Latest News on Michaela Martens
Michaela Martens News
Review: October 16 Season Premiere of PETER GRIMES at The Met
by George Weinhouse - Oct 19, 2022
One of the momentous events of the first season at the new Metropolitan Opera at Lincoln Center (and there were many) was the new production of Benjamin Britten's PETER GRIMES in 1967.  Although it had its Met premiere in 1948 at the old house, it was the Tyrone Guthrie production  that cemented its place in the Met repertory.  Starring Jon Vickers as its protagonist, it served to introduce his portrayal to a generation relatively new to the opera.  For approximately the next twenty years Vickers would play Grimes at most revivals.  Since then, there have been others who have played the role-Philip Langridge, Anthony Rolfe Johnson, and Anthony Dean Griffey-and left their mark on this almost mythical role.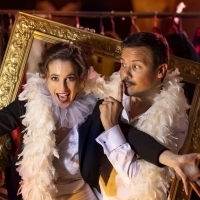 Strauss's THE SILENT WOMAN Opens At Bard SummerScape
by A.A. Cristi - Jun 13, 2022
Opening Friday, July 22, Richard Strauss's comic opera, The Silent Woman ("Die Schweigsame Frau"), receives a rare American presentation at Bard SummerScape. Harold Wilson, "a stentorian bass … with impressive focus, carrying power and quiet charisma" (New York Times), heads a strong cast in a new production by Christian Räth, whose SummerScape staging of Das Wunder der Heliane prompted Musical America to declare: "Opera productions don't get much better than this."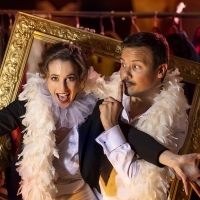 Bard SummerScape Presents THE SILENT WOMAN in July
by Stephi Wild - Mar 29, 2022
Since its inception, the annual Bard SummerScape festival has presented a series of stellar revivals of important but neglected operas. This year's immersion in "Rachmaninoff and His World" features The Silent Woman ("Die Schweigsame Frau"), the only true comic opera by Rachmaninoff's close contemporary Richard Strauss.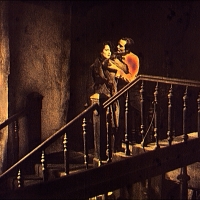 BWW Feature: ONLINE VIRTUAL OPERA TOUR at Home Computer Screens
by Maria Nockin - Jul 24, 2021
We board the Magic Opera Flying Carpet on Saturday morning, July 24, and go straight to the Bay Area for San Francisco Opera's production of Richard Strauss' Elektra.Soprano Christine Goerke stars in the title role. Director Keith Warner's production blurs the line between past and present, myth, and reality. Conductor Henrik Nánási debuts.
BWW Feature: ONLINE VIRTUAL OPERA TOUR at Home Computer Screens
by Maria Nockin - Jul 17, 2021
After Hours: Songs of Protest honors and celebrates a wide range of passionate music that galvanizes activists for social justice. This program of iconic songs, made famous by performers like Nina Simone, Marvin Gaye, and Sam Cooke, is specially curated by Host and Artist in Residence Russell Thomas. Soprano Brandie Sutton, baritone Justin Austin.
San Francisco Opera Announces July 2021 Schedule Of Free Opera Streams
by A.A. Cristi - Jun 17, 2021
San Francisco Opera's weekly, free opera streams continue in July with Janáček's intense family drama Jenůfa (July 10–11), Berlioz's massive epic Les Troyens (The Trojans) (July 17–18), Strauss' emotional thriller Elektra (July 24–25) and Verdi's Tyrolean tragedy Luisa Miller (July 31–August 1).
San Francisco Opera General Director Matthew Shilvock Announces 2020â€"21 Season Repertory And Casting
by A.A. Cristi - Jan 22, 2020
San Francisco Opera General Director Matthew Shilvock today announced the Company's 98th season, which opens on September 11, 2020 with an Opening Night Celebration featuring soprano Albina Shagimuratova and tenor Pene Pati in concert with the San Francisco Opera Orchestra conducted by Music Director Designate Eun Sun Kim. Opening Night festivities include San Francisco Opera Guild's Opera Ball, BRAVO! CLUB's annual Opening Night Gala and two new events: the Opera Supper in the Veterans Building's elegant Green Room and, for the entire audience, a celebratory, post-concert toast to the season.
Houston Grand Opera Announces Cast Substitution
by A.A. Cristi - Jan 6, 2020
Houston Grand Opera (HGO) announces that mezzo-soprano Michaela Martens, scheduled to sing the role of Amneris in Verdi's Aida, recently withdrew from the production due to personal reasons. Renowned soprano Melody Moore, making her role debut as Amneris, sings the first three performances, while HGO Studio Alumna and mezzo-soprano Catherine Martin sings the final three performances. The production runs from Jan. 31 a?" Feb. 16, 2020 at the Wortham Theater Center.
Houston Grand Opera to Present New Production of Verdi's AIDA
by Chloe Rabinowitz - Dec 17, 2019
Verdi's timeless Aida returns to the Wortham stage in an awe-inspiring new production directed by Phelim McDermott. This stunning new design is enhanced by the incorporation of visionary artists Basil Twist's silk choreography. Set in ancient Egypt during the pinnacle of war, the captive princess Aida falls in love with a conquering general and must choose between true love and loyalty to her country. Verdi's powerful music heightens the unforgettable story of betrayal and sacrifice.
Photo Flash: San Francisco Opera Presents Engelbert Humperdinck's HANSEL AND GRETEL
by A.A. Cristi - Nov 15, 2019
San Francisco Opera presents Engelbert Humperdinck's Hansel and Gretel, November 15–December 7.