Latest News on Michael Rubenstein
Stage Credits
Productions
[Broadway, 2014]
Producer
[Broadway, 2014]
Associate Producer
[Broadway, 2013]
Producer
Michael Rubenstein Awards and Nominations
Tony Awards - 2015 - Best Revival of a Musical
Michael Rubenstein, On the Town
Michael Rubenstein News
OUR SONG, OUR STORY to take Wharton Center Stage
by Chloe Rabinowitz - Jan 5, 2022
Created and directed by composer, conductor, and multi-genre musician   Damien Sneed, Our Song, Our Story is an evening of music highlighting some of the world's most well-known arias, art songs and spirituals, Tuesday, January 18, 2022, at 7:30PM.
Karen Ziemba to Lead Industry Reading Of CAROL OF CARROLL GARDENS
by Julie Musbach - May 30, 2019
Tony Award-winning producer Michael Rubenstein (Pippin), along with producers Robin Milling (Less Than 50%) of Trilliant Entertainment Group, and Stephanie Rosenberg (Moulin Rouge) of The Empress Productions LLC will present an industry reading of Carol of Carroll Gardens by playwright Bob Stewart on June 17, 2019.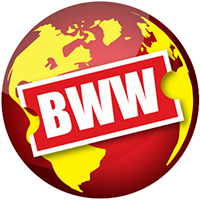 Patchogue Theatre Announces Two New Board Members
by Stephi Wild - Apr 18, 2019
Patchogue Theatre for the Performing Arts (PTPA) recently announced that Michael Rubenstein and Roger Smithhave joined the volunteer board of directors for the not-for-profit, 1100 seat venue that in December celebrated 20 years since the 95-year-old venue was saved from the demolition by the Incorporated Village of Patchogue.
IMG Artists Announces 36-City North American Tour in 2019 "We Shall Overcome: A Celebration of Dr. Martin Luther King, Jr. featuring Damien Sneed"
by Tori Hartshorn - Dec 14, 2018
IMG Artists, today's leading global performing arts management agency, announces a 36-city North American tour with multi-genre recording artist Damien Sneed. The Sphinx Medal of Excellence recipient will bring his brand of classical, jazz, and gospel music to "We Shall Overcome: A Celebration of Dr. Martin Luther King, Jr., featuring Damien Sneed." The tour will kick off on Friday, January 11, 2019, at the Empire Center at The Egg in Albany, NY, and will make stops at concert halls and universities in the U.S. and Canada. The tour will conclude on March 3 at the Gallo Center for the Arts in Modesto, CA.
Hart House Theatre Announces its 2017/2018 Season
by A.A. Cristi - May 9, 2017
Hart House Theatre, the University of Toronto's Performing Arts Leader Since 1919, is proud to announce its 2017/2018 season. This season's line-up is a diverse mix of classical and contemporary work as Hart House Theatre continues its tradition of producing affordable, accessible, high-quality productions for downtown Toronto audiences. The season features a hit rock musical with a cult following, a popular musical that shows us that winning isn't everything, an American classic that warns of the perils of fear mongering, and Shakespeare's bloodiest tragedy.
CELEBRATION THEATRE presents THE FABULOUS DARSHAN
by A.A. Cristi - Aug 11, 2016
CELEBRATION THEATRE presents as part of its New Works Reading Series, THE FABULOUS DARSHAN, written by Bob Stewart and directed by Jeffrey Polk.   THE FABULOUS DARSHAN will perform one night only, Tuesday August 16 at 7:30pm at The West Hollywood City Chambers, 625 N. San Vicente in West Hollywood.
Michael Rubenstein Videos
STAGE TUBE: PIPPIN National Tour's Kyle Selig Shows Fans a Day in Life as Pippin in Anticipation of Denver Opening
by Stage Tube - Aug 23, 2014
Kyle Selig stars as Pippin in the new national touring production of PIPPIN that launches in Denver on Sept. 6. Kyle sent his selfie video series, JOIN US: A DAY IN THE LIFE OF PIPPIN that The Denver Center for the Performing Arts put together into a vlog to show fans a fun day in the life of Kyle and his show. In this video, he meets up with castmates (including Leading Player Sasha Allen), jugglers and even some comic sleight of video hand. Get a first look into rehearsals. Enjoy the view.
Michael Rubenstein Frequently Asked Questions
What awards has Michael Rubenstein been nominated for?
Best Revival of a Musical (Tony Awards) for On the Town .