Latest News on Michael Mayes
Stage Credits
It's a Wonderful Life - English National Opera
  [West End]
2022
Mr Potter [Replacement]
Michael Mayes News
Dallas Opera Premieres New DAS RHEINGOLD, February 10-18
by A.A. Cristi - Jan 31, 2023
The Dallas Opera will premiere a new production of Wagner's epic tale Das Rheingold, a title returning to the Winspear stage after more than 20 years.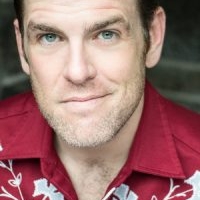 Michael Mayes Returns To Texas For Wagner Debut In Dallas
by Stephi Wild - Jan 17, 2023
Baritone Michael Mayes, a native Texan, returns to Dallas for his first venture into Richard Wagner and The Ring Cycle, debuting the role of Alberich in a new production of Das Rheingold. Born and reared in Cut'n'Shoot, Mayes graduated with a degree in Vocal Performance from the University of North Texas.
Seattle Opera Announces 60th Anniversary Season Featuring DAS RHEINGOLD, THE BARBER OF SEVILLE & More
by Chloe Rabinowitz - Jan 10, 2023
Seattle Opera has announced its 2023/24 season, which celebrates the company's 60th anniversary. To mark the occasion, Seattle Opera offers a range of titles spanning nearly all of opera's history, from the eighteenth century to the 1980s.
Black Friday: Save up to 40% on IT'S A WONDERFUL LIFE at the London Coliseum
by Aliya Al-Hassan - Nov 29, 2022
Tickets from just £25 for It's A Wonderful Life at the London Coliseum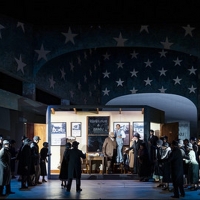 Review: IT'S A WONDERFUL LIFE, London Coliseum
by Gary Naylor - Nov 27, 2022
Opera based on much loved 1946 film offers a vision of a town without music, without joy, without love and, in doing so, compels us to value what we have - a moral shared by everyone in the house, but not outside it.
The ENO Presents The UK Premiere & Operatic Adaptation of IT'S A WONDERFUL LIFE
by Stephi Wild - Oct 31, 2022
This November, opening the festive season at the London Coliseum, the English National Opera (ENO) presents the highly anticipated UK premiere of It's a Wonderful Life. Composed by Jake Heggie in 2016 with the libretto by Gene Scheer, this is an operatic adaptation of the 1946 Frank Capra Christmas classic film, sung in English.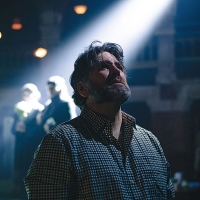 The Atlanta Opera, Bailey School Of Music Partner To Present BLUEBEARD'S CASTLE
by A.A. Cristi - Sep 23, 2022
In partnership with The Atlanta Opera and Kennesaw State University's Bailey School of Music, the North American premiere of Bluebeard's Castle will be presented at the Dr. Bobbie Bailey & Family Performance Center on October 7, 8 and 9.
Atlanta Opera Presents BLUEBEARD'S CASTLE From London's Theatre Of Sound
by A.A. Cristi - Sep 14, 2022
The Atlanta Opera – "one of the most exciting opera companies in America" (Opera Wire) – opens its 2022-23 season with the U.S. premiere of a new production of Bartók's one-act chamber opera, Bluebeard's Castle, from England's Theatre of Sound (Oct 7–9).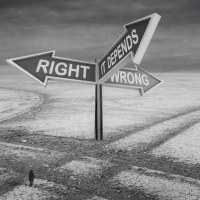 World Premiere of HOLY GROUND and TAKING UP SERPENTS to be Presented at the 2022 Glimmerglass Festival
by Chloe Rabinowitz - Jul 7, 2022
Librettist Lila Palmer and Director Chloe Treat join forces this summer on the World Premiere production of HOLY GROUND at the 2022 Glimmerglass Festival. The opera by Damien Geter and Palmer will be performed as part of a "Double Bill" along with Kamala Sankaram and Jerry Dye's TAKING UP SERPENTS, also directed by Treat.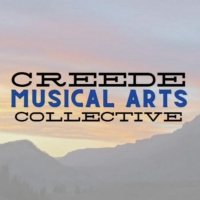 Creede Musical Arts Collective Launches and Announces Inaugural Season
by Stephi Wild - Jun 27, 2022
In the mountains of Creede, Colorado, a new voice emerges. The Creede Musical Arts Collective (CMAC) officially announces the birth of its organization, launching its inaugural festival season in the summer of 2022.
Michael Mayes Videos
STAGE TUBE: Behind the Scenes With Frederica Von Stade in Terrence McNally's GREAT SCOTT at San Diego Opera
by Stage Tube - May 4, 2016
The Dallas Opera is proud to present one of the most eagerly anticipated new operas of the year: Jake Heggie and Terrence McNally's GREAT SCOTT, featuring a once-in-a-lifetime cast headed by America's favorite mezzo-soprano, Joyce DiDonato, in the title role of Arden Scott; also starring soprano Ailyn Pérez, mezzo-sopranoFrederica von Stade, baritone Nathan Gunn, countertenor Anthony Roth Costanzo, bassKevin Burdette, tenor Rodell Rosel and baritone Michael Mayes.  Check out the interview below with mezzo-soprano Frederica Von Stade!
Michael Mayes Frequently Asked Questions
What is Michael Mayes next theatre project?
Michael Mayes's next show will be It's a Wonderful Life - English National Opera which opens on 11/25/2022 on West End.
How many Broadway shows has Michael Mayes been in?
Michael Mayes has not appeared on Broadway.
How many West End shows has Michael Mayes been in?
Michael Mayes has appeared on London's West End in 1 shows.
What was Michael Mayes's first West End show?
Michael Mayes's first West End show was It's a Wonderful Life - English National Opera which opened in 2022