Latest News on Maya Lahyani
Maya Lahyani News
Portland Opera Opens 2022/23 Season With Bizet's CARMEN
by Stephi Wild - Oct 7, 2022
Portland Opera launches their 2022/23 season this November with a cultural touchstone, Bizet's Carmen. Featuring melodic gems such as the Habanera and the Toreador Song, this new-to-Portland production, originated by Denyce Graves in her directorial debut.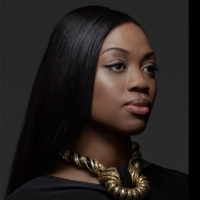 On Site Opera Presents Comedy And Tragedy Under The Stars At Caramoor
by A.A. Cristi - Jun 27, 2022
​​​​​​​On Site Opera, New York's pioneering opera company rooted in site-specific storytelling and the immersive experience, returns to Katonah's Caramoor Center for Music and the Arts for a one-night-only performance entitled A Night at the Opera with Stephanie Blythe and Laquita Mitchell, July 22 at 8:00 p.m. Reimagining the company's winter digital production of Lesson Plan for the live and in-person stage, along with arias and duets from the timeless opera, Carmen, the evening, presented in partnership with Caramoor brings comedy and tragedy to the stage under the billowing tent of the outdoor Venetian Theater.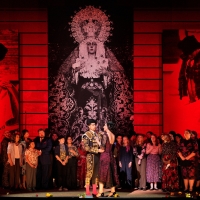 BWW Review: CARMEN at Minnesota Opera
by Jared Fessler - May 12, 2022
Featuring some of the most popular music to ever grace the opera stage, Minnesota Opera's Carmen brings every aspect of Bizet's thrilling tale to life, from its tantalizing beginning to its devastating climax.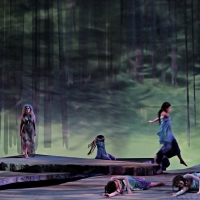 Portland Opera Announces 2022/23 Season
by Chloe Rabinowitz - Apr 19, 2022
 Portland Opera's 2022/23 season will feature the cultural touchstone Carmen; Thumbprint, a powerful new opera inspired by the story of Mukhtar Mai, a trailblazing Pakistani human rights activist; the company's first production of the iconic and magical Dvořák opera Rusalka and more.
Caramoor Announces 2022 Summer Season
by Chloe Rabinowitz - Mar 1, 2022
Building on its long history of presenting adventurous music from across the genre spectrum, Caramoor's 2022 summer season celebrates music's power to unite people, heal divisions, and inspire discovery.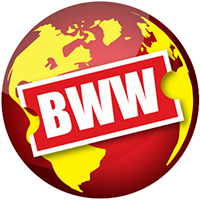 Alonzo King LINES Ballet Announced at Segerstrom Center
by A.A. Cristi - Aug 30, 2021
Segerstrom Center for the Arts presents the mesmerizing dancers of Alonzo King LINES Ballet performing by visionary choreographer Alonzo King.  
Alonzo King Receives Prestigious Dance Magazine Award
by A.A. Cristi - Sep 22, 2020
Alonzo King LINES Ballet has announced that Founder and Artistic Director Alonzo King is the recipient of the 2020 Dance Magazine Award. King will be honored at a virtual award ceremony on December 7, 2020. 
BWW Review: The Met's MANON a Showcase for the Charms of Tucker Award-Winner Lisette Oropesa
by Richard Sasanow - Sep 26, 2019
Lisette Oropesa, where have you been all my life? Of course, I've heard her before--she's appeared 100 times or so at the Met so one could hardly miss her--but never in a showpiece like the title role of Jules Massenet's MANON, opposite tenor Michael Fabiano's Chevalier des Grieux on the second night of the Met's new season.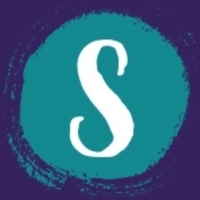 American Symphony Orchestra Announces Expanded 2019-20 Season
by Rebecca Russo - Jun 25, 2019
American Symphony Orchestra announced the 58th season of its three-concert Vanguard series at Carnegie Hall, now expanded to include an additional performance at Lincoln Center's Alice Tully Hall. The season also marks the return of the Orchestra's popular series to New York City's Symphony Space-which originally took place between 1998 and 2015-with a performance of Beethoven's Symphony No. 5 in conjunction with the ASO's celebration of the great composer's 250th birthday. This series combines complete concerts of well-known, major orchestral works with interactive educational demonstrations. The full 2019-20 season runs from October 31, 2019 through March 12, 2020.

BWW Showstopper: Ride 'Em, Valkyries, in Part Two of the Met's RING CYCLE
by Richard Sasanow - Mar 27, 2019
There's lots to enjoy in the Met's revival of DIE WALKURE, the second part of Richard Wagner's great tetralogy, DER RING DES NIBELUNGEN, better known simply as Wagner's Ring Cycle, which had its first performance of the season on Monday night--all five hours of it!--under the pulsating control of Philippe Jordan and the Met orchestra in full throttle. The thrills started with the entrance of soprano Christine Goerke as Brunnhilde, tenor Stuart Skelton and soprano Eva Marie Westbroek as the incestuous Siegmund and Sieglinde, the clarion mezzo Jamie Barton as Fricka, goddess of marriage. For sheer pleasure and delight, however, there's nothing that beats the best-known section of the opera, "The Ride of the Valkyries," which opens Act III.