Latest News on Maureen McKay
Maureen McKay News
THE OCEAN OF ETERNITY â€" THE SONGS OF LORI LAITMAN Out Now
by Chloe Rabinowitz - Apr 13, 2022
Acis has released THE OCEAN OF ETERNITY - THE SONGS OF LORI LAITMAN Themes of life, longing and legacy permeate this new recording of songs by the celebrated American composer LORI LAITMAN.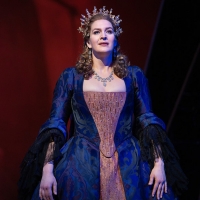 BWW Review: Lise Davidsen Soars Over Naxos in Strauss's ARIADNE at the Met
by Richard Sasanow - Mar 4, 2022
I flipped over Lise Davidsen when she made her Met debut in QUEEN OF SPADES—the voice, the acting, the overall subtlety--but I was still unprepared for the performance she gave as the Prima Donna who became Princess Ariadne of Crete in Strauss's ARIADNE AUF NAXOS. She was altogether divine.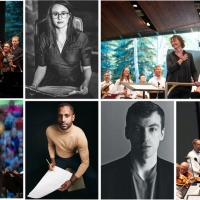 Bravo! Vail Music Festival Announces 35th Season, June 23 - August 4, 2022
by A.A. Cristi - Feb 11, 2022
The internationally acclaimed Saint Paul Chamber Orchestra joins Bravo! Vail for its second year in residency at the Festival. World-renowned resident orchestras-the New York Philharmonic, The Philadelphia Orchestra, and the Dallas Symphony Orchestra-return with 17 inspiring programs led by seven prominent conductors, including Jaap van Zweden, Fabio Luisi, and Nathalie Stutzmann.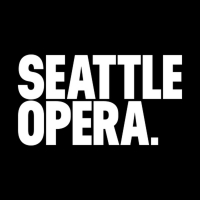 Seattle Opera Announces 2022/23 Season
by Chloe Rabinowitz - Feb 8, 2022
Seattle Opera's 2022/23 season will bring a poignant world premiere (A Thousand Splendid Suns), a concert performance of an alluring French powerhouse (Samson and Delilah), and stagings of three cherished favorites (The Elixir of Love, Tristan and Isolde, and La traviata) to the Seattle Opera stage.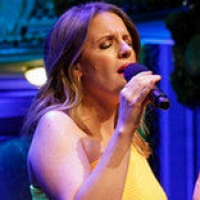 Photo Flash: See Jessie Mueller, Michelle Williams and More in ONE VOICE: THE SONGS WE SHARE, Airing On PBS
by A.A. Cristi - May 17, 2021
The "Broadway" episode features show tunes recorded by the Rat Pack, Johnny Mathis and other chart-topping artists, as well as musical theater songs that have become anthems outside of the theater and given a broader voice to our changing society. 
Acis Presents ARE WOMEN PEOPLE? - THE SONGS OF LORI LAITMAN
by Chloe Rabinowitz - May 17, 2021
Acis will present ARE WOMEN PEOPLE? - THE SONGS OF LORI LAITMAN, an album of new music with the issue of women's suffrage at its core. New York Tribune's ALICE DUER MILLER (1874-1942) ran her column, 'Are Women People?' from 1914-1917, greatly influencing public opinion about the participation of women in democracy.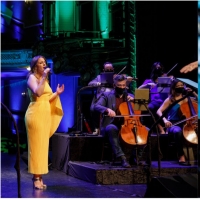 Jessie Mueller, Justin Guarani to Appear on PBS's ONE VOICE Series
by Sarah Jae Leiber - May 10, 2021
Two additional episodes of the ONE VOICE: THE SONGS WE SHARE series are planned for release later this year, including "Country" and "American Roots."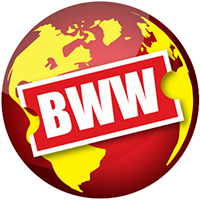 Lincoln Center Extends Mostly Mozart Festival Music Director Louis Langrée's Contract Through 2023
by A.A. Cristi - Jul 16, 2019
On the eve of the Mostly Mozart Festival Orchestra's (MMFO) opening performances at the 2019 Mostly Mozart Festival, Ehrenkranz Artistic Director Jane Moss has announced that Lincoln Center has extended the contract of Renee and Robert Belfer Music Director Louis Langree through the summer of 2023. Langree has held the position since 2003, fostering the Festival Orchestra's profile as an established ensemble and steadfast presence on the Lincoln Center campus, furthering its scope of repertoire beyond music of the classical era, and heightening its reputation as one of America's premier chamber orchestras. Langree made his Mostly Mozart Festival debut in 1998 and began his tenure as music director in 2003. 2023 will be his twenty-first season in the role. American Express is the lead sponsor of the Mostly Mozart Festival.
Opera Colorado Closes Season With Mozart's THE MARRIAGE OF FIGARO
by A.A. Cristi - Apr 15, 2019
Opera Colorado closes its triumphant 2018-19 season with a lavish production of Mozart's The Marriage of Figaro, an opera frequently lauded as the pinnacle of the art form. The Marriage of Figaro opens Saturday, May 4, at the Ellie Caulkins Opera House in downtown Denver, with additional performances on May 7, 10, and 12.

BWW Review: COSI FAN TUTTE at KC Lyric Opera
by Kelly Luck - Mar 17, 2019
Kansas City Lyric Opera's 2018-2019 season continues with a production of Mozart's comic opera.