Latest News on Martín Solá
Stage Credits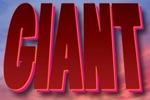 Giant
  [Off-Broadway]
Public Theater Production, 2012
DiModeo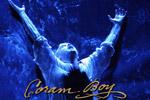 Coram Boy
  [Broadway]
Original Broadway Production, 2007
Choir

La Bohéme
  [Broadway]
Broadway Revival, 2002
Ensemble/Other Roles
  [Broadway]
New York City Opera Production, 2000
Ensemble
  [Broadway]
Broadway Revival, 1996
Ensemble [Replacement]
Propman [Replacement]
Lun Tha (Understudy) [Replacement]
Martín Solá News
La mezcla de ópera tradicional con ritmos afroantillanos, uno de los grandes aciertos en la composición de Salsipuedes de Daniel Catán
by Julie Musbach - May 20, 2019
Salsipuedes es una tragicomedia que narra dos historias que corren paralelas: la de los amantes que se buscan y se encuentran de una manera que no hubieran querido hallarse, y la de la isla del título que se encuentra bajo el poder de un dictador. A lo largo de la ópera juegan una con la otra. De esta manera se refiere Luis Martín Solís a la obra en tres actos de Daniel Catán, con libreto en español del escritor cubano Eliseo Alberto, en colaboración con el mexicano Francisco Hinojosa y el propio Catán.
Broadway and Opera Singer Martín Solá to Perform Concert at Lafayette College, 2/9
by BWW News Desk - Feb 5, 2013
Broadway singing sensation and cabaret star Martín Solá, the Pesky Artist-in-Residence for 2012-2013, will perform Amor y Desengaño (Love and Betrayal) at 8 p.m. on Saturday, Feb. 9 in Lafayette College's Williams Center for the Arts, 317 Hamilton St. The special event is free but tickets are required.
Martín Solá Frequently Asked Questions
How many Broadway shows has Martín Solá been in?
Martín Solá has appeared on Broadway in 4 shows.
How many West End shows has Martín Solá been in?
Martín Solá has not appeared in the West End