Latest News on Louis Johnson
Stage Credits
  [Broadway]
Original Broadway Production, 1967
Ensemble [Replacement]
Tap (Understudy) [Replacement]
Tip (Understudy) [Replacement]
  [Broadway]
Original Broadway Production, 1961
Dancer
  [Broadway]
Original Broadway Production, 1954
Ensemble/Other Roles
Townsperson
  [Broadway]
Original Broadway Production, 1952
Dancer
Dancer
  [Broadway]
Broadway Revival, 1952
Dancer
Productions
[Broadway, 1997]
Creative Consultant
[Broadway, 1979] [Replacement]
Choreographer[Replacement]
[Broadway, 1975]
Choreographer
[Broadway, 1972]
Choreographer
[Broadway, 1972]
Choreographer
[Broadway, 1970]
Choreographer
Louis Johnson Awards and Nominations
Tony Awards - 1970 - Best Choreography
Louis Johnson , Purlie
Louis Johnson News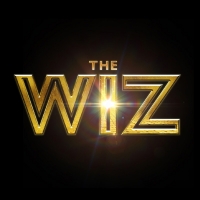 THE WIZ Will Return to Broadway in 2024 Following National Tour
by Stephi Wild - Dec 1, 2022
An all-new production of the Tony Award-winning musical The Wiz, adapted from The Wizard of Oz by L. Frank Baum, will embark on a national tour before returning to Broadway for a limited engagement in the 2023/24 season.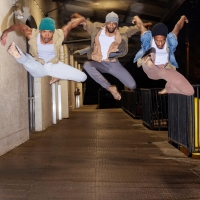 Alpha Omega Celebrates 50th Anniversary Season with ONCE UPON EL BARRIO
by Blair Ingenthron - Oct 23, 2022
Alpha Omega Theatrical Dance Company, founded in 1972, celebrates its 50th Anniversary with the premiere of Once Upon El Barrio, conceived and choreographed by Enrique Cruz DeJesus, Artistic Director since 1998.  Inspiration for his new work has come from the writings of Piri Thomas, poet and author of Seven Long Times, and Savior, Savior, Hold My Hand, and the best-selling autobiography Down These Mean Streets.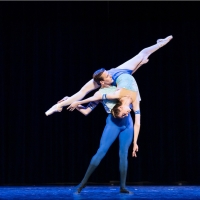 World Premiere of BAREFACE & More Announced for Ballet 5:8 2022-2023 Season
by Chloe Rabinowitz - May 16, 2022
After celebrating a decade of beauty and innovation, Artistic Director and Resident Choreographer Julianna Rubio Slager today announceD the 2022-2023 season of Ballet 5:8, ambitiously launching the female and minority-led premiere ballet company into the next chapter.
Wright State Dance Presents Their First Virtual Spring Dance Concert
by Stephi Wild - Apr 3, 2021
Wright State University Spring Dance Concert 2021 - The WSU Dance Ensemble will present a Virtual Spring Dance Concert this year.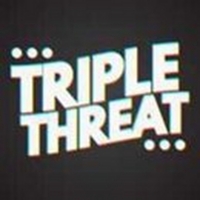 Triple Threat Comes to Comedy Works South in March
by A.A. Cristi - Feb 23, 2021
Comedy Works has announced that Triple Threat will take place at Comedy Works South at the Landmark.
The Bessies Celebrated Artists And Arts Workers Tonight At Virtual Bessies Ceremony
by A.A. Cristi - Dec 14, 2020
The 36th Annual NY Dance and Performance Awards, The Bessies, reconceived this year to honor all of the 2019/20 nominated artists, took place tonight as a virtual ceremony.
Broadway Pianist/Composer/Arranger Timothy Graphenreed Has Passed Away at Age 68
by Chloe Rabinowitz - Sep 2, 2020
Broadway composer/lyricist/author/musical director/vocal arranger/dance arranger/orchestrator/accompanist, best known for composing The Tornado, and Emerald City Ballet in the Broadway hit 'The Wiz,' Timothy Graphenreed, passed away March 1, 2020, at Mt. Sinai at the age of 68.
Dancer and Choreographer, Louis Johnson, Dies at Age 90
by Stephi Wild - Apr 12, 2020
BroadwayWorld is saddened to report that Louis Johnson, dancer and choreographer, has died on March 31 at age 90.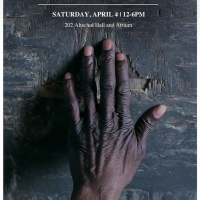 MOVING BODY-MOVING IMAGE Festival Will Return to Barnard College
by Chloe Rabinowitz - Mar 2, 2020
After its sold-out 2018 debut, the biennale MOVING BODY - MOVING IMAGE Festival, conceived and curated by the accomplished choreographer, dancer, teacher, and filmmaker Gabri Christa, returns to Barnard College.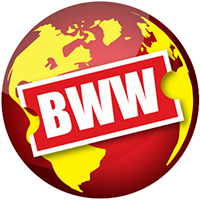 Thelma Hill Performing Arts Center Donates Archives To Library For The Performing Arts
by A.A. Cristi - Apr 8, 2019
The New York Public Library for the Performing Arts announced today that the Thelma Hill Performing Arts Center (THPAC) has donated its archives to the Library.
Louis Johnson Frequently Asked Questions
How many Broadway shows has Louis Johnson been in?
Louis Johnson has appeared on Broadway in 5 shows.
How many West End shows has Louis Johnson been in?
Louis Johnson has not appeared in the West End
What awards has Louis Johnson been nominated for?
Best Choreography (Tony Awards) for Purlie .