Latest News on Linda Watson
Linda Watson News
St. Dunstan's Theatre Presents UNNECESSARY FARCE This Month
by Stephi Wild - Jan 10, 2023
St. Dunstan's Theatre will present its upcoming production of the hilarious comedy, Unnecessary Farce. This show is sure to have the audience in stitches with its fast-paced dialogue and witty one-liners.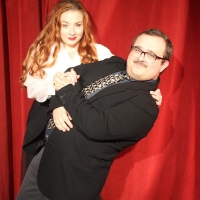 PLAYHOUSE ON HAUNTED HILL Comes to St. Dunstan's Theatre in Bloomfield Hills
by Stephi Wild - Sep 30, 2022
Just in time for Halloween, St. Dunstan's Theatre Guild will present an original spooky-comedy Playhouse on Haunted Hill, created by Michigan playwright, Jake Zinke.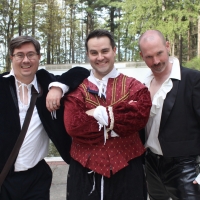 SOMETHING ROTTEN! Comes To St. Dunstan's Outdoor Greek Theatre In Bloomfield Hills
by A.A. Cristi - May 11, 2022
It has been three years since St. Dunstan's has been able to perform a show in the Outdoor Greek Theatre! This June, come experience the 'Renaissance in the Greek' with the highly anticipated production, Something Rotten! There is nothing like seeing an action-packed, musical comedy outdoors and under the stars. You won't want to miss this production in the beautiful outdoor Greek Theatre, located right behind the St. Dunstan's pavilion in Bloomfield Hills.
San Francisco Opera's 2022-23 Centennial Season Announced
by Chloe Rabinowitz - Jan 19, 2022
As only the third American opera company in history to reach this centennial milestone, the Company's 2022–23 Season will honor San Francisco Opera's glorious past while inviting the public into an exciting new era of musical excellence under Kim's music directorship and a renewed commitment to innovation.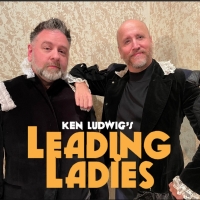 LEADING LADIES Opens Next Month at St. Dunstan's Theatre in Bloomfield Hills
by Stephi Wild - Sep 30, 2021
18 months ago, in March of 2020, St. Dunstan's Theatre was just one week from Opening Night of the Ken Ludwig comedy, Leading Ladies. The stage was set, the costumes were ready to go, and the actors and crew were putting on the finishing touches. On March 13, 2020, rehearsals ceased, and everyone left the theatre. At first, it was assumed the show could just be pushed back a month, maybe two. Little did anyone know that it would be a year and a half until we returned to the stage to finally be able to bring Leading Ladies to a live audience!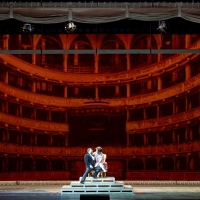 Wiener Staatsoper Announces Virtual Programming January 5 to 11
by Chloe Rabinowitz - Jan 4, 2021
The Vienna State Opera - under the musical direction of Rossini specialist Jean-Christophe Spinosi - is showing the colorful and entertaining production from 2013 in the stream, with singers including Isabel Leonard (Angelina), Maxim Mironov (Don Ramiro) and Luca Pisaroni ( Alidoro).
LEADING LADIES Opens At St. Dunstan's Theatre, March 20
by A.A. Cristi - Mar 9, 2020
St. Dunstan's Theatre presents the Ken Ludwig comedy, Leading Ladies, March 20 a?" April 5.
Zachary James Brings Wagner-Themed DAS RHINESTONE Burlesque To The Slipper Room
by A.A. Cristi - Dec 2, 2019
Wagnerian vaudeville, parody pastiche, and Bayreuth burlesque await guests at DAS RHINESTONE, an evening of serious singing, sequins, and plenty of WTF operatic moments to get you in or distract you from the holiday spirit. Zachary James, appearing courtesy of The Metropolitan Opera, brings Wagner's diva daddy Wotan to glittering, semi-nude life at this one night only event on December 23 at New York's The Slipper Room (167 Orchard Street).
Vienna State Opera Announces Cast Changes For LES CONTES D'HOFFMANN
by Alan Henry - Aug 28, 2019
With seven opera works, two ballet programs, a concert, two matinees as well as several special events, the Vienna State Opera will start the new season 2019/2020 in September 2019, the last season in which Staatsoper director Dominique Meyer and ballet director Manuel Legris are responsible.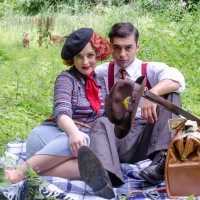 BONNIE & CLYDE Opens Next Month At St. Dunstan's Theatre
by Julie Musbach - Aug 26, 2019
St. Dunstan's Theatre opens their season with the Tony-Nominated new musical, Bonnie & Clyde. In Depression-era Texas, a young waitress and aspiring actress, Bonnie Parker, falls in love with Clyde Barrow, a car-loving small-time crook who just wants to crawl out from under the crushing poverty he's known his whole life.