Latest News on Leland Gantt
Stage Credits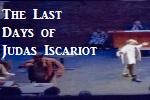 The Last Days of Judas Iscariot
  [Off-Broadway]
La MaMa Revival, 2017
Performer
  [Broadway]
Broadway Revival, 2003
Levee (Understudy)
Slow Drag (Understudy)
Sylvester (Understudy)
Leland Gantt Awards and Nominations
Drama Desk Awards - 1991 - Outstanding Featured Actor - Play
LaLand GanttLet Me Live
Leland Gantt News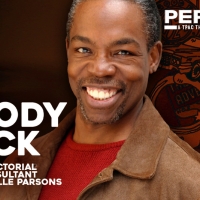 LeLand Gantt Brings RHAPSODY IN BLACK to TPAC This Weekend for Three Performances
by Jeffrey Ellis - Sep 23, 2022
As with most intelligent and clever actors struggling to find paying work during difficult times, LeLand Gantt readily admits that he was inspired to create Rhapsody in Black, which has been described as "a powerful personal narrative on racism, identity, and self-image" to provide some work for himself, allowing him to "stay in town to do more tv and film." Now, however, as acclaim for his one-man show continues to grow, he's finding himself "out of town" – he's based in New York – to give theater-goers all over the country a chance to see his the result of his creativity on his personal journey to transcene racism in America.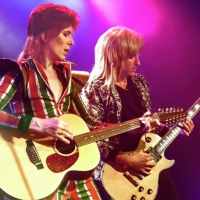 The Gracie Theatre At Husson University's 11th Season To Feature 12 Shows
by Grace Cutler - Aug 20, 2022
The Gracie Theatre's 11th season is upon us.
Tennessee Performing Arts Center Announces Wide Range of 'Intentional, Diverse Programming' for 2022-23
by Jeffrey Ellis - Apr 20, 2022
Nashville's Tennessee Performing Arts Center (TPAC) today announces its non-Broadway programming lineup for 2022-23, including the launch of new series for dance, theater, and family presentations as well as the return of its Cabaret On Stage series, co-presented with Studio Tenn.
New Works by John Sims and James E. Reynolds to Debut at La MaMa in December
by Chloe Rabinowitz - Nov 17, 2021
New, provocative works by John Sims and James E. Reynolds will debut at La MaMa's Ellen Stewart Theatre (66 E. 4 St.) in December.
LeLand Gantt Stars in RHAPSODY IN BLACK Presented by The Cincinnati Arts Association
by Chloe Rabinowitz - Apr 16, 2021
The Cincinnati Arts Association will present LeLand Gantt in his one-man show, Rhapsody in Black, streaming May 4-17, 2021. Written and performed by LeLand and developed at NYC's Actors Studio by Academy Award-winner Estelle Parsons, the show explores his personal journey to understand and eventually transcend racism in America.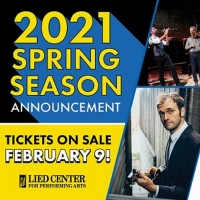 Lied Center Announces 2021 Spring Season Featuring Kelli O'Hara, Michelle Ellsworth and More
by Chloe Rabinowitz - Feb 2, 2021
The Lied Center is presenting one of the most diverse programs of events in the nation this spring, featuring the world's top artists. Responding to the COVID19 pandemic, nearly all spring season events will feature both in-person and virtual attendance options.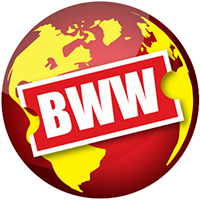 Spruce Peak Presents RHAPSODY IN BLACK
by Julie Musbach - Oct 24, 2019
Spruce Peak Performing Arts Center, in a unique partnership with regional racial justice organizations, presents Rhapsody in Black on November 7th at 7pm.  Rhapsody offers a prismatic look at life on the color line as Leland Gantt presents a poignant, engaging, and often hilarious travelogue through the psyche of the perpetual a?oeother.a??  This one-man show is directed by Oscar winner and American Theatre Hall-of-Famer Estelle Parsons. 
November Line Up Announced At Spruce Peak Performing Arts Center
by Stephi Wild - Oct 16, 2019
Stick season will be busy this year! Spruce Peak Arts has lots of performances and cultural events to entertain you! From exquisite ballet performances and soulful blues bash to a fun family afternoon of magic and an unforgettable celebration of lights on the mountain. Reserve your fun NOW!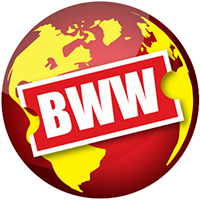 Spruce Peak Performing Arts Center Presents RHAPSODY IN BLACK
by Stephi Wild - Sep 5, 2019
On Thursday, November 7 at 7pm, Spruce Peak Performing Arts Center presents Rhapsody in Black, a powerful personal narrative on the subjects of racism, identity, and self-image.
OTHELLO: THE OPERA AND PLAY ENMESHED Comes to Bay Street Theater
by Stephi Wild - Aug 31, 2019
Bay Street Theater and Divaria Productions have announced a live opera presentation of Othello: The Opera and Play Enmeshed on Saturday, September 14 at 8 pm. This production is an exploration of the timeless classic though theater, opera & dance. The project will feature selections from Verdi's opera in Italian, parts of Shakespeare's text with professional actors and dancers, all three of which will transmit the essence of the story through different mediums. The story of Othello concerns themes of jealousy, misplaced trust and exclusion, all of which, though crafted 400 years ago, are extraordinarily relevant today.
Leland Gantt Frequently Asked Questions
How many Broadway shows has Leland Gantt been in?
Leland Gantt has appeared on Broadway in 1 shows.
How many West End shows has Leland Gantt been in?
Leland Gantt has not appeared in the West End
What awards has Leland Gantt been nominated for?
Outstanding Featured Actor - Play (Drama Desk Awards) for Let Me Live .