Latest News on Kimberly Marcus
Latest News on Kimberly Marcus
Kimberly Marcus News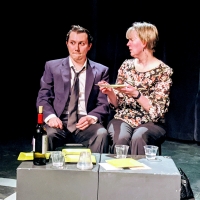 BWW Review: AN EVENING OF ONE ACTS Joyously Welcomes Audiences Back to Ridgefield Theater Barn
by Bruce Apar - Jun 22, 2021
This smartly-curated collection of five short, lively, skillfully-mounted plays -- running without intermission for a fast-moving 90 or so minutes -- is a fine and fun way to become reacquainted with the kind of pleasures only live-audience theater can offer. (Zoom theater ably serves its purpose as a stop-gap -- not a substitute -- for in-the-room theater.)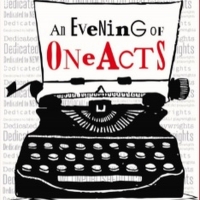 BWW Review: AN EVENING OF ONE ACTS at Ridgefield Theater Barn
by Sean Fallon - Jun 19, 2021
One of my favorite annual theater traditions is attending AN EVENING OF ONE ACTS at the Ridgefield Theater Barn in Ridgefield, CT, always an amazing time with great comedy!  It was such a pleasure experiencing the 2021 AN EVENING OF ONE ACTS, on Friday, June 18.  I greatly enjoy the consistent high quality entertainment that the Ridgefield Theater Barn brings with these unique original one act stories!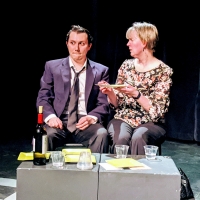 Ridgefield Theater Barn to Roll Out the Red Carpet for Re-Opening
by A.A. Cristi - May 21, 2021
The Ridgefield Theater Barn is ready to celebrate the return of live performing arts in front of audiences with 'An Evening of One-Acts' beginning June 11. The Barn, set up with cabaret-style seating, will start its 2021 season, featuring local, national and international unpublished playwrights' scripts.
Shelley Abrams' OFF OFF OFF BROADWAY Opens 9/15 at Town Players
by BWW News Desk - Aug 18, 2017
Town Players is pleased to present the comedy OFF OFF OFF BROADWAY by Connecticut playwright Shelley Abrams. The fun begins on Friday, September 15.