Latest News on Kate Foster
Stage Credits
Productions
[Off-Broadway, 2012]
Set Designer
Kate Foster News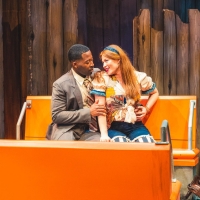 Review: Amiri Baraka/Leroi Jones' DUTCHMAN Is a Powerful Punch in the Gut at American Stage
by Peter Nason - Jul 2, 2022
Led by a visionary, risk-taking director, Erica Sutherlin, this important work will rattle you to your core.
Scoop: Coming Up on a New Episode of REBEL on ABC - Thursday, May 20, 2021
by TV Scoop - May 4, 2021
Find out what's happening on Coming Up on a New Episode of REBEL and if it's a new episode, airing on ABC on Thursday, May 20, 2021!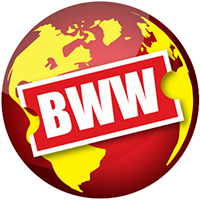 Karen Finley's GRABBING PUSSY/PARTS KNOWN to Premiere at La MaMa Call to Action Weekend
by Julie Musbach - Oct 22, 2018
Motivated to speak out as midterm elections approach, artists and community members will unite for an immediate Call to Action weekend of performances, including the latest protest piece from legendary performance artist and activist, Karen Finley, in the Downstairs Theatre at La MaMa (66 E. 4 St. in NYC) in the East Village, from October 26 - Oct. 28, 2018.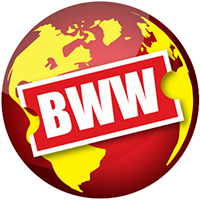 Full Cast Announced For Sheffield Theatres' Christmas Musical KISS ME, KATE
by Stephi Wild - Jul 13, 2018
Artistic Director of Sheffield Theatres, Robert Hastie, today announces the full cast for Paul Foster's major revival of Kiss Me, Kate. Foster directs Delroy Atkinson (Gangster 1), Edward Baker-Duly (Fred), Cindy Belliot (Hattie), John Conroy (Baptista), Dafydd Emyr (Harrison Howell), Dex Lee (Bill), Rebecca Lock (Lilli), Ross McLaren (Gremio), Joel Montague (Gangster 2), Adam Rhys-Charles (Hortensio), Amy Ellen Richardson (Lois), Matthew Whennell-Clark (Ralph) and Layton Williams (Paul), with Jessica Buckby, Ronan Burns, Louis Gaunt, Ruby Greenwood, Tash Holway (also Assistant Choreographer and Dance Captain), Jennifer Louise Jones, Bobbie Little, Emmanuele N'Zuzi, Simon Oskarsson and Clancy Ryan. The production opens on 12 December, with previews from 7 December, and runs until 12 January 2019.

Nominees For 39th Annual SPORTS EMMY AWARDS Announced
by A.A. Cristi - Mar 29, 2018
Sanguine Theatre Company's New Drama COME BACK UP to Begin Previews in August
by Tyler Peterson - Jul 8, 2015
Sanguine Theatre Company announced today that it will stage COME BACK UP, a new drama written by Sarah M. Duncan that takes us behind the media mask and challenges our perceptions of victim versus villain. The production will run August 11 - 30, 2015 at The Gym at Judson (243 Thompson Street). The official opening will be on Saturday, August 15th at 8PM. Jillian Robertson directs.
23rd Annual HOT!, the NYC Celebration of Queer Culture, at Dixon Place, 7/5-8/2
by BWW News Desk - Aug 1, 2014
The 23rd Annual HOT!, the NYC Celebration of Queer Culture, will run July 5th through August 2nd at Dixon Place. The world's longest-running LGBTQ Performance Festival, HOT! offers theater, music, dance, puppetry, performance art and homoeroticism for the whole family! HOT! is the pioneering celebration of queer performance and culture - and the oldest annual festival of its kind in the world. Dixon Place is proud that HOT! serves as the model for other queer festivals across the globe and has become a performance destination for emerging talent in the LGBTQ community.