Latest News on Julia Migenes
Stage Credits
  [Broadway]
Original Broadway Production, 1964
Hodel
Hodel
Hodel
  [Broadway]
City Center Revival, 1964
Maria
  [Broadway]
Original Broadway Production, 1961
Lili [Replacement]
  [US Tour]
National Tour, 1950
Maria
Stage
Performances
  [Broadway]
Original Broadway Production, 1964
Hodel
Hodel
Hodel
  [Broadway]
City Center Revival, 1964
Maria
  [Broadway]
Original Broadway Production, 1961
Lili [Replacement]
  [US Tour]
National Tour, 1950
Maria
Julia Migenes News
Odyssey Theatre to Present A DAY IN THE DEATH OF JOE EGG in October
by Chloe Rabinowitz - Aug 30, 2022
Odyssey Theatre Ensemble will present a compelling revival of Nichols' semi-autobiographical dark comedy, directed by Ethan Maniquis. Public previews begin October 5. Performances will continue through November 21 at the Odyssey's three-theater complex in West L.A.
UN DÍA COMO HOY… WEST SIDE STORY llega a Broadway
by Jose German Martinez Paneque - Sep 26, 2020
Era 26 de septiembre de 1957 cuando el Winter Garden Theater de Broadway acogía el nuevo musical WEST SIDE STORY, con música de Leonard Bernstein, letras del entonces novato Stephen Sondheim, libreto de Arthur Laurents y coreografías de Jerome Robbins. Nadie sabía en aquel momento que lo que estaban viviendo era un acontecimiento que marcaría la historia de Broadway para siempre: El nacimiento de uno de los más grandes clásicos del Teatro Musical.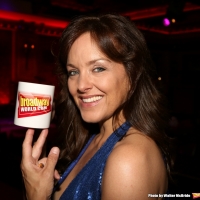 Wake Up With BWW 7/6: Rest in Peace Nick Cordero
by Stephi Wild - Jul 6, 2020
Today's top stories: Broadway is mourning the passing of Nick Cordero.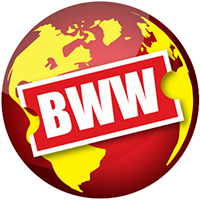 Julia Migenes Reprises LA VIE EN ROSE At The Odyssey
by Stephi Wild - Jan 22, 2020
Her fans can't bear to say goodbye! Responding to popular demand, Grammy award-winning chanteuse Julia Migenes re-opens her farewell series of concert performances for five additional weeks. Join Migenes for this evening of French chansons by Edith Piaf, Charles Aznavour, Léo Ferre, Jacques Brel, Michel Legrand and others. Accompanied on piano by Victoria Kirsch and directed by Academy Award-nominated director Peter Medak. (All songs performed in French.)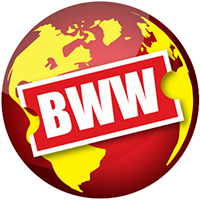 The Chamber Orchestra Of Philadelphia Presents The Second Concert Of The 2018/2019 Migrations Season
by A.A. Cristi - Nov 5, 2018
The Chamber Orchestra of Philadelphia (COP) explores the sound of the pipa alongside familiar European repertoire with works of Mozart and Dvo?ak. These works for strings by master composers are followed by a traditional Chinese tune arranged by COP's own Dirk Brosse. The Pipa is showcased alongside the Chamber Orchestra's sound in Lou Harrison's Concerto for Pipa with String Orchestra. Wu Man will also first introduce us to the instrument by playing a solo piece for the Pipa in the intimate setting of the Perelman Theater.
Moriah College Presents FIDDLER ON THE ROOF
by Stephi Wild - Jul 23, 2018
Moriah College, Sydney's oldest and largest Jewish school, presents the definitive production of the classic Broadway musical FIDDLER ON THE ROOF from 21 October to 1 November - and with an all-singing, all-dancing cast of more than 150. It's a Tradition!
Brief 7/6: SMOKEY JOE'S CAFE Begins Previews, and More!
by Stephi Wild - Jul 6, 2018
Good morning BroadwayWorld! Today's top stories: Smokey Joe's Cafe begins previews tonight, and more!
Claude-Michel Schonberg To Appear In Conversation; John Owen Jones & Eva Noblezada to Perform
by Stephi Wild - Jul 5, 2018
This December, the Tony-Award winning composer and lyricist Claude-Michel Schonberg comes to London for an intimate one-off 'in conversation' event with Edward Seckerson at The Bridge Theatre.
Cast Recording Announced for Off-Broadway's UNEXPECTED JOY
by Julie Musbach - May 14, 2018
Jump For Joy! The Off-Broadway cast recording of the New York premiere production of the new musical Unexpected Joy, with book and lyrics by Bill Russell (Side Show) and music by Janet Hood (Elegies for Angels, Punks, and Raging Queens with Bill Russell), will be recorded and released by JAY Records. Produced by John Yap, the recording will feature the original cast of The York Theatre Company production who will gather at Sear Sound Studios (353 West 48th Street) on Monday, May 14, 2018 to lay down the tracks for the recording.

Chamber Orchestra of Philadelphia Announces 2017-18 Season at the Kimmel Center
by BWW News Desk - Aug 17, 2017
A founding resident company of The Kimmel Center for the Performing Arts, The Chamber Orchestra of Philadelphia (COP) announces its 2017-2018 Season. From September 2017 through May 2018, the Chamber Orchestra will perform six programs as part of its subscription series. All six concert pairs will be performed in the Kimmel Center's intimate Perelman Theater.
Julia Migenes Frequently Asked Questions
How many Broadway shows has Julia Migenes been in?
Julia Migenes has appeared on Broadway in 3 shows.
How many West End shows has Julia Migenes been in?
Julia Migenes has not appeared in the West End