Latest News on Joshua Ravetch
Joshua Ravetch News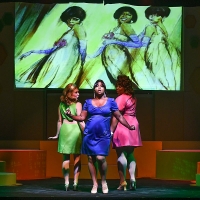 BWW Review: BEEHIVE at Candlelight Music Theatre
by Greer Firestone - Jun 18, 2021
A juke box collection of hits from the 60's where pleasant memories were evocative from that less provocative era. The production was curated such that only 'girl groups' or female solo artists were featured. An ensemble of singers and dancers carefully cast by Director/Choreographer Jody Anderson.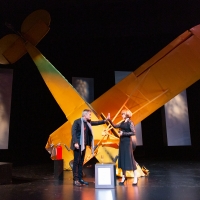 BWW Review: ONE NOVEMBER YANKEE at 59E59 Theaters-A Captivating Show that Tells of Brother/Sister Relationships
by Marina Kennedy - Dec 13, 2019
There's real star power on the stage of 59E59 Theaters. The New York premiere of 'One November Yankee' starring Harry Hamlin and Stephanie Powers is being performed now through December 29th. Written and directed by Joshua Ravetch, this two-hander is the one to see.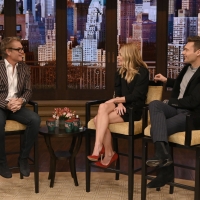 VIDEO: Harry Hamlin Talks His Off-Broadway Play ONE NOVEMBER YANKEE
by Stage Tube - Dec 4, 2019
Harry Hamlin was a guest on Wednesday's episode of Live with Kelly and Ryan to talk about his off-Broadway play 'One November Yankee.'
Supermodel Beverly Johnson Is Naked Onstage At Delaware Theatre Company
by A.A. Cristi - Nov 22, 2019
Delaware Theatre Company will present Naked!, a solo performance by the world's first black supermodel Beverly Johnson. Co-written by Johnson and Joshua Ravetch, Naked! tells Johnson's story beginning with her groundbreaking photo on the cover of Vogue Magazine.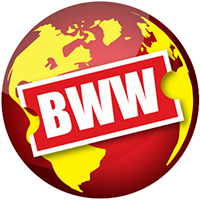 ONE NOVEMBER YANKEE Makes NYC Premiere At 59E59 Theaters
by A.A. Cristi - Oct 17, 2019
Theaters (Val Day, Artistic Director; Brian Beirne, Managing Director) is thrilled to welcome the NYC premiere of ONE NOVEMBER YANKEE, written and directed by Joshua Ravetch. Produced by Delaware Theatre Company, ONE NOVEMBER YANKEE begins performances on Friday, November 29 for a limited engagement through Sunday, December 29.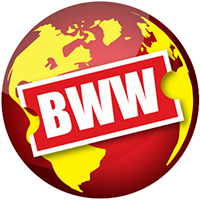 Hollywood Stars Harry Hamlin and Stefanie Powers Land On Stage
by Stephi Wild - Oct 3, 2019
Delaware Theatre Company (DTC) proudly presents Joshua Ravetch's new play One November Yankee. Starring L.A. Law's Harry Hamlin and Hart to Hart's Stefanie Powers, One November Yankee will send audiences soaring to great heights. Performances are October 23 - November 10, 2019. Tickets are on sale now starting at $29 and can be purchased online at DelawareTheatre.org or by calling the Box Office at (302) 594-1100. One plane, two actors, and three intricately interwoven stories. Joshua Ravetch's new play explores human connection brought on by tragedy in the aftermath of a plane crash that ripples across the lives of our characters.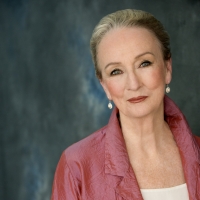 59E59 Theaters Announces Fall Season - Kathleen Chalfant in A WOMAN OF THE WORLD, and More!
by Stephi Wild - Sep 3, 2019
59E59 Theaters have announced the line-up of shows for the 2019 Fall Season. All performances take place at 59E59 Theaters (59 East 59th Street, between Park and Madison Avenues).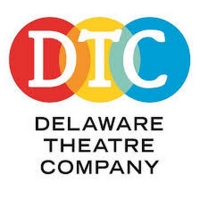 BWW Previews: DE THEATRE CO SEASON at Delaware Theatre Company
by Greer Firestone - Aug 15, 2019
Delaware Theatre Company launches its 2019-2020 season with hilarity, humanity, a Dickens classic, an Irish Romeo & Juliet and 4 Rock & Roll hip swinging icons.

Desperate Characters Announces GO FIGURE! THE RANDY GARDNER STORY
by Julie Musbach - Oct 3, 2018
Desperate Characters presents Go Figure! The Randy Gardner Story performed by the iconic world champion figure skater, Randy Gardner heads to the Eisemann Center for Performing Arts, Bank of America Theatre on Saturday, October 27th with two performances of his autobiographical one-man show, highlighting his decades long-career and personal life where 'the skates come off and the truth comes out'. VIP tickets include premium seats, post show meet and greet and photo opportunity.

UNDERNEATH THE LINTEL Joins Geffen Playhouse's 2017-18 Season; Directors Announced!
by BWW News Desk - Sep 5, 2017
The Geffen Playhouse today announced the addition of Glen Berger's critically acclaimed play Underneath the Lintel, completing its 2017/2018 season lineup.
Joshua Ravetch Videos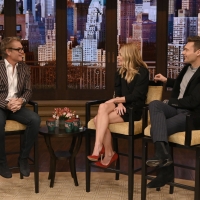 VIDEO: Harry Hamlin Talks His Off-Broadway Play ONE NOVEMBER YANKEE
by Stage Tube - Dec 4, 2019
Harry Hamlin was a guest on Wednesday's episode of Live with Kelly and Ryan to talk about his off-Broadway play 'One November Yankee.'