Latest News on Jonathan Moore
Stage Credits
  [Broadway]
1986
Porfiry Semyonovich Glagolyev
  [Broadway]
Original Broadway Production, 1980
Citizen of Vienna [Replacement]
Guiseppe Bonno [Replacement]
Baron van Swieten (Understudy) [Replacement]
Count Johann Kilian Von Strack (Understudy) [Replacement]
Salieri's Valet (Understudy) [Replacement]
  [Broadway]
1976
Mr. Johnson
  [Broadway]
Original Broadway Production, 1969
Dr. Lyman Hall
John Adams (Understudy)
  [Broadway]
1964
Deck Officer
Reporter, party guest, student, servant
John Malcolm Brinnin (Understudy)
Jonathan Moore News
Kunstfest Weimar Reveals its 32nd Edition Programme
by Stephi Wild - Jul 2, 2021
The festival will feature music, dance, and visual arts. Learn more about the lineup here!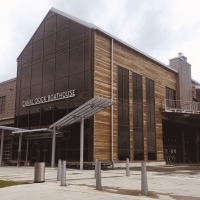 New Haven Symphony Orchestra Will Perform Concerts at Canal Dock Boathouse This Spring and Summer
by Stephi Wild - Apr 20, 2021
The New Haven Symphony Orchestra (NHSO) returns to live music performances with 14 concerts on the New Haven waterfront between May 21 and July 4.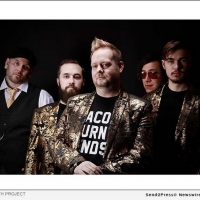 The McGrath Project Announces World Tour And New Record
by Chloe Rabinowitz - Oct 26, 2020
The McGrath Project, a Texas-based indie rock band on 4818 Records, is ready to hit the road in 2021. Along with dates set at the First Friday Festival in Las Vegas and The Viper Room in Los Angeles, the McGrath Project has announced some international highlights.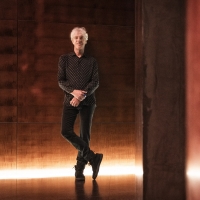 Stewart Copeland's New Opera ELECTRIC SAINT to Premiere in Weimar in 2020
by Chloe Rabinowitz - Dec 9, 2019
In a working partnership approaching three decades, composer Stewart Copeland and librettist Jonathan Moore bring their latest opera 'Electric Saint' to Kunstfest Weimar in September of 2020. The project is a co-commission of the innovative Kunstfest alongside Deutsches Nationaltheater Weimar (DNT). The world premiere performance will take place at Deutsches Nationaltheater Weimar on September 6, 2020, with seven subsequent performances in Weimar.

BWW Overview: A Look-Back at Opera's Many-Colored Dream Coat of Performance Highs in 2018
by Richard Sasanow - Dec 27, 2018
Well, it's that time of the year again--time for a look-back on what was worth making note of during the calendar year that's about to come to an end. It's from a totally personal, subjective point of view, of course, but frankly that's the way opera-lovers always seem to like it, n'est-ce pas? The productions worth noting come from places big, small and in-between, from composers old as the hills to freshly minted or somewhere in between (likewise the performers), from traditional or boldly modern to simply stand up and sing.
BWW Review: It's All GREEK for Me, from Scottish Opera at BAM's Next Wave Festival
by Richard Sasanow - Dec 13, 2018
I hope somebody from New York City Opera was at BAM last weekend, because Mark-Anthony Turnage's GREEK--a modern retelling of the Oedipus myth from Scottish Opera/Opera Ventures, presented by BAM's Next Wave Festival--is just what the doctor ordered for that company. A great story, a small cast, a score that maybe won't leave you humming but moves like gangbusters, a simple production that doesn't look cheesy (except maybe in a mozzarella-ish way). And, oh yes, a happy audience for a work that deserves greater reach on these shores.
BWW Review: A Diverse Week at BAM's Next Wave Fest, Balancing Glass's SATYAGRAHA and a SAVAGE WINTER (REISE) without the Schubert
by Richard Sasanow - Nov 9, 2018
To say that this was an unusual week for opera-goers venturing into BAM's Next Wave Festival would be an understatement—but then the unexpected is what makes it is an indispensable component of the New York arts scene, with Philip Glass's SATYAGRAHA and Douglas J. Cuomo's SAVAGE WINTER.

SALL RESTAURANT & LOUNGE Comes to Hells Kitchen
by Marina Kennedy - Sep 7, 2018
Sall Restaurant & Lounge is a new Hell's Kitchen destination featuring top-notch New American seafood and craft cocktails, from husband and wife team Isabella Nartey and Demba Sall. Helming the kitchen is Executive Chef Jamell Williams, a seasoned chef with 15 years of experience in NYC restaurants.

BWW Review: GREEK, Arcola Theatre
by Dzifa Benson - Aug 11, 2018
Thirty years after composer Mark-Anthony Turnage and director Jonathan Moore's trailblazing opera Greek premiered at the ENO, it's apparent from this new production, part of Arcola Theatre's Grimeborn Opera Festival 2018, that it's lost none of the punchy, punk attitude that made it such an innovative tour-de-force.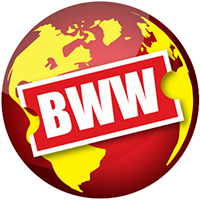 BAM And Onassis Cultural Center New York Present 'Speaking Truth To Power' Series
by Stephi Wild - Jul 31, 2018
As part of the 2018 Next Wave Festival, BAM and Onassis Cultural Center New York will present Speaking Truth to Power, a fall series of theater productions, conversations, and film screenings that explores the concept of free speech as a form of resistance, and examines the challenges facing individuals, societies, and movements that seek to employ it. While freedom of speech is considered a cornerstone of our democratic freedoms, ancient Greeks wrestled with the extent to which the power to speak freely could degrade the very institutions designed to protect that right. The debate about the role of truth--who is able to speak it and the potential dangers posed to our society when it is either permitted or restricted--rages on.
Jonathan Moore Frequently Asked Questions
How many Broadway shows has Jonathan Moore been in?
Jonathan Moore has appeared on Broadway in 5 shows.
How many West End shows has Jonathan Moore been in?
Jonathan Moore has not appeared in the West End