Latest News on Jonathan Epstein
Stage Credits
  [Broadway]
1979
Passport Official
Rafferty (Understudy)
Jonathan Epstein News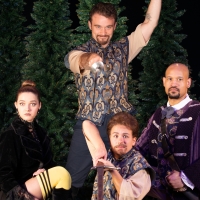 The FSU/Asolo Conservatory Presents TWELFTH NIGHT
by A.A. Cristi - Mar 22, 2022
The FSU/Asolo Conservatory for Actor Training wraps up its 2021-22 season with William Shakespeare's Twelfth Night. Adapted and directed by Jonathan Epstein, and with original music by Daniel Levy, the show runs April 6 – 24, with a pay-what-you-can preview on April 5.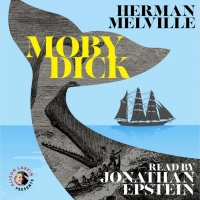 MOBY DICK Audiobook Nominated For 2022 Audie Award
by A.A. Cristi - Feb 4, 2022
In the world of audiobook publishing, there is no higher honor than the annual Audie Awards. This year, tiny but esteemed audiobook producer, Alison Larkin Presents of Stockbridge, Massachusetts, is competing with the goliath publishers of the audiobook business for the 2022 Audie Award in the Literary Fiction & Classics category.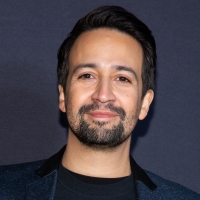 Lin-Manuel Miranda, Cynthia Erivo & More Among Audie Awards Finalists
by Michael Major - Feb 3, 2022
The Audio Publishers Association (APA) have announced finalists for the 2022 Audie Awards. Finalists include Cynthia Erivo for Best Female Narrator and Lin-Manuel Miranda for Best Male Narrator. Leslie Odom Jr., Annie Golden, Telly Leung, and Jason Tam are also featured on audiobooks that made the list. Check out the full list of nominations now!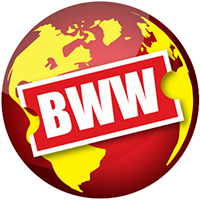 Tickets On Sale Now For The FSU/Asolo Conservatory 2021-2022 Season
by Stephi Wild - Oct 1, 2021
Single tickets for the shows in the FSU/Asolo Conservatory for Actor Training's 2021-2022 season are now on sale.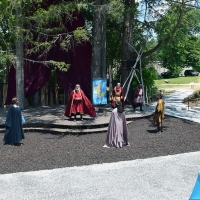 BWW Review: KING LEAR at Shakespeare & Company
by Marc Savitt - Jul 10, 2021
The return of the performing arts across the region over the past few weeks has given Berkshire theatre goers much to celebrate.  With the opening production of KING LEAR, Shakespeare & Company increases the list of reasons, "when power to flattery bows".
FSU/Asolo Conservatory For Actor Training Announces 2021-22 Season
by Chloe Rabinowitz - May 12, 2021
The FSU/Asolo Conservatory for Actor Training has announced, alongside Asolo Repertory Theatre, their 2021-22 season today in a virtual event broadcast on asolorep.org and Facebook. The FSU/Asolo Conservatory opens its season with the play EVERYBODY (November 2-21, 2021) that was nominated for the 2018 Pulitzer Prize.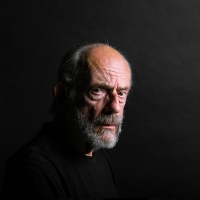 Shakespeare & Company Announces 2020 Summer Season
by Stephi Wild - Feb 11, 2020
Shakespeare & Company is excited to announce its 2020 summer season, May 21 - October 18, 2020. Under the theme 'The Labyrinth of Love' the season includes Shakespeare titles: King Lear, Much Ado About Nothing, The Comedy of Errors, and, in a special workshop production, Measure for Measure. The contemporary plays this season are The Lifespan of a Fact by Jeremy Kareken, David Murrell, and Gordon Farrell; What Rhymes With America, by the Obie Award-winning playwright Melissa James Gibson; Row After Row by Jessica Dickey; Susan Smith Blackburn Award and Obie Award winner My Left Breast by Susan Miller; and Laurence Olivier Award winner Betrayal by Harold Pinter.
BWW Review: THE CHILDREN at Shakespeare & Company Invites Audiences to Grapple with an Age-old Question, 'What About the Children?'
by Marc Savitt - Jul 27, 2019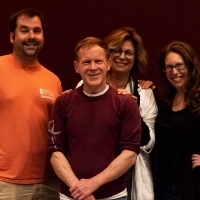 Shakespeare & Company Presents Lucy Kirkwood's THE CHILDREN
by Julie Musbach - Jul 2, 2019
Shakespeare & Company presents Critics Circle and Susan Smith Blackburn Award-winning playwright Lucy Kirkwood's timely play The Children, directed by James Warwick, back for his second season with the Company after last season's acclaimed Mothers and Sons.
FSU/Asolo Conservatory Presents AS YOU LIKE IT In The Selby Gardens
by A.A. Cristi - Mar 18, 2019
The FSU/Asolo Conservatory for Actor Training concludes its season with Shakespeare's classic romantic comedy, As You Like It. The show, which features the entire class of second-years, is directed by Jonathan Epstein and performed outdoors in the stunning Marie Selby Botanical Gardens. The production previews on Tuesday, April 9 at 8pm with a special pay-what-you-can show, offering tickets at whatever price patrons can afford when purchased the day of the performance, at a minimum of $3 per seat. The show officially opens on Wednesday, April 10 at 8pm, and runs through Saturday, April 27.  Performances will run Tuesday through Saturday.
Jonathan Epstein Frequently Asked Questions
How many Broadway shows has Jonathan Epstein been in?
Jonathan Epstein has appeared on Broadway in 1 shows.
How many West End shows has Jonathan Epstein been in?
Jonathan Epstein has not appeared in the West End