Latest News on Jon Foster
Jon Foster News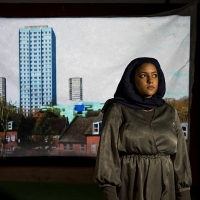 BWW Review: DICTATING TO THE ESTATE, Maxilla Social Club
by Gary Naylor - Jun 3, 2022
Though flawed in its structure, this passionate new play has an important role to play in a scandal that continues to stain our city and our country
Pandemic Slasher 18 & OVER Wraps, Unveils Ensemble Cast
by Sarah Jae Leiber - Apr 7, 2021
The film was written by Diomedes Raul Bermudez and Jimmy Giannopolous, with Story By Diomedes Raul Bermudez, Jimmy Giannopolous and Ashley Benson.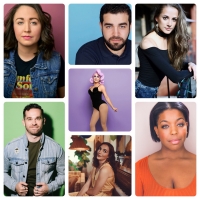 VIDEO: Watch Kathryn Allison, Jan Sport, Sam Quinn and More in 'All We Ever Wanted Was Love' Pride Video Project
by Chloe Rabinowitz - Jun 16, 2020
Sam Quinn, Alex Hartman, and Kayley Anne Collins teamed up with Broadway's Kathryn Allison (Company) and RuPauls Drag Race Season 12 standout Jan Sport to spread some love with their Pride video project 'All We Ever Wanted Was Love'.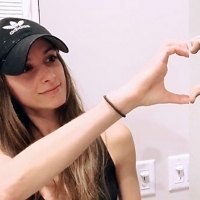 VIDEO: 117 Dancers Around The World Come Together for DON'TCHA WANNA DANCE?
by A.A. Cristi - Apr 22, 2020
Over 117 dancers from nine different countries came together with four musicians and two vocalists to bring the arts community together on one screen virtually. The project consists of Radio City Rockettes, Broadway dancers including Ashley Blair Fitzgerald, Fredric Odgaard, Colin Bradbury, Sara Brians, Chip Abbott and more. Viral dance sensation Boss Baby Brody (@bossbabybrody) is also featured dancing his heart out with his sister Dylan.
BWW Review: RUST, Hightide Festival, Aldeburgh
by Gary Naylor - Sep 11, 2019
Rust takes us into the lives - the other lives - of Daniel and Nadia, having an affair, but not quite able to leave their real homes at home.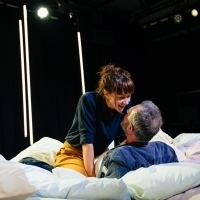 BWW Review: RUST, Bush Theatre
by Anthony Walker-Cook - Jul 2, 2019
Nadia and Daniel are beginning a life together. They have lives with their own families, too, but this relationship is different: meeting in the evening at their new studio flat, they follow the 11 commandments, 'one better than God', which have been printed, are in bold and underlined in Times New Roman font. Clearly, this is special.

HighTide Announce Programme For Steven Atkinson's Final Festival In Aldeburgh
by Stephi Wild - May 31, 2019
HighTide will return to Aldeburgh for their 13th festival with a world premiere and new work from homegrown talent. This fantastic programme will be Steven Atkinson's final Festival as Artistic Director; it illustrates HighTide's commitment to championing new writing as the space for political, contemporary and provocative work, created by new and diverse artists.

Sedos Brings Rattigan's AFTER THE DANCE To Bridewell Theatre
by A.A. Cristi - Mar 8, 2019
Sedos presents a new production of the acclaimed drama After the Dance at the Bridewell Theatre, off Fleet Street, from 9th to 13th April 2019.

Kenan Thompson to Executive Produce Reboot of ALL THAT for Nickelodeon
by Kaitlin Milligan - Feb 14, 2019
Nickelodeon is unveiling a new content slate created for today's kids who are multicultural, family-focused, and in control of their entertainment choices across platforms. With a foundation of supercharging its globally powerful original franchises like SpongeBob SquarePants, Teenage Mutant Ninja Turtles and PAW Patrol, and welcoming new, acquired properties into its ecosystem, Nickelodeon's new slate represents a renewing of its commitment to serve all kids, through a multicultural lens; bringing in talent kids love from other platforms and formats; and opening up its demo to capture kid and parent co-viewing, to satisfy this generation's demand for shared family time.

StudioCanal and Nickelodeon Announce New PADDINGTON Series With Ben Whishaw
by Kaitlin Milligan - Feb 14, 2019
STUDIOCANAL, Nickelodeon and award-winning producer David Heyman today announced a global deal for a brand-new 'Paddington' (working title) television series for preschoolers. Actor Ben Whishaw (Paddington 1 & 2) will reprise his role as the beloved voice of the title character in the new CG-animated series, which follows the adventures of a younger Paddington. 'Paddington' will air on Nickelodeon's networks worldwide in 2020, while local broadcast partners will be secured in France, Canada, China and Japan.
Jon Foster Videos
STAGE TUBE: First Look - Trailer for Woody Harrelson's RAMPART Coming 11/23
by Caryn Robbins - Nov 21, 2011
RAMPART is coming to theaters on November 23rd. The action drama was directed by Oren Moverman and stars Steve Buscemi, Woody Harrelson, Sigourney Weaver, Robin Wright, Ben Foster, Brie Larson, Anne Heche, Ice Cube, Cynthia Nixon, Ned Beatty, Jon Foster, Jon Bernthal, Stella Schnabe