Latest News on James Burton
Latest News on James Burton
James Burton News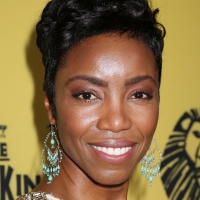 Heather Headley, Chaka Khan & Javier Colon Headline 2022 Boston Pops Fireworks Spectacular
by Chloe Rabinowitz - Jun 22, 2022
The Boston Pops has announced details for the 2022 Boston Pops Fireworks Spectacular, which returns to the stage of the Hatch Shell at the Charles River Esplanade for the first time since 2019. The performance will take place on Monday, July 4, 8-11 p.m.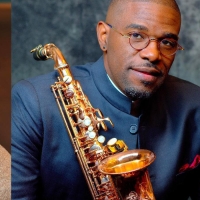 Flushing Town Hall's Queens Jazz Orchestra to Honor Phil Schaap and Charlie Parker with BIRD FLIGHT
by Chloe Rabinowitz - Jun 2, 2022
On Friday, June 17, 2022, Flushing Town Hall's Queens Jazz Orchestra will return live to the stage with 'Bird Flight,' a special tribute program honoring Phil Schaap and the genius of Charlie Parker.
Boston Symphony Orchestra Announces 2022-2023 Season
by Chloe Rabinowitz - Apr 20, 2022
The 2022–23 Boston Symphony Orchestra season, under the direction of Andris Nelsons, will present a spectrum of performers and musical styles, spotlighting some of classical music's most vibrant artists. Find out what shows are included and how to get tickets.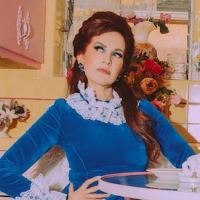 Grey Delisle & the Roughhousers Announce New Album 'Princess Mike'
by Michael Major - Apr 15, 2022
Grey DeLisle has joined forces with Eddie Clendening (Million Dollar Quartet), Deke Dickerson (Ecco-Fonics), Carl Sonny Leyland (Big Sandy and The Fly Rite Boys), Murry Hammond (Old 97's), and DJ Bonebrake (Founding Member of X and The Knitters) to form The Roughhousers, who recorded a new roots rock album of children's music called Princess Mike
The Django Announces March Line-Up: Celebrating Women's History Month
by Chloe Rabinowitz - Jan 27, 2022
THE DJANGO, downtown Manhattan's premier jazz club, is commemorating Women's History Month by hosting more than 20 leading female jazz artists on its stage during March.
BWW Interview: Ann-Margret's Born To Be Wild & Never Saying Bye Bye to Being Heartfelt & Sexy
by Gil Kaan - Jan 26, 2022
Cinelounge Theatres and Cleopatra Records present a special screening of the 1963 fan-favorite Bye Bye Birdie, followed by an in-person Q&A with its star Ann-Margret February 14, 2022, at The Montalban. Those in attendance will also be treated to a sneak preview of a few songs from Ann-Margret's upcoming release from Cleopatra Records, Born to Be Wild. I had a chance to chat with and re-interview (after twenty years) Ann-Margret on things Birdie, her USO stints, her latest CD, and, most important of all, how she defines sexy.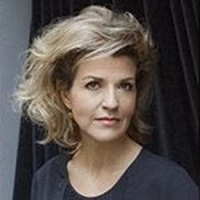 BSO and Andris Nelsons Welcome Audiences Back to Symphony Hall On September 30
by A.A. Cristi - Sep 20, 2021
The Boston Symphony Orchestra and Music Director Andris Nelsons are thrilled to welcome audiences back for the 2021-22 season opener on September 30, performing the first BSO concert for live audiences at Symphony Hall since March 2020, when the COVID-19 pandemic necessitated the closure of the Hall.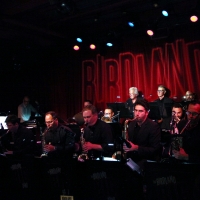 BWW Review: Big Smiles As Big Band Returns To Birdland
by Stephen Mosher - Sep 17, 2021
Last Friday the Birdland Big Band returned to the scene of their two-decade-long residency, and the patrons of the legendary nightclub could not have looked (or sounded) happier.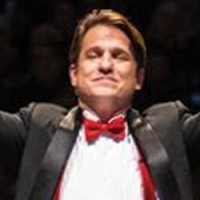 HOLIDAY POPS Returns To Live Audiences At Symphony Hall For The First Time Since 2019
by A.A. Cristi - Sep 15, 2021
The Boston Pops has announced the return of the ever-popular Holiday Pops season at Symphony Hall, December 2 through 24.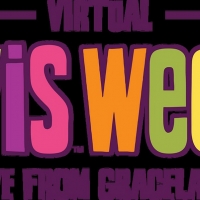 Virtual ELVIS WEEK 2021 Live From Graceland Announced
by A.A. Cristi - Jul 27, 2021
For fans who are unable to visit Memphis during Elvis Week 2021, Graceland is offering the chance to tune in to Virtual Elvis Week 2021 - Live from Graceland on August 11-17.
James Burton Videos
BWW TV: Dule Hill & Jazz at Lincoln Center All-Stars Give Preview of AFTER MIDNIGHT on Broadway!
by BroadwayWorld TV - Oct 1, 2013
Earlier today, producers Scott Sanders and Wynton Marsalis announced the roster of musicians who will form the Jazz at Lincoln Center All-Stars and play nightly on Broadway in the new musical After Midnight. Hand-picked by Marsalis, Jazz at Lincoln Center's nine-time Grammy and Pulitzer Prize Award-winning Artistic Director, the band includes 17 of the finest soloists and ensemble players in the music world today. Directed and choreographed by Warren Carlyle, After Midnight begins preview performances at the Brooks Atkinson Theatre (256 West 47th Street) on Friday, October 18, 2013 with an official opening night set for Sunday, November 3, 2013. The All-Stars and cast member Dule Hill gave a special musical preview of the upcoming show and you can check out a sneak peek below!