Latest News on Jack Brown
Stage Credits
  [Broadway]
1940
Journalist
Productions
[Broadway, 1973]
Scenic Assistant
[Broadway, 1972]
Scenic Designer
[Broadway, 1969]
Assistant to the Designer
[Broadway, 1969]
Assistant to Mr. Smith
[Broadway, 1968]
Assistant to Mr. Smith
[Broadway, 1968]
Assistant to Mr. Smith
[Broadway, 1967]
Associate Scenic Designer
[Broadway, 1965]
Assistant to Mr. Smith
[Broadway, 1965]
Assistant to Oliver Smith
[Broadway, 1964]
Lighting Designer
[Broadway, 1964]
Lighting Designer
[Broadway, 1964]
Lighting Designer
[Broadway, 1964]
Associate Designer
Lighting Designer
[Broadway, 1964]
Assistant to Mr. Smith
[Broadway, 1963]
Assistant to Oliver Smith
[Broadway, 1963]
Lighting Designer
[Broadway, 1962]
Assistant to Mr. Smith
[Broadway, 1961]
Assistant to Oliver Smith
[Broadway, 1961]
Assistant to Oliver Smith
[Broadway, 1960]
Assistant to Mr. Smith
[Broadway, 1960]
Assistant to William Pitkin
Stage
Performances
  [Broadway]
1940
Journalist
Productions
[Broadway, 1973]
Scenic Assistant
[Broadway, 1972]
Scenic Designer
[Broadway, 1969]
Assistant to the Designer
[Broadway, 1969]
Assistant to Mr. Smith
[Broadway, 1968]
Assistant to Mr. Smith
[Broadway, 1968]
Assistant to Mr. Smith
[Broadway, 1967]
Associate Scenic Designer
[Broadway, 1965]
Assistant to Mr. Smith
[Broadway, 1965]
Assistant to Oliver Smith
[Broadway, 1964]
Lighting Designer
[Broadway, 1964]
Lighting Designer
[Broadway, 1964]
Lighting Designer
[Broadway, 1964]
Associate Designer
Lighting Designer
[Broadway, 1964]
Assistant to Mr. Smith
[Broadway, 1963]
Assistant to Oliver Smith
[Broadway, 1963]
Lighting Designer
[Broadway, 1962]
Assistant to Mr. Smith
[Broadway, 1961]
Assistant to Oliver Smith
[Broadway, 1961]
Assistant to Oliver Smith
[Broadway, 1960]
Assistant to Mr. Smith
[Broadway, 1960]
Assistant to William Pitkin
Jack Brown News
LEISURE Share 'Lonely Nights' From Upcoming EP 'Side A'
by Sarah Jae Leiber - Sep 18, 2020
Acclaimed New Zealand five-piece LEISURE have unveiled their brand new single "Lonely Nights" from their upcoming EP Side A (out October 30 via Nettwerk Records).

Tony Lucca to Release New Album, 'Ain't No Storm'
by Kaitlin Milligan - Feb 4, 2019
Nashville-based singer-songwriter Tony Lucca is flexing his Americana muscles on his forthcoming new album, Ain't No Storm, which he will be releasing on March 29, 2019.  Ain't No Storm reads like a who's who of East Nashville notables: Ken Coomer produced the record at his studio, Cartoon Moon, great Nashville players like Michael Webb, Ted Pecchio, and Joe Garcia lent their talents — and even Patrick Sweany stopped in for a cameo on "Room With A View." Replete with songs borne of his admiration for Nashville's rich history – the town's creative community ultimately fueled Lucca's return to the studio and inspired the new album – Ain't No Storm finds Lucca embracing with reverence the process and craft of songwriting and taking his time (more than two years) to get it right.  
UK Duo, Gold Fir Debut 'Sirens' Video
by Caryn Robbins - Dec 11, 2017
Following the runaway success of, 'Night Walk', Gold Fir satisfies the demand for soulful sassy vibes with the unique visuals to 'Sirens' via +1 Records.

Gold Fir Release New Track 'Sirens' via Clash Magazine
by Caryn Robbins - Nov 28, 2017
Following the runaway success of, 'Night Walk', Gold Fir satisfies the demand for soulful sassy vibes with 'Sirens', the follow up single out via +1 Records.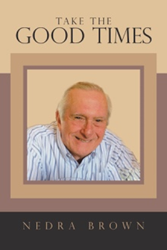 Memoir Highlights Challenges of Alzheimer's Caregivers
by Robert Diamond - Sep 15, 2017

Gold Fir Release Video for Debut Single 'Night Walk; via +1 Records
by Caryn Robbins - Aug 17, 2017
Following spins on BBC Radio 1, 6 Music, 1Xtra, Amazing Radio & Triple J, the intriguing new London duo Gold Fir debut the video for their new single 'Night Walk', out on +1 Records.
THE RONALD REAGAN PICTURE SHOW Begins 8/25 at Museum of the Moving Image
by A.A. Cristi - Aug 16, 2017
The outstanding new CNN Films documentary The Reagan Show uses archival footage of President Ronald Reagan, much of it documented by U.S. Naval Photographic unit for the White House and maintained by the Ronald Reagan Presidential Library and Museum. The documentary has inspired a week-long film series at Museum of the Moving Image. The series The Ronald Reagan Picture Show, which runs August 25 through 30, includes a special screening of The Reagan Show (on August 30) followed by a discussion with filmmakers Sierra Pettengill and Pacho Velez, CNN senior media correspondent and host of Reliable Sources Brian Stelter, and presidential historian Tim Naftali. During the weekend prior to this screening, the Museum will present rare screenings of some of Ronald Reagan's most memorable film roles, all presented in 35mm.  
Photo Flash: Stars Were Shining at the Actors Fund's 2016 Looking Ahead Awards
by BWW News Desk - Dec 14, 2016
The stars were shining in Hollywood for the 2016 Looking Ahead Awards on Tuesday night at the beautiful Taglyan Complex, where over 300 guests enjoyed exciting "blue carpet" arrivals, fabulous cocktail hour, fun photo booth, delicious gourmet dinner and a meaningful celebrity-studded awards ceremony. The event raised over $50,000 in support of The Actors Fund's Looking Ahead program.
Teaching Artists from Shakespeare's Globe to Lead Workshops with Cincinnati Shakespeare Company's PROJECT38 Teachers!
by A.A. Cristi - Oct 17, 2016
A pair of teaching artists from Shakespeare's Globe in London will be visiting the Cincinnati Shakespeare Company on October 22 to facilitate a day of workshops for the CSC artist-educators and the local teachers involved in this year's PROJECT38. PROJECT38 is an educational celebration of the thirty-eight plays in Shakespeare's canon in which each of over forty schools in the greater Cincinnati area explore one of Shakespeare's plays, facilitated by classroom visits from a CSC artist-educator; the project culminates in the spring in a weekend-long arts festival in which students present a series of performances and visual art projects created in response to their assigned play.
Theatre Royal Plymouth's MONSTER RAVING LOONY Opens Tonight
by BWW News Desk - May 17, 2016
With its UK premiere earlier this year at The Drum, Theatre Royal Plymouth's fast-paced, hilarious and (slightly) bonkers Monster Raving Loony brings its party fun and punkish anarchy to Soho Theatre next month.  Opening tonight 17 May, Monster Raving Loony by James Graham will run until 18 June.
Jack Brown Frequently Asked Questions
How many Broadway shows has Jack Brown been in?
Jack Brown has appeared on Broadway in 1 shows.
How many West End shows has Jack Brown been in?
Jack Brown has not appeared in the West End