Latest News on Irwin Fisch
Stage Credits
Productions
[Broadway, 2006]
Orchestrator
[Broadway, 2003]
Orchestrator
[Williamstown, MA (Regional), 1999]
Orchestrator
Irwin Fisch News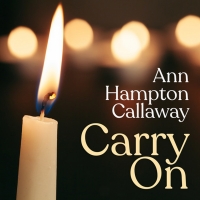 Ann Hampton Callaway Releases New Inspirational Single 'Carry On'
by Chloe Rabinowitz - Jun 8, 2020
Platinum selling songwriter and pop/jazz singer Ann Hampton Callaway has released her new single 'Carry On' to offer inspiration, healing and hope during this difficult time as we face racial injustice and a global pandemic.
THE DOCS THAT ROCK - by Glen Roven
by Robert Diamond - Sep 19, 2012
What do James Taylor and The Beatles have in common with the Head of the National Institute of Health? Quite a bit, I recently found out when I was hired by legendary financier and philanthropist Michael Milken as Musical Director for a concert during the Celebration of Science, a major event in Washington, D.C.
Brown, Freeman, Hammerle, Larsen Cast In BOOMERS At York Theatre, Begins 5/1
by Gabrielle Sierra - May 1, 2009
The award-winning York Theatre Company (James Morgan, Producing Artistic Director) is thrilled to announce casting for Boomers, the next offering in its acclaimed Developmental Reading Series. As always, these readings are open to the general public and admission is free, but reservations are suggested, and can be obtained by e-mailing Reading Series Coordinator Jeff Landsman at jlandsman@yorktheatre.org or calling 212-935-5824 x24.