Latest News on Huntington Hartford
Stage Credits
Productions
[Broadway, 1969]
Producer
[Broadway, 1958]
Producer
[Broadway, 1955]
Producer
Writing
Playwright
Huntington Hartford News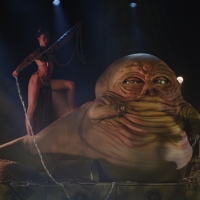 Review: THE EMPIRE STRIPS BACK at Montalban Theatre
by Evan Henerson - Dec 28, 2022
Skillfully melding elements of traditional strip tease with a knowledge and deep affection of the STAR WARS franchise, THE EMPIRE STRIPS BACK figures to attract both leering dude bros and sci-fi obsessed geeks, to say nothing of the curious.
Los Angeles Jazz Society Tribute and Awards to Be Held Later This Month
by Blair Ingenthron - Oct 9, 2022
Los Angeles Jazz Society's annual Jazz Tribute Concert and Awards are a celebration of jazz and its talented musicians who have made this extraordinary music their life's passion. This year's edition, hosted by KJAZZ's Rhonda Hamilton, will feature over 90 minutes of musical tributes, honoring the likes of Rickey Minor, Ledisi, and Bill Holman at the Montalban Theatre in Hollywood on Saturday, October 29, 2022, beginning at 7:30pm.
TV, Film, and Broadway Actor Richard Roat Dies at 88
by Stephi Wild - Aug 25, 2022
On Friday, August 5, the Lakers and Angels lost their biggest fan. Richard Roat, the most supportive friend a person in the entertainment industry could ever have, passed away suddenly. Richard had amassed over 135 acting roles on television, film, and on Broadway.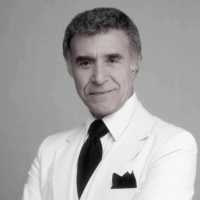 The Montalbán Celebrates Ricardo Montalbán's 100th Birthday with Diversity and Inclusion
by Abigail Charpentier - Jan 31, 2020
In celebration of what would be legendary film and television icon Ricardo Montalbán's 100th birthday in 2020, the historic Hollywood theatre, The Montalbán, whose moniker is "where entertainment begins," is unveiling new plans to fulfill Ricardo Montalbán's dream of diversity and inclusion. This year, the owners of The Montalbán, Ricardo's son in law and President of The Montalbán Company, LLC, Gilbert Smith, and daughter Anita, have plans to expand the theatre's musical performances, beginning with The Company Men on February 21 and 22; and The Soul of Broadway Starring Terron Brooks on February 28 and 29.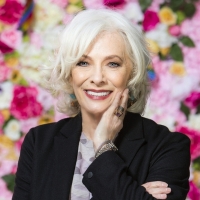 Betty Buckley Returns To Café Carlyle in March 2020
by Stephi Wild - Nov 18, 2019
Legendary, multi-award winning actress/singer Betty Buckley returns to Café Carlyle, March 10 a?" 21. Her career spans theater, film, television and concert halls around the world. She's received a sea of accolades including a Tony Award for her performance as Grizabella, the Glamour Cat, in Andrew Lloyd Webber's CATS. She's a 2012 Theatre Hall of Fame inductee, and the 2017 recipient of the Julie Harris Award from The Actor's Fund for Artistic Achievement. Betty Buckley just completed a national tour of the new Broadway production of Hello, Dolly! produced by Scott Rudin.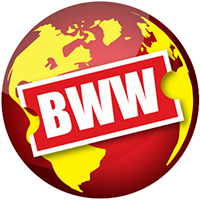 MOLLYHOUSE Reading Announced At Montalban Hollywood
by A.A. Cristi - Jan 15, 2019
The Mollyhouse, the highly-anticipated original musical with book and lyrics by Richard Hanson and music by Divya Maus will have a staged reading at the historic Montalban Theatre, 1615 Vine Street, Hollywood, CA 90028.  For more information, please visit MollyhouseMusical.com
BWW Interview: Producer/Director Bruce Kimmel Talks About Directing DIAL M FOR MURDER
by Don Grigware - Jun 20, 2017
Bruce Kimmel wrote, directed and starred in the cult movie hit, "The First Nudie Musical."  He also co-created the story for the hit film, "The Faculty," directed by Robert Rodriguez.  As an actor, Mr. Kimmel guest-starred on most of the long-running television shows of the 1970s.    Mr. Kimmel is a legendary Grammy-nominated producer of theatre music on CD, having produced over 180 albums. Most recently he has directed the shows L.A. Now and Then, Hit Song, The Musical, Welcome to My World, Li'l Abner, and Inside Out.  Mr. Kimmel is the author of seventeen books, many musicals, and is an award-winning songwriter. Bruce Kimmel serves as director on the Group Rep's upcoming production of Frederick Knott's mystery thriller Dial "M" for Murder which opens on the Main Stage, June 30th, at the Lonny Chapman Theatre in North Hollywood at the edge of the NoHo Arts District.  Written by Steve Peterson
Larry Marshall Performs A Lincoln Portrait with Downtown Music Productions 2/12
by A.A. Cristi - Jan 30, 2017
Downtown Chamber Orchestra, conducted by Mimi Stern-Wolfe, presents, on the birthday of Abraham Lincoln, a performance of Aaron Copland's A Lincoln Portrait, with Broadway's Larry Marshall as narrator; Creation du Monde by Darius Milhaud, and Flower of the Mountain by Pulitzer-prize winning composer Stephen Albert, inspired by the writings of James Joyce, with Alissa Grimaldi, soprano.    Sunday February 12, 3:30 PM at St. Mark's in the Bowery, 131 West 10th Street (Second Avenue).
The Ricardo Montalbán Theatre Presents PROXIMA
by Ashlee Latimer - Oct 21, 2016
The Ricardo Montalban Theatre, Hollywood & Vine's classic theater reborn for a new era of performing arts, is proud to present PROXIMA, the new show by globally recognized, Japanese-based visual/dance ensemble enra. Experts in martial arts, ballet, rhythmic gymnastics, acrobatics, contemporary dance, juggling and circus arts, enra defies conventions of space, time, gravity, and physics, through seamless synchronization of digital projection and physical movement. As part of a North American tour, The Montalban brings enra's new PROXIMA show to LA for three nights: Friday, October 21 and Saturday October 22 at 8:00pm and on Sunday, October 23, 2016 at 5:00pm. Tickets cost $49.00. The Montalban is located at 1615 Vine Street, Los Angeles, CA 90028. For tickets, call 323-461-6999 or visit http://www.themontalban.com/buy-tickets. To learn more about enra and their new production, please visit http://enra.jp.
Huntington Hartford Frequently Asked Questions
How many shows has Huntington Hartford written?
Huntington Hartford has written 1 shows including Jane Eyre (Playwright).