Latest News on Gweneth Ann Rand
Stage Credits
It's a Wonderful Life - English National Opera
  [West End]
2022
Mother Bailey [Replacement]
Gweneth Ann Rand News
Wigmore Hall Announces Over 500 Concerts For The New Season
by Stephi Wild - Mar 29, 2023
Wigmore Hall's 2023/24 season was announced by John Gilhooly, the Hall's Director. With more than 500 concerts from September 2023 to July 2024 featuring some 2500 artists performing music from the past six centuries, it is the largest programme of classical music concerts in the UK. 
Black Friday: Save up to 40% on IT'S A WONDERFUL LIFE at the London Coliseum
by Aliya Al-Hassan - Nov 29, 2022
Tickets from just £25 for It's A Wonderful Life at the London Coliseum
The ENO Presents The UK Premiere & Operatic Adaptation of IT'S A WONDERFUL LIFE
by Stephi Wild - Oct 31, 2022
This November, opening the festive season at the London Coliseum, the English National Opera (ENO) presents the highly anticipated UK premiere of It's a Wonderful Life. Composed by Jake Heggie in 2016 with the libretto by Gene Scheer, this is an operatic adaptation of the 1946 Frank Capra Christmas classic film, sung in English.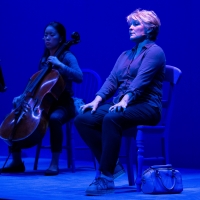 Review: THE BLUE WOMAN, Royal Opera House
by Alexander Cohen - Jul 7, 2022
Composer Laura Bowler and Librettist Laura Lomas' new opera navigates the psychological landscape of sexual assault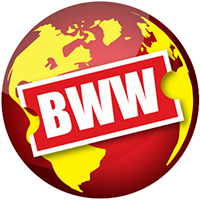 The Royal Opera Announces Engender Festival 2022
by Stephi Wild - Jun 21, 2022
The Royal Opera House today announces the 2022 programme for its annual Engender Festival. With 10 events, performances and workshops across the week, the festival brings together pioneering creatives and writers in both the opera world and the UK's wider creative industries.
Battersea Arts Centre Announces Further Shows in Spring 2022
by Stephi Wild - Jan 20, 2022
BAC will also celebrate talented young people in Homegrown festival this spring, a platform for emerging artists to perform and present their own events. Further details on how to apply will be announced soon.
Michael Mayes Will Come to Theatre Of Sound With BLUEBEARD'S CASTLE
by Stephi Wild - Oct 26, 2021
Baritone Michael Mayes returns to London in November to sing the title role in Bela Bartok's Bluebeard's Castle with new opera company Theatre of Sound. He shares the role with bass-baritone Gerald Finley in alternate performances, with sopranos Susan Bullock and Gweneth Ann Rand sharing the role of Judith.
Wigmore Hall Opens 2021/22 Concert Season Tomorrow
by Stephi Wild - Aug 31, 2021
A particular highlight, on 14 October, Wigmore Hall Associate Artist the British soprano Gweneth Ann Rand joins film star Adjoa Andoh for a special concert celebrating the artistry of African-American singers – Marian Anderson, Jessye Norman and Grace Bumbry.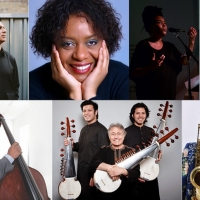 Wigmore Hall To Re-open With 120th Anniversary Festival in May
by Stephi Wild - Apr 13, 2021
Wigmore Hall will welcome the return of live audiences on 17 May with a 25-concert re-opening festival culminating in a major celebration of the Hall's 120th Anniversary on the 31 May.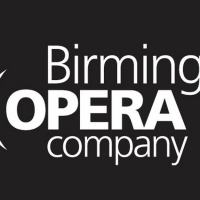 Birmingham Opera Company to Present Wagner's RhineGold Summer 2021
by Stephi Wild - Nov 9, 2020
Today Birmingham Opera Company has launched its next bold mission; Wagner's RhineGold with an international cast and local volunteer performers led by Artistic Director Graham Vick and newly appointed Music Director Alpesh Chauhan in August 2021. 
Gweneth Ann Rand Frequently Asked Questions
What is Gweneth Ann Rand next theatre project?
Gweneth Ann Rand's next show will be It's a Wonderful Life - English National Opera which opens on 11/25/2022 on West End.
How many Broadway shows has Gweneth Ann Rand been in?
Gweneth Ann Rand has not appeared on Broadway.
How many West End shows has Gweneth Ann Rand been in?
Gweneth Ann Rand has appeared on London's West End in 1 shows.
What was Gweneth Ann Rand's first West End show?
Gweneth Ann Rand's first West End show was It's a Wonderful Life - English National Opera which opened in 2022