Date of Death: August 18, 1929
Birth Place: ENGLAND
Latest News on Grant Stewart
Stage Credits
  [Broadway]
1928
Blount
  [Broadway]
1928
Count Albert
  [Broadway]
1928
Rev. Henry Luttrell
  [Broadway]
1928
His Grace the Archbishop
  [Broadway]
1925
Mr. Woodley
  [Broadway]
1925
M. Cortinat
  [Broadway]
1925
Doctor Blair
  [Broadway]
1924
Buffetaute
  [Broadway]
1924
John Clarendon
  [Broadway]
1923
Dr. Wetherell
  [Broadway]
1923
Newton Carlton
  [Broadway]
1921
William Temple
  [Broadway]
1921
Henry Willard
  [Broadway]
1920
Prof. Orlando Sperry
  [Broadway]
1918
Mrs. Coade
  [Broadway]
1918
Performer
  [Broadway]
1917
Performer
  [Broadway]
1917
Dr. Cosens
  [Broadway]
1915
Rev. T. B. Holden
  [Broadway]
1915
Performer
  [Broadway]
1914
Performer
  [Broadway]
1913
Performer
  [Broadway]
1912
Performer
  [Broadway]
1911
Mr. Hargen
  [Broadway]
1910
Performer
  [Broadway]
1909
Performer
  [Broadway]
1908
Performer
  [Broadway]
1907
Rev. James Bartlett
  [Broadway]
1906
Performer
  [Broadway]
1905
Performer
  [Broadway]
1904
Performer
  [Broadway]
1904
Rev. James Bartlett
  [Broadway]
1903
Rev. James Bartlett
  [Broadway]
Original Broadway Production, 1903
Alfred Jingle
  [Broadway]
1902
Performer
  [Broadway]
1900
Performer
  [Broadway]
1900
Performer
  [Broadway]
1900
Performer
  [Broadway]
1900
Performer
  [Broadway]
1899
Performer
  [Broadway]
1898
O'Dwyer
  [Broadway]
1895
David
Writing
Lyricist
Playwright
Playwright
Playwright
Playwright
Lyricist
Lyricist
Stage
Performances
  [Broadway]
1928
Blount
  [Broadway]
1928
Count Albert
  [Broadway]
1928
Rev. Henry Luttrell
  [Broadway]
1928
His Grace the Archbishop
  [Broadway]
1925
Mr. Woodley
  [Broadway]
1925
M. Cortinat
  [Broadway]
1925
Doctor Blair
  [Broadway]
1924
Buffetaute
  [Broadway]
1924
John Clarendon
  [Broadway]
1923
Dr. Wetherell
  [Broadway]
1923
Newton Carlton
  [Broadway]
1921
William Temple
  [Broadway]
1921
Henry Willard
  [Broadway]
1920
Prof. Orlando Sperry
  [Broadway]
1918
Mrs. Coade
  [Broadway]
1918
Performer
  [Broadway]
1917
Performer
  [Broadway]
1917
Dr. Cosens
  [Broadway]
1915
Rev. T. B. Holden
  [Broadway]
1915
Performer
  [Broadway]
1914
Performer
  [Broadway]
1913
Performer
  [Broadway]
1912
Performer
  [Broadway]
1911
Mr. Hargen
  [Broadway]
1910
Performer
  [Broadway]
1909
Performer
  [Broadway]
1908
Performer
  [Broadway]
1907
Rev. James Bartlett
  [Broadway]
1906
Performer
  [Broadway]
1905
Performer
  [Broadway]
1904
Performer
  [Broadway]
1904
Rev. James Bartlett
  [Broadway]
1903
Rev. James Bartlett
  [Broadway]
Original Broadway Production, 1903
Alfred Jingle
  [Broadway]
1902
Performer
  [Broadway]
1900
Performer
  [Broadway]
1900
Performer
  [Broadway]
1900
Performer
  [Broadway]
1900
Performer
  [Broadway]
1899
Performer
  [Broadway]
1898
O'Dwyer
  [Broadway]
1895
David
Writing
Lyricist
Playwright
Playwright
Playwright
Playwright
Lyricist
Lyricist
Grant Stewart News
The Django to Welcome Today's Premier Swing Band, 15+ Vocalists, and Hot Latin Tuesday Nights This Summer
by Chloe Rabinowitz - May 6, 2022
THE DJANGO will bring another month of stellar jazz by some of the field's heroes alongside young, emerging artists.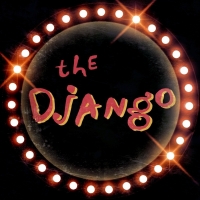 The Django Announces February Line-Up
by Chloe Rabinowitz - Dec 27, 2021
THE DJANGO, downtown Manhattan's premier jazz club, will continue to host today's jazz legends and rising stars. On February 3, The Django celebrates the fifth anniversary of the Brooklyn-based record label, La Reserve, with special performances by the label's artists.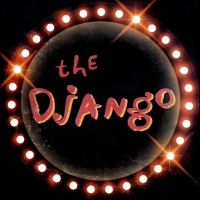 The Django Announces December Line-Up featuring Lonnie Smith Tributes, Duchess Holiday Show and More
by Chloe Rabinowitz - Nov 10, 2021
. Today's leading artists gather on The Django stage to celebrate NEA Jazz Master Dr. Lonnie Smith in special back-to-back tribute concerts 12/9. Two leading pianists make their Django debut: Benito Gonzalez 12/3 followed by Orrin Evans 12/8 leading his new Brazilian project "Terreno Comun".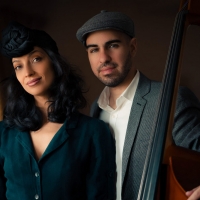 Mood Indigo Returns to Technopolis 20
by Stephi Wild - Oct 7, 2019
Mood Indigo are back at Technopolis 20, on Wednesday, 16th of October 2019, at 8pm, performing selected sultry classics from the Great American Songbook. After living in New York City for a year, Mood Indigo have enriched their story-telling in their music are looking forward to sharing their journey with you.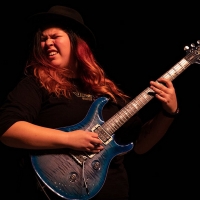 Competition Winners Announced At Multi-Genre International Guitar Festival
by A.A. Cristi - Aug 19, 2019
Hailing from 50 cities around the world, 15 of the next generation of guitar greats were announced as winners of the seventh annual international Wilson Center Guitar Festival (Guitar Festival) on Saturday, August 17, 2019.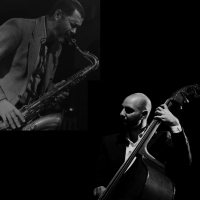 TWO HORN, TWO RHYTHM Comes to Technopolis 20
by Stephi Wild - Aug 11, 2019
Charis Ioannou's latest quartet line-up consists of two horns, a bass and drums. This chord-less line-up will present jazz standards from the American songbook, with the well-known musicians of the Cypriot jazz scene, Charis Ioannou (saxophones), Konstantinos Efraimidis (saxophone & clarinet), Greg Makamian (double bass) and Marios Spyrou (drums), at Technopolis 20 garden, on Thursday, 29th of August 2019, at 8:30pm.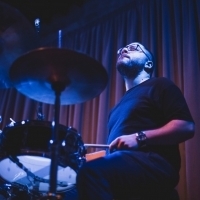 Marios Toumbas Quartet Comes to Technopolis 20
by Stephi Wild - Jul 19, 2019
Pianist Marios Toumbas and his quartet will perform at Technopolis 20 garden, romantic jazz songs from the Great American Songbook by Irving Berlin, George Gershwin, Cole Porter and others, on Sunday, 21st of July, at 8:30pm.

Slum Summer Debut New Single TRAMPOLINE From Upcoming Album
by Tori Hartshorn - Nov 28, 2018
Slum Summer is a San Diego based indie rock/pop band, formed in 2016 by two British and two American musicians. A special relationship: a special new band.

Chris Pasin to Play Ornettiquette Jazz Concert at Spring Street Gallery
by Stephi Wild - Apr 24, 2018
On April 26 Jazz at the Spring invites you on a sonic joyride with Ornettiquette a stellar band formed by trumpeter Chris Pasin to honor the music of Ornette Coleman, one of the most powerful and creative innovators in the history of jazz. During his career Ornette Coleman, who in 2007 won the Pulitzer Prize for his album "Sound Grammar," overturned the structure of be-bop. Be-bop is a style of jazz which uses the architecture of an underlying tune from the American Songbook as the structure for wide ranging improvised solos. Coleman's idea was to explore melody and do away with the idea of a fixed series of chords. He didn't do away with harmony, but rather created melodies with amazing harmonic implications as the platform for improvisation. Coleman broke through style and structure to seek sound.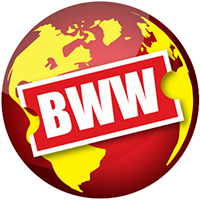 Spring is in the Air: Fantastic Food and Great… Vibes at Tartina
by Marina Kennedy - Apr 21, 2018
It's not an oxymoron. The Italian Jazz Brunch at Tartina is the coolest thing happening in the Upper West Side (1034 Amsterdam Avenue, corner 111th Street)! Starting on Sunday, April 22, from 12 to 3 pm, guests at Tartina will have an opportunity to indulge in scrumptious culinary offerings while enjoying the smooth sound of jazz guitarist Pasquale Grasso.
Grant Stewart Frequently Asked Questions
How many Broadway shows has Grant Stewart been in?
Grant Stewart has appeared on Broadway in 42 shows.
How many West End shows has Grant Stewart been in?
Grant Stewart has not appeared in the West End
How many shows has Grant Stewart written?
Grant Stewart has written 7 shows including A Royal Rogue (Lyricist), Mr. Pickwick (Lyricist), Mistakes Will Happen (Playwright), Caught in the Rain (Playwright), The Gay Hussars (Lyricist), A Little Water on the Side (Playwright), Arms and the Girl (Playwright).