Latest News on Graham Vick
Latest News on Graham Vick
Stage Credits
  [West End]
Original London Production, 2009
Ensemble [Replacement]
  [West End]
Original London Production, 2008
Performer (Swing)
  [West End]
Original London Production, 2005
Ensemble
 
Stage
Performances
  [West End]
Original London Production, 2009
Ensemble [Replacement]
  [West End]
Original London Production, 2008
Performer (Swing)
  [West End]
Original London Production, 2005
Ensemble
Graham Vick News
Keri-Lynn Wilson to Conduct a Met Revival of LADY MACBETH OF MTSENSK
by Chloe Rabinowitz - Sep 21, 2022
Maestro Keri-Lynn Wilson, following a triumphant tour leading the Ukrainian Freedom Orchestra last summer, makes her Metropolitan Opera debut conducting Shostakovich's Lady Macbeth of Mtsensk for six performances beginning September 29.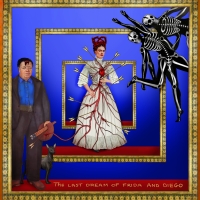 World Premiere Of EL √öLTIMO SUE√ĎO DE FRIDA Y DIEGO Opens San Diego Opera's Season In October
by A.A. Cristi - Aug 30, 2022
San Diego Opera will¬†present the world premiere of Gabriela Lena Frank's El √ļltimo sue√Īo de Frida y Diego (The Last Dream of Frida and Diego) on Saturday, October 29, 2022 at the San Diego Civic Theatre for four performances.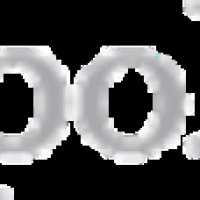 Svetlana Sozdateleva To Join Cast of Metropolitan Opera LADY MACBETH OF MTSENSK
by A.A. Cristi - Aug 30, 2022
Svetlana Sozdateleva will make her Met debut singing Katerina Ismailova in all performances of Shostakovich's Lady Macbeth of Mtsensk, replacing Eva-Maria Westbroek.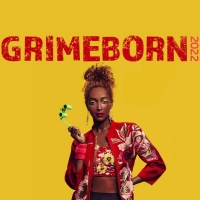 Full Cast and Creative Team Announced For Arcola Theatre's Double Bill of SIEGFRIED and G√ĖTTERD√ĄMMERUNG
by Stephi Wild - Jul 8, 2022
Arcola Theatre and Hackney Empire announced the full cast and creatives for the dramatic conclusion of Wagner's Ring Cycle, in Graham Vick's and Jonathan Dove's innovative reduction.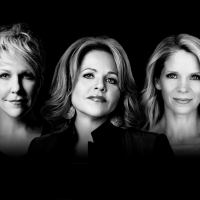 The Metropolitan Opera Announces 2022'Ä"23 Season, Featuring Ren√©e Fleming, Kelli O'Hara & More
by Chloe Rabinowitz - Feb 23, 2022
The Metropolitan Opera today announced its 2022'Äď23 season, which features seven new productions, the most in ten seasons. Opening Night is September 27 with the company premiere of Cherubini'Äôs¬†Medea, starring soprano¬†Sondra Radvanovsky¬†in the title role alongside tenor¬†Matthew¬†Polenzani¬†in¬†David McVicar'Äôs new staging, conducted by¬†Carlo Rizzi.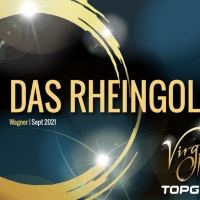 Virginia Opera Will Perform DAS RHEINGOLD at Topgolf Next Month
by Stephi Wild - Aug 31, 2021
The first installment of the iconic 'ÄúRing Cycle'ÄĚ 'ÄstDas Rheingold¬†includes all the magic and power of Wagner'Äôs larger-than-life vision, including gods, dwarves, and giants. This condensed version will be performed in under two hours while you enjoy the delicious bites and beverage offerings at Topgolf.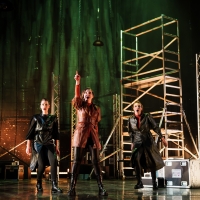 BWW Review: DIE WALK√úRE, Hackney Empire
by Gary Naylor - Aug 5, 2021
The Grimeborn Festival scales up for the second part of Wagner's Ring Cycle and gains in music what it loses in intimacy.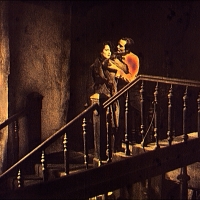 BWW Feature: ONLINE VIRTUAL OPERA TOUR at Home Computer Screens
by Maria Nockin - Jul 24, 2021
We board the Magic Opera Flying Carpet on Saturday morning, July 24, and go straight to the Bay Area for San Francisco Opera's production of Richard Strauss' Elektra.Soprano Christine Goerke stars in the title role. Director Keith Warner's production blurs the line between past and present, myth, and reality. Conductor Henrik Nánási debuts.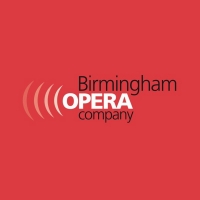 Opera Director Graham Vick Dies at 67 Due to Complications From COVID-19
by Stephi Wild - Jul 18, 2021
In 1987, he founded the Birmingham Opera Company. Vick's productions with Birmingham Opera included the first UK production of Othello to feature a black tenor in the title role in 2009, and the 2012 world premiere of Karlheinz Stockhausen's Mittwoch aus Licht.
BWW Feature: ONLINE VIRTUAL OPERA TOUR at Home Computer Screens
by Maria Nockin - Jul 3, 2021
In the video, Gallup/Na'nízhoozhí, Anthony Roth Costanzo and Davone Tines sing music by Matthew Aucoin written to poetry by Jake Skeets. Lowe and Skeets are both Navajo artists. Skeets, who grew up in Gallup, gives his hometown a leading role in his poetry. Lowe's film is an unflinching yet tender portrait of the city in 2021.
Graham Vick Frequently Asked Questions
How many Broadway shows has Graham Vick been in?
Graham Vick has not appeared on Broadway.
How many West End shows has Graham Vick been in?
Graham Vick has appeared on London's West End in 3 shows.
What was Graham Vick's first West End show?
Graham Vick's first West End show was The Far Pavilions which opened in 2005