Latest News on Gary Miller
Gary Miller News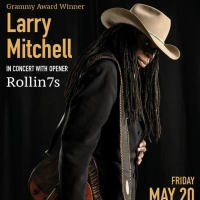 Grammy Winner Larry Mitchell Comes to The WYO Performing Arts and Education Center
by Marissa Tomeo - Apr 23, 2022
The WYO Performing Arts & Education Center welcomes Grammy Award Winner, Larry Mitchell to the WYO Stage Friday May 20 at 7:30pm.  The performance will open with local group the Rollin7s and Larry will be supported onstage by a few talented (and lucky) local performers.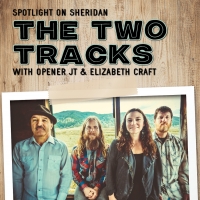 Winter Rodeo Starts With The Two Tracks at the WYO
by Stephi Wild - Jan 20, 2022
Julie Szewc and Dave Huebner met in the Bighorn Mountains of Wyoming with one central thing in common: a love of all kinds of music and a thirst for making it. Along with Fernando Serna (drums/percussion) and Taylor Phillips (bass), they have knit their passions into the musical family that is The Two Tracks. From their home in the postcard town of Sheridan, the band stirs western roots and wilderness philosophy into a stew of nourishing connection.
'Live from Laurel Canyon - Songs and Stories of American Folk Rock' Comes to the WYO Next Month
by Stephi Wild - Jan 19, 2022
The WYO welcomes 'Live from Laurel Canyon - Songs and Stories of American Folk Rock' to the stage Tuesday February 15 at 7:30pm.  "Live from Laurel Canyon" is a 90-minute retrospective of music and stories of some of the most influential artists who lived in Laurel Canyon between 1965 and 1975.
New Production Offers A Local Twist On The Holiday Tradition THE AKRON NUTCRACKER
by A.A. Cristi - Oct 28, 2021
The Dance Institute at The University of Akron will present the world premiere of The Akron Nutcracker in collaboration with Verb Ballets and the Akron Symphony on December 16 & 17, 2021 at E.J. Thomas Hall.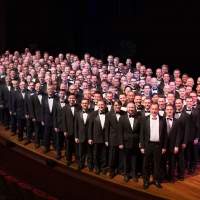 NYC Gay Men's Chorus to Honor Our Lady J and #BoysDanceToo Movement with Robbie Fairchild and Travis Wall
by Chloe Rabinowitz - Feb 5, 2020
The New York City Gay Men's Chorus (NYCGMC) and Youth Pride Chorus, today announced that HARMONY, the annual Valentine's Day fundraiser that supports NYCGMC and Youth Pride Chorus, will honor the legendary Our Lady J and the #BoysDanceToo movement with Robbie Fairchild, Sam Quinn, Travis Wall, Charlie Williams and Alex D. Wong. Entertainment at the February 14th event will feature four Broadway heartthrobs Henry Gottfried (Waitress), Adam Hyndman (Hadestown, Once on This Island), Devin Ilaw (Miss Saigon, Les Misérables), and Vishal Vaidya (Groundhog Day) at Current, Pier 59.
Dominic Cheli Opens WYO's 30th Season
by A.A. Cristi - Aug 30, 2019
Center Stage Sponsors: First Interstate Bank, Holiday Inn Sheridan Convention Center, Kennon and Sheridan Press / Sponsored by Sheridan Arts Council and Kerry Eblen with support from Mickey & Kathy McNickle and Susan & Gary Miller
Chad L. Coleman And Beau Garrett To Star In SAUGERTIES At Hudson Guild Theatre
by A.A. Cristi - Jul 29, 2019
Weird Sistersannounced today that they will present SAUGERTIES, a new play by Susan Eve Haarand directed by Abigail Zealey Bess. The production will star Chad L. Coleman who is best known for playing a?oeTyreesea?? in the Golden Globe nominated series The Walking Deadand as the reformed criminal a?oeDennis 'Cutty' Wisea??  the Emmy award nominated HBO drama series The Wireand Beau Garrett who recently starred as a?oeJessica Prestona?? in Season 1 of the ABC series The Good Doctor and currently can be seen as a?oePhoebea?? on Bravo's critically acclaimed series Girlfriends Guide to Divorce.Produced by Sharon Levy/Dovetail Productions, SAUGERTIESplays a limited engagement from August 18 through September 8, with the official press opening on Sunday, August 18 at 7:00 pm, at the Hudson Guild Theatre (6539 Santa Monica Blvd.) in Hollywood. Tickets are now on sale at OnStage411.com.

Trotta GLORIA To Be MidAmerica Productions' 100th New York Premiere
by A.A. Cristi - Feb 13, 2019
On Sunday, March 31 at 2 pm, composer Michael John Trotta will ascend the podium at New York's legendary Carnegie Hall to conduct his own music for the third time. As on the two previous occasions, the performance will be presented by MidAmerica Productions, as part of its 36th annual concert season, continuing its commitment to the music of living composers. This will be MidAmerica's 100th New York premiere.

Eden Espinosa To Perform At HARMONY, A Gala Benefiting New York City Gay Men's Chorus And Youth Pride Chorus
by Stephi Wild - Jan 18, 2018
Big Apple Performing Arts, the home of New York City Gay Men's Chorus and Youth Pride Chorus, has announced that Broadway powerhouse, Eden Espinosa, will perform live at their ninth annual HARMONY gala fundraiser on February 14 at Current, Pier 59. More than just a fundraiser, HARMONY is a celebration of the power of music to bring people together. What better day to celebrate than the Feast of St. Valentine to cozy up with someone special or find that perfect someone you've been hoping to spot? Think roses and champagne, romantic ballads and passionate love songs: love is love in all its many glorious guises. Complete with a special Sweetheart Table for Two offering for couples to celebrate their love while supporting the great work of NYCGMC and YPC.
LOVE AND INFORMATION Gets Twin Interpretations at Temple University
by BWW News Desk - Apr 14, 2017
Temple Theaters closes their 49th season with Caryl Churchill's experimental drama Love and Information, running April 19 -30 in the Randall Theater at Temple University. Twin interpretations, presented in rotating repertory, are directed by Liz Carlson and Noah Herman, who each provide their unique perspective on contemporary humanity.
Gary Miller Frequently Asked Questions
How many Broadway shows has Gary Miller been in?
Gary Miller has not appeared on Broadway.
How many West End shows has Gary Miller been in?
Gary Miller has appeared on London's West End in 1 shows.
What was Gary Miller's first West End show?
Gary Miller's first West End show was She Loves Me which opened in 1964