Latest News on Frank Boyd
Stage Credits
  [Off-Broadway]
Public Theater Production, 2012
George
  [Off-Broadway]
New York Theatre Workshop Production, 2011
Performer
  [Broadway]
1922
King's Messenger
  [Broadway]
1919
Congo
Frank Boyd News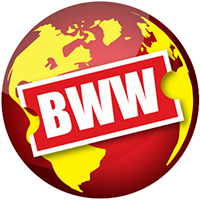 Ancram Opera House Presents Crystal Radio Sessions
by Stephi Wild - Jul 13, 2022
Ancram Opera House presents Crystal Radio Sessions Upstate, a reading series showcasing the poetry, fiction, personal essays and creative non-fiction of established and emerging writers from the Hudson Valley. The series is curated by Ashley Mayne.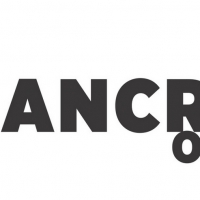 Ancram Opera House Announces Hybrid Virtual and In Person 2021 Summer Season
by Stephi Wild - May 19, 2021
Beginning in June and running through late August, programming will range from solo concerts to original commissioned plays to the storytelling series REAL PEOPLE REAL STORIES and the culminating theatre event of the summer, THE PLEIN AIR PLAYS, celebrating new performances in situ.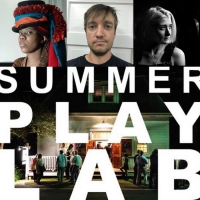 Ancram Opera House Announces SUMMER PLAY LAB Featuring Three New Works By Leading Theater Artists
by Stephi Wild - Aug 3, 2020
Three theater artists -- Heather Christian, Mariah Ayscue and Frank Boyd - will present streamed staged readings of new works-in-progress at the Ancram Opera House August 7-16.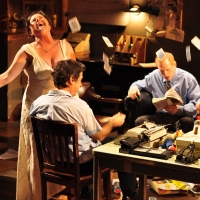 BWW Review: GATZ at Berkeley Rep Transforms the Great American Novel into a Singular Theatrical Experience
by Jim Munson - Feb 15, 2020
'In my younger and more vulnerable years my father gave me some advice that I've been turning over in my mind ever since. Whenever you feel like criticizing anyone, he told me, just remember that all the people in this world haven't had the advantages that you've had.' Thus famously begins both F. Scott Fitzgerald's novel 'The Great Gatsby' and its stage incarnation 'Gatz' in the Elevator Repair Service (ERS) production currently running at Berkeley Repertory Theatre. Wait, you mean Fitzgerald was addressing the notion of privilege way back in 1925? Yes, indeedy! In fact, so much of his novel resonates so deeply with our current state that it's a perfect time to revisit this classic. Which is exactly and literally what ERS is doing here. The text of 'Gatz' consists of every word in the novel and nothing more. So, yes, that means you're in for roughly six hours (plus 2 intermissions and a welcome dinner break) of Fitzgeraldian theatrical experience. If those last two sentences intrigue you at all, I highly recommend you take the ride.
IS THIS A ROOM Will Add a Performance to the Final Week of its Engagement at The Vineyard Theatre
by Chloe Rabinowitz - Jan 7, 2020
Vineyard Theatre Artistic Directors Douglas Aibel and Sarah Stern have announced that Is This A Room will add a performance to the final week of its encore engagement at the Vineyard Theatre (108 East 15th Street).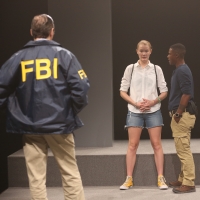 IS THIS A ROOM Will Return to The Vineyard Theatre For Encore Engagement
by Chloe Rabinowitz - Dec 6, 2019
Vineyard Theatre Artistic Directors Douglas Aibel and Sarah Stern have announced that Is This A Room - selected by The New York Times' Ben Brantley and Jesse Green for their respective Best Theatre of 2019 lists - will return to The Vineyard Theatre (108 East 15th Street) for an encore engagement from December 20 - January 19.
The TEAM's 15th Anniversary Gala to Feature Andre de Shields, Diana Oh and More
by Julie Musbach - Oct 24, 2019
The TEAM the award-winning Brooklyn theatre ensemble, announced today that its 15th Anniversary Gala will take place on Monday, November 4, 2019 at 6:30pm at The Green Building (452 Union Street, Brooklyn). The TEAM's 15th Anniversary Gala will include drinks, dinner, auctions and performances rooted in previous and upcoming TEAM works.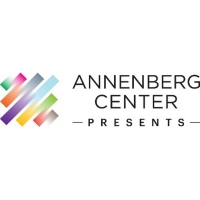 Annenberg Center Opens 19-20 Season With FringeArts Co-Presentation
by Julie Musbach - Aug 29, 2019
The Annenberg Center for the Performing Arts, at the University of Pennsylvania, opens its 2019-20 season September 13-15 with the Philadelphia premiere of Tina Satter/Half Straddle's production of Is This A Room: Reality Winner Verbatim Transcription, a co-presentation with FringeArts as part of the 2019 Philadelphia Fringe Festival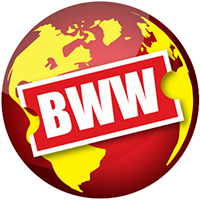 Lumberyard Announces Summer Season
by Stephi Wild - May 9, 2019
LUMBERYARD Center for Film and Performing Arts's summer 2019 season will bring some of New York City's most exciting artists to the organization's state-of-the-art Hudson Valley facility, built just 101 miles from Manhattan to provide a crucial lifeline for the performing arts ecosystem. New American work and the institutions built to present it in NYC are more technologically advanced than ever before; however, there is a critical gap in the system, as artists can no longer transition from studio to theater with only a few days of technical rehearsal, and NYC presenters can't afford to close their doors for extended technical rehearsals.
Elevator Repair Service Presents GATZ At NYU Skirball
by BWW News Desk - Jan 23, 2019
NYU Skirball will present Elevator Repair Service's multi award-winning play, Gatz, the critically lauded performance of F. Scott Fitzgerald's "The Great Gatsby," for eight performances, January 23 - February 3 at NYU Skirball. Gatz will be presented as a marathon eight-hour event, including two intermissions and a dinner break.
Frank Boyd Frequently Asked Questions
How many Broadway shows has Frank Boyd been in?
Frank Boyd has appeared on Broadway in 2 shows.
How many West End shows has Frank Boyd been in?
Frank Boyd has not appeared in the West End