Latest News on Florence Unger
Florence Unger News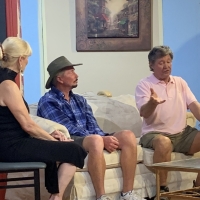 Arts Center Theatre to Present THE ODD COUPLE With a Female Twist
by Chloe Rabinowitz - Nov 23, 2022
Arts Center Theatre is following up the successful production of Jeff Daniels Apartment 3A with Neil Simon's The Odd Couple. However, this production will add a female twist to the classic version featuring Oscar and Felix. In 1985, Neil Simon revised The Odd Couple for a female cast and the play opened on Broadway that same year.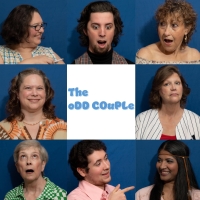 Review: THE ODD COUPLE-THE FEMALE VERSION at Little Theatre Of Mechanicsburg
by Rich Mehrenberg - Sep 6, 2022
What did our critic think of THE ODD COUPLE-THE FEMALE VERSION at Little Theatre Of Mechanicsburg? Little Theatre of Mechanicsburg puts a new spin on an old favorite with their recent production of The Odd Couple-The Female Version. The classic comedy by Neil Simon, tells the story of bickering roommates, lifelong friendships, and second chances. Nancy Meister stars as the messy and carefree Oliver Madison-a woman long on sports knowledge and short on patience. Andrea Stephenson plays the uptight, fussbudget, Felicia Unger.
Sunriver Stars Community Theater Presents THE ODD COUPLE
by Stephi Wild - Mar 7, 2022
Sunriver Stars Community Theater enters its 10th anniversary season with the opening of Neil Simon's revision of his hugely successful comedy, "The Odd Couple," directed by local veteran actor and director, Ron Pugh.
Sioux Empire Community Theatre Announces Auditions for THE ODD COUPLE
by Chloe Rabinowitz - Dec 28, 2020
Sioux Empire Community Theatre has announced auditions for their female version of The ODD COUPLE! Auditions will take place January 4th and 5th, 2021 at 7pm.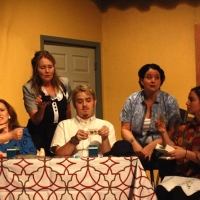 BWW Review: THE ODD COUPLE (FEMALE VERSION) at Monticello Opera House
by Paula Kiger - Jun 23, 2020
A pandemic may be an odd time to debut a play, but that's what The Perkins Players did. Their first play -- a comedy partially about the tensions that arise when two very different people live in close proximity to each other -- was performed in front of audience members who had very likely spent a significant part of the past few months being forced to live in close quarters with other humans (except for anyone who lives by themselves). Would that make audience members relate or yearn for an escape about anything except being trapped together in one apartment?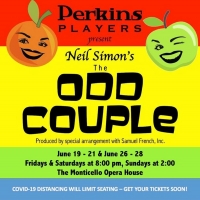 Monticello Opera House Will Re-Open With All-Female THE ODD COUPLE
by Stephi Wild - Jun 19, 2020
Monticello Opera House is presenting a female version of The Odd Couple, June 19-28, 2020 in the upstairs Historic Theater.
Amanda Bearse & Teresa Ganzel Are THE ODD COUPLE At Judson Theatre Company
by A.A. Cristi - Jan 23, 2020
a??a??a??a??a??a??a??Judson Theatre Company (Daniel Haley, Artistic Director and Morgan Sills, Executive Producer) has announced that Amanda Bearse will play Olive Madison and Teresa Ganzel will play Florence Unger in their March production of Neil Simon's The Odd Couple (Female Version). Performances begin Thursday, March 26 and run through Sunday, March 29, 2020 at Owens Auditorium at the newly renovated Bradshaw Performing Arts Center (3395 Airport Road, Pinehurst, NC 28374).
The Everyman Announces Summer Show THE ODD COUPLE
by Julie Musbach - Jul 8, 2019
The Everyman's production of  Neil Simon's The Odd Couple opens for a Summer Season on Tuesday next, July 16th and continues until Saturday August, 17th , excluding Sunday and Mondays. This is one of Simon's best loved plays and it's so good he wrote it three times: a version for two men, and version for a man and a woman and this version, which is for two women, so let the Everyman introduce you to Florence and Olive.
THE ODD COUPLE Playing at Fishback Studio Theatre - SDSU Performing Arts Center 3/7 - 3/10
by BWW News Desk - Mar 7, 2019
A female version of Neil Simon's THE ODD COUPLE is coming to Sioux Falls from March 7th to 10th, 2019.

BWW Review: Emily Belvo & Jonelle Meyer Are Perfect in Hat Trick Theatre's Imperfect Production of Neil Simon's THE ODD COUPLE FEMALE VERSION
by Peter Nason - Feb 17, 2019
With Belvo and Meyer leading the way, this is as funny an ODD COUPLE as you will likely see.
Florence Unger Videos
STAGE TUBE: Barbara Eden to Host BALLROOM WITH A TWIST, 1/19-1/24
by BroadwayWorld TV - Dec 12, 2009
Who better to offer audiences a magical evening of entertainment than Barbara Eden, who will host the highly anticipated production of Ballroom with a Twist. A brilliant new dance production that rings in the New Year at the DuPont Theatre January 19-24, 2010.