Erin Baltsar News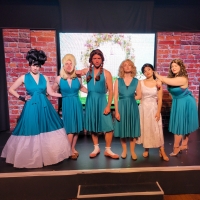 Feature: Bridesmaids: The Unauthorized Movie Musical Parody of cult classic debuts in Las Vegas at The Orleans.
by Debbie Hall - Sep 28, 2022
Bridesmaids: The Unauthorized Movie Musical Parody, based on the 2011 hit movie Bridesmaids, debuted at The Venue inside The Orleans Hotel & Casino to rousing laughter and applause.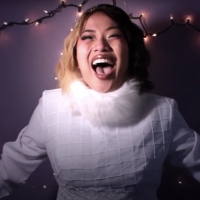 Jenelle Catherina Has Her Theatre Community to Thank for Believing in Her Talents - Next on Stage
by Taylor Brethauer-Hamling - Nov 6, 2020
Contestant Jenelle Catherina shares more about her charity, what hobbies she's been keeping up with in quarantine, and how moving Allegiance was on Broadway!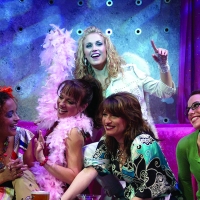 BWW Review: A Great Girls Night Was Had By All at Jaeb Theatre At Straz Center For The Performing Arts
by Deborah Bostock-Kelley - Jan 19, 2020
Last night was girl's night at Jaeb Theater. A couple hundred ladies (and a few of their poor ill-prepared boyfriends and husbands) and I shared in the engagement party of Sharon's daughter Candy Rose. Though we never actually met Candy Rose, like a real ladies' night, there was booze, dancing, karaoke and a walk down memory lane.

BWW Feature: FRIENDS! THE MUSICAL PARODY at The D Las Vegas
by Debbie Hall - Oct 11, 2018
The television show Friends remains a perennial favorite beginning from its first broadcast in the 1990s to its rebroadcast on various streaming services, TBS and Paramount Network. FRIENDS! The Musical Parody, the live comedic production, brings the beloved show to a new audience with its debut at the D Las Vegas on Oct. 26.
Matt DeAngelis, Desi Oakley and More Set for LIGHT UP THE NIGHT, 11/27
by Kelsey Denette - Nov 25, 2012
Singers hope to bring smiles to the faces of the patients at Morgan Stanley Children's Hospital in New York City during their biggest annual event of the year. "Light Up the Night," a Christmas concert, will take place on Tuesday, November 27th at 4:30 p.m. during the hospital's annual tree lighting celebration.