Diego Rey News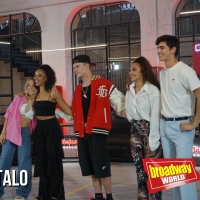 UPA NEXT presenta su reparto en una Reveal Party
by Juan-Jose Gonzalez - Jul 14, 2022
Marc Soler, Monica Maranillo y Quique González encabezan el reparto de la nueva ficción que sigue la estela de UN PASO ADELANTE.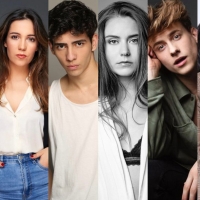 9 jóvenes artistas a los que seguir la pista
by Juan-Jose Gonzalez - Jul 8, 2022
La nueva generación de artistas que trabajan en Teatro Musical viene pisando fuerte. ¡Aquí van 9 nombres a tener en cuenta!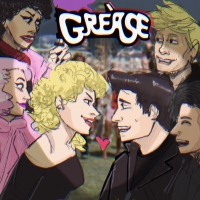 ART ON STAGE: GREASE
by Angeles Diaz - Dec 31, 2021
Después de su estreno en el Teatro Nuevo Alcalá este último mes de octubre, la producción dirigida por David Serrano llega a ART ON STAGE, un espacio creado por Zebra (@pantalonesdezebra) para recordar la importancia de ciertas producciones gracias al dibujo. GREASE es un musical con libreto, música y letras de Jim Jacobs y Warren Casey. El título es una alusión directa a los subcultura de los greasers, un movimiento juvenil de clase trabajadora que surgió en Estados Unidos durante la década de los 50.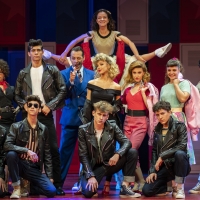 BWW TV: Los mejores momentos de la nueva producción de GREASE en Madrid
by Angeles Diaz - Sep 29, 2021
GREASE ha llegado al Nuevo Teatro Alcalá de Madrid. Se trata de una edición especial por el 50º aniversario del musical en el que por primera vez en España, los protagonistas tienen las edades reales de los personajes. En este video podemos ver algunos de los momentos más importantes a destacar de la obra de canciones como Grease lightnin´ o Grease (Grease).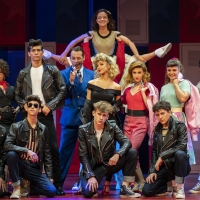 PHOTO FLASH: GREASE llega al Nuevo Teatro Alcalá
by Ainhoa Hornero - Sep 29, 2021
El musical ya ha comenzado sus funciones en Madrid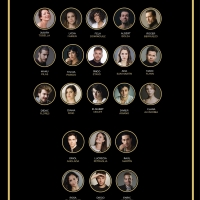 21 Spanish Musical Theatre Artists Join Together To Pay Homage To The Shows On The Playbill This Season
by A.A. Cristi - Apr 21, 2020
21 artists from the Spanish musical theatre world join together to pay homage to the shows on the playbill this season on the stages of Madrid and Barcelona.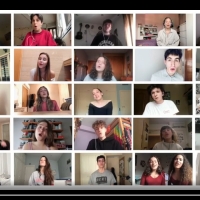 Jóvenes artistas interpretan 'Tiempos de Amor' de RENT
by Juan-Jose Gonzalez - Apr 21, 2020
Actores y cantantes de entre 16 y 30 años de musicales como BILLY ELLIOT, GREASE, ANASTASIA o DIRTY DANCING han grabado la versión en castellano del clásico de Jonathan Larson.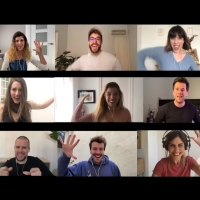 STAGE TUBE: VIDEOCONFINADOS 2020 rinde homenaje al Teatro Musical en España
by Jose German Martinez Paneque - Apr 20, 2020
21 artistas de Teatro Musical de nuestro país se han unido para rendir homenaje a las producciones que lamentablemente se han paralizado por culpa de la crisis sanitaria que estamos viviendo.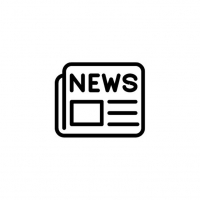 BILLY ELLIOT bate récord en los PREMIOS BROADWAYWORLD
by Juan-Jose Gonzalez - Aug 27, 2018
BILLY ELLIOT EL MUSICAL se alza como el gran triunfador de esta Edicion con 12 Premios incluyendo el de Mejor Musical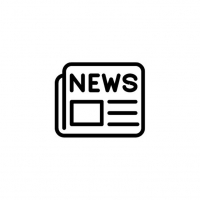 Segunda ronda de votaciones de los Premios BroadwayWorld 2018
by Jose German Martinez Paneque - Aug 1, 2018
Comienza la segunda ronda de votaciones de los Premios del Publico BroadwayWorld Spain 2018. Entre el 1 y el X de podra participarse en la segunda ronda de votaciones, en la que todos los lectores de BroadwayWorld Spain podran votar a sus favoritos de entre los finalistas de la primera ronda.