Latest News on Dennis Nahat
Stage Credits
  [Broadway]
Original Broadway Production, 1966
Ensemble [Replacement]
Young Spanish Man [Replacement]
Productions
[Broadway, 1974]
Choreographer
[West End, 1973]
Choreographer
[Broadway, 1971]
Choreographer
Stage
Performances
  [Broadway]
Original Broadway Production, 1966
Ensemble [Replacement]
Young Spanish Man [Replacement]
Productions
[Broadway, 1974]
Choreographer
[West End, 1973]
Choreographer
[Broadway, 1971]
Choreographer
Dennis Nahat News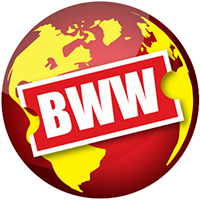 Ginger Thatcher Will Be on the Faculty of Ballet Arts, Inc.'s Summer Intensive
by Stephi Wild - May 6, 2022
GINGER THATCHER will be on the faculty of Ballet Arts, Inc.'s Summer Intensive which will be taking place from June 13-17, 2022 in Jackson, Tennessee. Ms. Thatcher will be teaching musical theater, jazz, and modern dance classes for the participants in this year's Summer Intensive.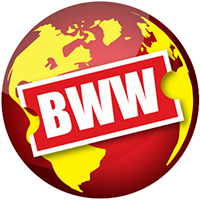 Opera San Jose Announces Free Live Stream Of Mozart April 18-May 18
by A.A. Cristi - Apr 6, 2020
While it will not be opening The Magic Flute in April due to COVID-19 restrictions, Opera San José has announced something all opera patrons can enjoy at home instead: the FREE live stream viewing of its breathtaking 2011 production of Mozart's first dramatic masterpiece, the rarely produced Idomeneo: ré di Creta.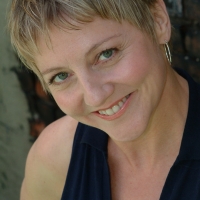 Ginger Thatcher and Violeta Angelova Will Be Guest Teachers at The Goh Ballet Academy
by Stephi Wild - Feb 10, 2020
GINGER THATCHER, former principal dancer of the Cleveland Ballet, will be a guest teacher from March 23-27, 2020, and VIOLETA ANGELOVA, former principal dancer of the Suzanne Farrell Ballet, will be a guest teacher from July 20-August 1, 2020 at the Goh Ballet Academy. Ms. Thatcher will be a guest teacher for the New a?" Spring Performance Workshop, and Ms. Angelova will be a member of the faculty for the International Summer Intensive.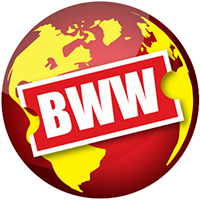 Verb Ballets Celebrates Female Choreographers
by Stephi Wild - Dec 20, 2019
Verb Ballets, Northeast Ohio's premiere contemporary ballet company, presents an evening performance titled 4X4: Four Works by Female Choreographers on February 8, 2020 at the Breen Center for the Performing Arts. This performance features the works of four female choreographers, each bringing their distinctive style to this diverse repertory program. It includes a company premiere by sought-after dancemaker Stephanie Martinez titled Wandering On, a classical variation favorite by Agrippa Vaganova, a new work by company dancer Kate Webb, and the return of Mendelssohn Italian Symphony by Kay Eichman.
Verb Ballets Commissions Two New Ballets
by Julie Musbach - Oct 22, 2018
Verb Ballets has commissioned two new ballet by Cleveland choreographers Kay Eichman and Richard Dickinson. The public is invited on October 26, 2018 for Live @ Noon an exclusive working rehearsal with the choreographers. This unique opportunity will provide insight into the work of creating a new ballet and the choreographers process. Pack a lunch to enjoy during the rehearsal followed by dessert to be provided.  
Ballet Hispánico School Of Dance Announces Fall 2018 Adult Dance & Fitness Classes
by A.A. Cristi - Oct 4, 2018
The Ballet Hispanico School of Dance offers adult dance and fitness classes that will keep you moving, fit, and energized. Classes are open to dancers of all levels ages 16 and up (no previous dance experience required). Cost: $20 drop-in class, $90 for 5-class card, $170 for a 10-class card. For more information, visit https://www.ballethispanico.org/classes/adult.
BWW Review: LES SYLPHIDES at Cleveland Ballet
by Roy Berko - Oct 18, 2017
The 'new' Cleveland Ballet, under the artistic leadership of Puerto Rico-born Gladisa Guadalupe, a former member of the 'old' Cleveland Ballet, the Dennis Nahat-led company which left CLE for San Jose, California, has been officially named the Resident Ballet Company of Playhouse Square.
BWW Review: DANCE THEATRE OF HARLEM, CLEVELAND BALLET, GROUNDWORKS at Ohio Theatre
by Roy Berko - Jan 26, 2017
Founded in 1969, the Dance Theatre of Harlem, which is housed in the Harlem section of New York City, was the first black professional classical ballet company. Since that time, as was evidenced in their recent Cleveland concerts, the organization has extended its purpose to being racially diverse and performing an eclectic repertoire that stresses empowerment through dance.
BWW Review: Cleveland Orchestra Sublime, THE NUTCRACKER Uninspired
by Roy Berko - Dec 2, 2016
When the Cleveland Ballet left this area for San Jose, California, in 2000, it is rumored that the organization was over one-million dollars in debt. Lots of fingers were pointed as to why the deficit existed, but one thing is for sure, there will always be, it the minds of those who saw it, one lasting legacy of Dennis Nahat and his reign as the company's Artistic Director. From its 1979 debut, when it sold out every night of its two-week run, until its escape to the west coast, Nahat's THE NUTCRACKER reigned supreme.
The Joffrey Ballet Announces Major Leadership Reorganization for Joffrey Academy of Dance
by A.A. Cristi - Oct 3, 2016
The Joffrey Ballet is pleased to announce a major leadership reorganization for the Joffrey Academy of Dance featuring a new team comprised of respected dance industry veteran Raymond Rodriguez as Head of Studio Company and Trainee Program, effective late October, and Joffrey Ballet's Karin Ellis-Wentz as Head of Pre-Professional Programs, effective immediately. Both of these newly created director-level positions will report to Karine Provost, who will serve in a newly elevated role as Academy Director. Additionally, Joffrey Ballet's Artistic Director Ashley Wheater will now serve as Artistic Director of both the Academy and the Company - assuming creative leadership across the organization. 
Dennis Nahat Frequently Asked Questions
How many Broadway shows has Dennis Nahat been in?
Dennis Nahat has appeared on Broadway in 1 shows.
How many West End shows has Dennis Nahat been in?
Dennis Nahat has not appeared in the West End