Latest News on David Kwiat
David Kwiat News
TWELVE ANGRY MEN Extended Through December 29 At Palm Beach Dramaworks
by A.A. Cristi - Dec 15, 2022
On the strength of rave reviews and nightly standing ovations, Palm Beach Dramaworks is extending the run of Reginald Rose's classic Twelve Angry Men. Three performances have been added, with the possibility of more.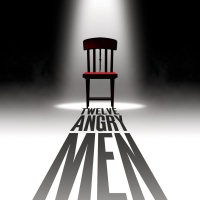 TWELVE ANGRY MEN Opens At Palm Beach Dramaworks On December 9
by A.A. Cristi - Nov 22, 2022
The strengths and flaws of the American jury system are laid bare – as are the prejudices and social attitudes of those standing in judgment – in Reginald Rose's classic Twelve Angry Men, which opens at Palm Beach Dramaworks on December 9 (8pm). Performances continue through December 24, with specially priced previews on December 7 and 8 (7:30pm). J. Barry Lewis directs.  
The Carbonell Awards Announces 2022 Winners of George Abbott Award and Six Special Awards
by Chloe Rabinowitz - Sep 7, 2022
The Carbonell Awards, South Florida's Theater & Arts Honors, HAS announced the recipients of the prestigious George Abbott Award and six Special Awards.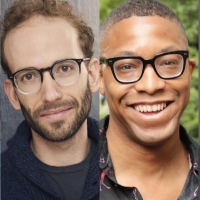 ZOETIC STAGE Announces Casts & Creative Teams for THE FINSTROM FESTIVAL OF NEW WORK
by Stephi Wild - May 12, 2022
The casts and creative teams have been assembled for Zoetic Stage's second annual Finstrom Festival of New Work which will be co-presented with and hosted at the Adrienne Arsht Center in Miami, live and in person in the Peacock Foundation Studio. The readings are free and open to the public.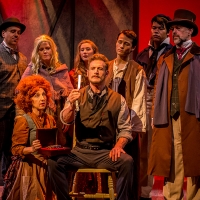 SWEENEY TODD, GRINDR MOM, and More Win Carbonell Awards in First Virtual Ceremony
by A.A. Cristi - Aug 3, 2020
The Carbonell Awards, South Florida's Theatre & Arts Honors, held its 44th awards ceremony-the first virtual one in its history-on August 3.
Carbonell Awards Announces This Year's Nominations
by Stephi Wild - Jan 28, 2020
Palm Beach Dramaworks, the West Palm Beach theater which won the most Carbonell Awards of any theater in 2018, is now the most-nominated theater for 2019.
Palm Beach Dramaworks Presents A World Premiere Production ORDINARY AMERICANS
by A.A. Cristi - Nov 4, 2019
When television was in its infancy, few actors were as beloved as Gertrude Berg and few shows were as popular as The Goldbergs, the gentle comedy that she created, starred in, wrote, and produced. The program began on radio in 1929, and 20 years later became one of TV's earliest sitcoms. For her portrayal of Molly Goldberg, the matriarch of a Jewish family living in the Bronx, Berg was the first recipient of an Emmy Award for Best Actress.  
Photo Flash: Winners Announced for the 42nd Annual Carbonell Awards
by Stephi Wild - Apr 3, 2018
Kings of Harlem, an exuberant play about an African-American basketball team in the 1930s and Sunday in the Park with George, Stephen Sondheim's intricate musical about painter George Seurat, took their respective places in South Florida theatrical history as Best Play and Best Musical on Monday, April 2, when the winners of the 42nd annual Carbonell Awards were announced. The ceremony was held at Broward Center for the Performing Arts in Fort Lauderdale.
BWW Review: IF I FORGET at GableStage
by Roger Martin - Feb 20, 2018
Think you can sit through two hours and fifteen minutes of greed, regret, scorn, defeat, sex, and the Holocaust without sighing and squirming in your seat? Shake your head no if you must, but you're wrong. And Joseph Adler, producing artistic director at GableStage, is right here to prove you're wrong with his mighty production of IF I FORGET...or Family Woes 'R' Us.

Nominations for the 42nd Annual Carbonell Awards Have Been Announced
by Stephi Wild - Jan 10, 2018
For the first time in the awards history, the nomination are being announced live simultaneously by The Morning Lounge with Jill and Rich on Legends Radio100.3FM along with the Carbonell Awards FacebookLive simulcast from 6am-10am today.