Latest News on David Kramer
Stage Credits
Productions
[London Fringe, 2003]
Director
[Broadway, 1999]
Producer
Choreographer
Director
Writing
Bookwriter/Lyricist
Bookwriter
Lyricist
Stage
Productions
[London Fringe, 2003]
Director
[Broadway, 1999]
Producer
Choreographer
Director
Writing
Bookwriter/Lyricist
Bookwriter
Lyricist
David Kramer News
THE UNLIKELY SECRET AGENT to be Presented at Artscape Women Humanity Arts Festival in August
by Chloe Rabinowitz - Jul 14, 2022
The  Fleur du Cap Theatre Award-winning and multiple-nominated production THE UNLIKELY SECRET AGENT will be performed from 4 to 9 August at the Artscape Women Humanity Arts Festival.
BWW Review: THE HANDMAID'S TALE, English National Opera
by Franco Milazzo - Apr 11, 2022
Poul Ruder's 1998 operatic take on The Handmaid's Tale takes flight once again at the English National Opera featuring a new production and the West End debut of Camille Cottin (Killing Eve, Call My Agent).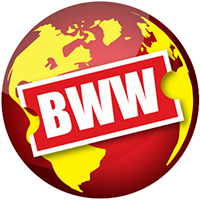 Dance Of The La Gumas Celebrates Heritage This Freedom Month
by Stephi Wild - Apr 1, 2022
Apartheid carved a hole in the heart of South African literature. Alex La Guma strides into that gap with the force of a Colossus. But who was this literary genius who was hounded, tortured and driven from his home country; who won countless awards all over the world, and who lies buried in the Heroes Acre of a Cuban cemetery having died in Havana while being the ANC's chief representative for Cuba and the Caribbean?
Inaugural Cape Town Music Festival Set to Open Next Week
by Chloe Rabinowitz - Dec 6, 2021
A brand new local music festival, Unity On The Square will aim to promote a sense of unity, hope, and love this holiday season, when it takes centre stage in The Mother City next week.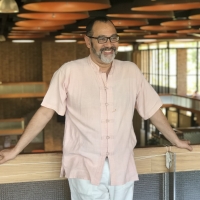 BWW Interview: Q&A with Fahiem Stellenboom of the Baxter Theatre Centre
by Lindsay Kruger - May 26, 2020
A friendly face you're used to seeing making the rounds at opening nights, Fahiem Stellenboom has been hard at work over the past 2 months behind the scenes at The Baxter. He chats to BroadwayWorld about the impact of lockdown on Cape Town's iconic theatre.
Lynelle Kenned Will Perform Live Accompanied By Stefan Lombard On Piano
by Stephi Wild - May 21, 2020
On Sunday May 24 at 5pm, singer Lynelle Kenned, accompanied by Stefan Lombard on piano, will perform live in a one hour concert.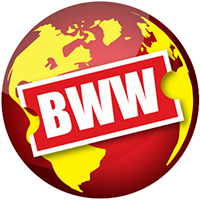 Baxter Theatre Centre Closed Until The End Of April 2020
by Stephi Wild - Mar 16, 2020
The Baxter Theatre Centre has made the decision to cancel all performances at the theatre, with immediate effect, until the end of April 2020.
David Kramer Frequently Asked Questions
How many shows has David Kramer written?
David Kramer has written 1 shows including Kat and the Kings (Bookwriter/Lyricist).