Latest News on Dani Goldstein
Stage Credits
  [US Tour]
US Revival Tour, 2019
Jennyanydots [Replacement]
Dani Goldstein News
New York City Opera to Present Weill & Brecht's THE SEVEN DEADLY SINS & MAHOGONNY SONGSPIEL
by Chloe Rabinowitz - Mar 18, 2022
New York City Opera will present Kurt Weill and Bertolt Brecht's thrilling double bill, The Seven Deadly Sins & Mahagonny Songspiel, for the first time ever told as one story, a tragic fable for today.
The Garden of The Finzi-Continis
by - Jan 31, 2022
Special Offer - The Garden of The Finzi-Continis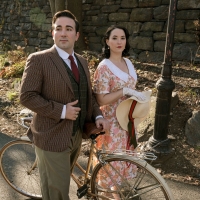 New Dates Announced For World Premiere Of THE GARDEN OF THE FINZI-CONTINIS
by Chloe Rabinowitz - Jan 10, 2022
Now opening January 27, New York City Opera will produce its latest world premiere of a new American opera, Ricky Ian Gordon's THE GARDEN OF THE FINZI-CONTINIS, a co-production with the National Yiddish Theatre Folksbiene.
BWW Review: Broadway Across Canada's Touring Production of CATS Proves Its Enduring Appeal
by Courtney Castelino - Mar 11, 2020
The touring production of CATS has changed in the more than fifteen years since I first saw it, but all of the elements that make the Andrew Lloyd Webber show a classic remain intact. The set is fairly simple: a junkyard where the cats congregate to celebrate the annual Jellicle Ball, when Old Deuteronomy (Adam Richardson) will choose which cat goes to the Heaviside Layer to be reborn. There are many contenders for the coveted position. We have Jennyanydots (Dani Goldstein), the seemingly lazy Gumbie cat who sleeps all day but works hard all night, demonstrated in a wonderful tap dancing sequence replete with a roaring twenties style flapper outfit. Then, there is the Rum Tum Tugger (McGee Maddox), the narcissistic, spoiled cat with the sexy swagger, who is a favourite of the lady-cats. Grizabella (Donna Vivino), the once glamourous cat, now past her prime and ostracized by the others. Gus, the Theatre Cat (Timothy Gulan), when aided by a toothful of gin, regales the audience with stories of his career on the stage, when he acted alongside theatre greats and once even 'understudied Dick Whittington's cat'. The Magical Mister Mistoffelees (PJ DiGaetano), shows off his impressive tricks and manages to conjure Old Deuteronomy, who was been kidnapped by Macavity (Brayden Newby), the nefarious 'Napoleon of crime'. Okay, so the plot is, perhaps, a little odd and the story may be disjointed. This is only natural, considering that the musical is based on a collection of whimsical poems written by T.S. Elliot for children. I think the reason CATS remains so popular after nearly forty years is because of the level of detail given to each character, from the costumes and make-up to each cat's story as they are introduced one by one, song by song, to the audience. Even the chorus cats have their own personalities. There is truly something for everyone in this show.
BWW Review: CATS at Shubert Theatre
by Sean Fallon - Mar 6, 2020
While I have heard wonderful things about the musical CATS and about the Shubert Theatre in New Haven, CT, I had never experienced either until March 5, 2020, when both far exceeded my expectations when I saw this musical masterpiece phenomenally performed by an extraordinary cast, to a packed audience representing numerous demographics, leaving us all united with an amazing memory of such an incredible theatrical experience!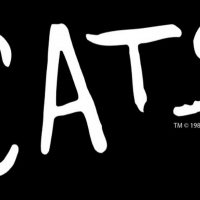 CATS Comes to The Fabulous Fox Theatre This April
by A.A. Cristi - Feb 24, 2020
Producers announced casting for the North American tour of the first ever Broadway revival of CATS. The multi-year tour launched at Providence Performing Arts Center on January 22, 2019 and will play 40+ cities during its multi-year tour, including the Fabulous Fox Theatre from April 7-19.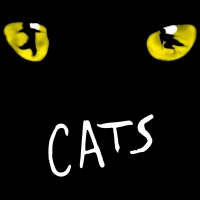 BWW Review: CATS Lets the Memory Live Again in Jackson
by Juliana Asbill - Feb 17, 2020
"Are you blind when you're born? Can you see in the dark?" According to iconic lyrics by Richard Stilgoe for one of Andrew Lloyd Webber's hit shows, Jellicles are and Jellicle do! The national tour of the megamusical phenomenon, Cats, stopped at Thalia Mara Hall in Jackson, Mississippi as a part of the Broadway in Jackson series presented by Trustmark on February 13th and 14th to show audience members exactly what the lives of Jellicle cats look like, specifically on the night of the all-important Jellicle Ball.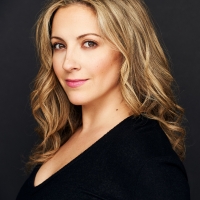 Adam Vanek, McGee Maddox and More to Star in CATS National Tour Alongside Donna Vivino; New Casting Announced
by Chloe Rabinowitz - Jan 22, 2020
The Jellicle Cats include Adam Vanek as 'Alonzo,' McGee Maddox as 'Bill Bailey/Rum Tum Tugger,' Elyse Collier as 'Bombalurina,' Jordan Betscher as 'Cassandra,' Maurice Dawkins as 'Coricopat,' Alexa Racioppi as 'Demeter,' Donna Vivino as 'Grizabella,' Annemarie Rosano as 'Jellylorum,' Dani Goldstein as 'Jennyanydots,' PJ DiGaetano as 'Mistoffelees,' Ben Sears as 'Mungojerrie,' Zachary S. Berger as 'Munkustrap,' Timothy Gulan as 'Peter/Bustopher Jones/Asparagus,' Brayden Newby as 'Plato/Macavity,' Brett Michael Lockley as 'Pouncival,' Adriana Negron as 'Rumpleteazer,' Nevada Riley as 'Sillabub,' Giovanni DiGabriele as 'Skimbleshanks,' Melody Rose as 'Tantomile,' Cameron Edris as 'Tumblebrutus,' Adam Richardson as 'Victor/Old Deuteronomy,' Caitlin Bond as 'Victoria,' along with Erin Chupinsky, Alex Dorf, Devin Hatch, Madison Mitchell, Nathan Patrick Morgan, Charlotte O'Dowd, Austin Joseph Reynolds, Zachary Tallman, Tricia Tanguy and Loretta Williams.