Latest News on Dan Meinhardt
Dan Meinhardt News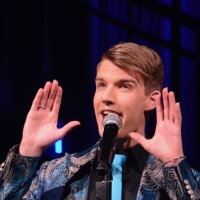 Photos: Mark William Brings LOVE SINGS to Chelsea Table & Stage
by Genevieve Rafter Keddy - Feb 15, 2022
Two time Broadway World Award winner Mark William celebrated Valentine's Day at Chelsea Table + Stage - New York's newest hotspot, with his new show Love Sings! The evening was full of romantic and show stopping love songs from Broadway, Pop, Hollywood, and The Great American Songbook. 
Photos: MARK WILLIAM Returns to The Green Room 42
by Genevieve Rafter Keddy - Sep 26, 2021
Mark William returned to his home turf, The Green Room 42, on Saturday night for the first time in 18 months.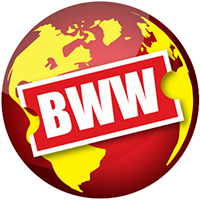 ABT Principal James Whiteside To Release Third Pop Album July 27
by A.A. Cristi - Jul 16, 2020
James Whiteside, ballet's boldest American principal dancer with a daring and unapologetic persona on and off stage, announces the release of his latest pop album, Bodega Bouquet, Monday, July 27, 2020. Released under the stage name JBDUBS and written and produced by Whiteside, the memoir-esque collection of songs will be available for download and streaming on all digital platforms.
BWW Review: MARK WILLIAM: FEELING GOOD Gives Golden Age Tunes a Youthful Spin at The Green Room 42
by Rebecca Kaplan - Nov 24, 2019
Seeing Mark William perform feels a bit like seeing Bobby Darin or Frank Sinatra reincarnated as a young man. Williams has a boyish appearance but a deep love for the classics, and his silky smooth vocals sound like something you could have heard on the radio in the 1950s or 60s.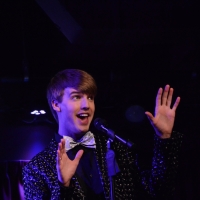 Photo Coverage: Mark William Holds a CD Release Concert at The Green Room 42
by Genevieve Rafter Keddy - Nov 24, 2019
Mark William: Come Croon With Me is now available on CD, digital download, and all streaming platforms. Hailed as the "Album Of The Year" by Peter Filichia (Broadway Radio), the CD release was celebrated at the premiere performance of Mark's all new show Mark William: Feeling Good at The Green Room 42 (570 10th Ave, New York) on Friday, November 22 at 7:00 PM.
Photo Flash: First Look at Opening Night of Mercury Theater's AVENUE Q
by Christina Mancuso - May 1, 2014
Mercury Theater Chicago, 3745 N. Southport Avenue, presents Chicago's home-grown version of the hilarious Broadway musical AVENUE Q, running from April 24 through June 29, 2014. Winner of the Tony 'Triple Crown' for Best Musical, Best Score and Best Book in 2004, AVENUE Q is part flesh, part felt, and packed with heart. The production will be led by Jeff Award winners L. Walter Stearns (Director),Eugene Dizon (Musical Direction), and Kevin Bellie(Choreography) and features custom made puppets by Russ Walko. Check out the photos from opening night below!