Latest News on Christie Baugher
Christie Baugher News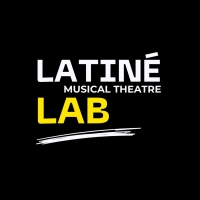 The Latiné Musical Theatre Lab Presents The Julia De Burgos Cohort
by A.A. Cristi - Jun 30, 2022
The Latiné Musical Theatre Lab, an organization that develops and advocates for new Latiné-written works of musical theatre in order to radically change who gets to tell musical stories on stages across the country, is presenting its inaugural Julia de Burgos Cohort.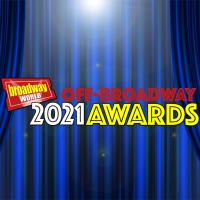 Winners Announced For The 2021 BroadwayWorld Off/Off-Off Broadway Awards
by BWW Awards - Jan 10, 2022
Winners have been announced for 2021 first ever, by popular demand, BroadwayWorld Off/Off-Off Broadway Awards - celebrating theatre all across NYC!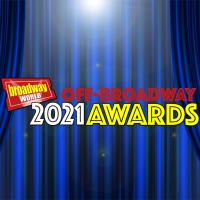 Vote For The 2021 BroadwayWorld Off/Off-Off Broadway Awards; First Standings Announced!
by BWW Awards - Dec 13, 2021
Voting is now open for the 2021 first ever, by popular demand, BroadwayWorld Off/Off-Off Broadway Awards - celebrating theatre all across NYC!
Broadway On Demand Launches THE ARTIST CHANNELS, a New Platform For Musical Theatre Composers and Lyricists
by Chloe Rabinowitz - Jul 27, 2020
Broadway On Demand has announced the launch of The Artist Channels, a new section of the platform devoted to musical theatre composers and lyricists. The Artist Channels provide a digital space for theatre fans to explore the incredible talent of the musical theatre songwriters who are creating today's new musicals.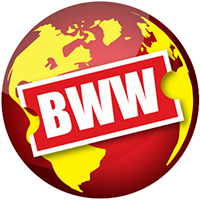 2020 Pacific Playwrights Festival Announces Seven New Plays On A Global Scale, Plus The ATCA/Steinberg Award
by Stephi Wild - Feb 14, 2020
South Coast Repertory Artistic Director David Ivers and Managing Director Paula Tomei today announced the lineup for the 2020 Pacific Playwrights Festival (PPF). The annual showcase of new works, part of the theatre's new-play development arm, The Lab@SCR, includes two world-premiere productionsa?"The Scarlet Letter by Kate Hamill and I Get Restless by Caroline V. McGrawa?"and five staged readings. PPF runs April 24-26, with morning, afternoon and evening events. Single tickets and value-priced ticket packages are now on sale at www.scr.org.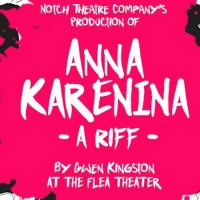 BWW Interview: Gwen Kingston, Ashley Teague, Teresa Lotz, and Will Turner of ANNA KARENINA: A RIFF at Flea Theater
by Jessica Kahkoska - Nov 20, 2019
Anna Karenina: a riff is a fresh, comedic reimagining of the classic Tolstoy tale by Gwen Kingston, opening November 23rd 2019 at the Flea Theater. Created with Notch Theatre Company and featuring an original, folk-punk score by Christie Baugher, Teresa Lotz, Yan Li and Will Turner, Anna Karenina: a riff moves at the speed of a runaway train as it examines the consequences of female rebellion and its echoes today.
ANNA KARENINA: A RIFF Will Come to The Flea Theater
by Stephi Wild - Oct 28, 2019
Notch Theatre Company presents the World Premiere Production of Anna Karenina: a riff by Gwen Kingston, opening November 21st at The Flea Theater in New York City. Based on the novel by Leo Tolstoy, Kingston's fresh take on Anna Karenina will be directed by Ashley Teague, Artistic Director of Notch Theatre Company.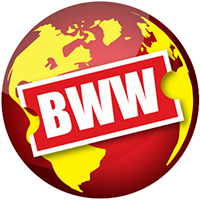 New Musical THE FITZGERALDS OF ST. PAUL Will Be Performed At Joe's Pub
by Stephi Wild - Aug 13, 2019
A concert version of a new original musical about Zelda and F. Scott Fitzgerald, The Fitzgeralds of St. Paul, will be presented a Joe's Pub on Monday, August 26 at 7:00 pm, it was announced today. With music, lyrics and book by Christie Baugher, this industry presentation, which is also open to the public, is directed by Danny Mefford (choreographer of the Tony Award-winning musicals Dear Evan Hansen and Fun Home), with musical direction by Matt Castle; Ken Barnett (a?oeMozart in the Junglea??) and Tiffany Topol (Once) star in the title roles.

Photo Coverage: Inside The MAESTRA May Seminar, Featuring Bonnie Comley and More
by Walter McBride - May 9, 2019
Bonnie Comley, Founder of BroadwayHD, was the guest speaker at MAESTRA's May seminar at SongSpace. Composer/lyricist and music director Georgia Stitt founded the MAESTRA organization in 2017 to give support, visibility, and community to the women who make the music in the musical theater industry. The MAESTRA membership is made up of female-identifying, non-binary, and gender non-conforming composers, music directors, orchestrators, arrangers, copyists, rehearsal pianists and other musicians who are underrepresented minorities in musical theater. Songwriter and composer, Kathy Sommer, moderated the seminar.

Dana Aber's BAGGAGE AT THE DOOR Will Play Dixon Place
by Stephi Wild - Aug 29, 2018
Dana Aber's new solo show, BAGGAGE AT THE DOOR, performs this this today, Aug 30, 7:30pm at The Dixon Place. Baggage at the Dooris a wry peek inside the head of a seemingly well-adjusted trauma-queen- it is one woman's struggle to get through the terrors of her past and reclaim tenderness. With music written in collaboration with award-winning emerging composers, Baggage at the Dooris an autobiographical solo show addressing the critical moment when a trauma survivor realizes she may no longer be able to simply cope; when falling in love triggers her latent PTSD, she might be f*cked. This quirky and candid piece explores her attempts to break the PTSD trauma cycle and find strength to open the door toward a better life. TW: trauma TW: PTSD TW: humor.
Christie Baugher Videos
STAGE TUBE: In Rehearsal for MERCURY RISING Benefit Concert, Feat. Drew Aber & Josh Freilich
by Stage Tube - Sep 13, 2013
Big Thunder Productions will present Mercury Rising, a Benefit Concert by MSS Alums in the Big Apple, a cabaret event to be performed on Sunday, September 15th at 4pm at the Laurie Beechman Theatre. The event will feature songs from new, bound-for-Broadway musicals written by up-and-coming composers and lyricists from all over the globe, including Mercury Summer Stock's own Dan Marshall, Carla Rose Fisher, and Aliyana Stewart. This benefit concert will feature Broadway's Corey Mach and Drew Aber, and over a dozen of Mercury's NYC-based professional alumni, along with special guest Marissa Rosen. Check out a first look at Aber and Josh Freilich rehearsing below!