Latest News on Christian Fary
Stage Credits
  [Off-Broadway]
Off-Broadway Production, 2021
Toby, Creed, Others [Replacement]
Performer (Swing) [Replacement]
Stage
Performances
  [Off-Broadway]
Off-Broadway Production, 2021
Toby, Creed, Others [Replacement]
Performer (Swing) [Replacement]
Christian Fary News
Broadway's Courter Simmons Leads Arrow Rock Lyceum's JERSEY BOYS
by Stephi Wild - Jun 26, 2022
The Arrow Rock Lyceum Theatre brings the phenomenal music, memorable characters, and great storytelling of Jersey Boys to its stage June 23-July 3.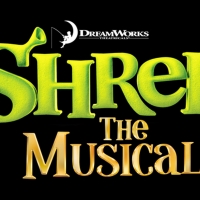 Broadway's Michael Mendez, Marissa McGowan, and André Jordan Lead SHREK THE MUSICAL at Arrow Rock Lyceum Theatre
by Stephi Wild - May 31, 2022
In this musical production, based on the Oscar-winning DreamWorks animated film, unlikely hero Shrek finds himself on a life-changing journey alongside a wisecracking Donkey and a feisty princess. Throw in a short-tempered bad guy, a cookie with an attitude, and more than a dozen other fairy tale misfits, and you've got the kind of mess that calls for a real hero. Shrek the Musical is irreverent fun for the whole family.
BWW Review: SOMEHOW WE MANAGE: THE OFFICE! A MUSICAL PARODY SINGS BROADWAY Owns the 9:45 Slot at Feinstein's/54 Below
by Stephen Mosher - Feb 3, 2022
Tuesday night's group show by the cast of The Office! A Musical Parody was more fun than having your plumbling stolen, and it took less time than binge-watching a tv series.
Feinstein's/54 Below to Present THE OFFICE! A MUSICAL PARODY Cast in SOMEHOW WE MANAGE
by Chloe Rabinowitz - Jan 21, 2022
FEINSTEIN'S/54 BELOW, Broadway's Supper Club, will present the cast of The Office! in Somehow We Manage: The Office! A Musical Parody Cast Sings Broadway on February 1st at 9:45pm.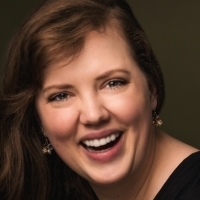 THE OFFICE! A MUSICAL PARODY Announces Tour Cast
by Julie Musbach - Jul 23, 2019
Producers of the sold out, unauthorized Off-Broadway sensation The Office! A Musical Parody (www.theofficemusicalparody.com/tour) today announced the North American tour cast as well as the full tour schedule.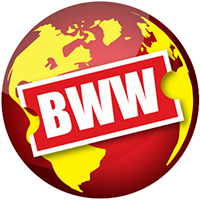 Wandering Theater Company Presents THE TRIAL OF MRS. SURRATT
by Stephi Wild - Apr 30, 2019
The Wandering Theatre Company (Natalie Villamonte Zito, Artistic Di- rector and Amber Wallace, Executive Director) announce their presentation of The Trial of Mrs. Surratt, a Limited Engagement Off-Off Broadway run for 15 performances ONLY May 4th- 19th at the Flamboyan Theater at The Clemente Arts Center (107 Suffolk St, New York, NY 10002).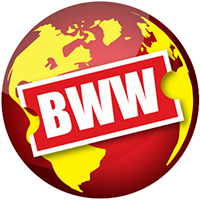 Adirondack Theatre Festival Announces 24th Summer Season
by A.A. Cristi - Jul 24, 2018
The 24th season of the Adirondack Theatre Festival will feature the golden era tap musical Front Page Flo. The show will open at the Charles R. Wood Theater, located at 207 Glen Street in downtown Glens Falls, and run on August 3rd, 4th, and 7th-9th. Performances will start at 7:30pm and will include a matinee at 2pm on August 8th. Tickets range from $32-$45 and can be purchased at the Wood Theater Box Office, online at ATFestival.org, or by calling (518) 480-4878.