Latest News on Chris Marchant
Chris Marchant News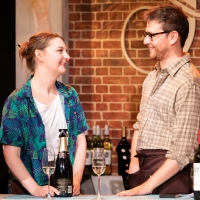 Review: TASTING NOTES, Southwark Playhouse
by Cindy Marcolina - Jul 31, 2022
Just like some meetings should have been emails, some musicals should have been plays. It wouldn't save Charlie Ryall and Richard Baker's new production right away, but it would be a start. The concept and structure of Tasting Notes is compelling and original, but the final result is a bit of a slog with an unmemorable score and a surplus of both narrative and aural material.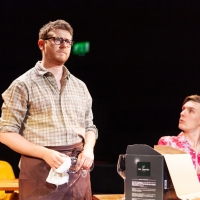 Photos: First Look at TASTING NOTES at Southwark Playhouse
by Stephi Wild - Jul 29, 2022
All new photos have been released for Tasting Notes, now playing at Southwark Playhouse. During a seemingly normal 24 hours, 'Tasting Notes' dips into the life of a wine bar; the people who serve, the people who drink and the people we meet on our way to wherever we're going...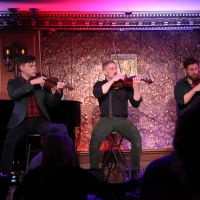 BWW Review: These Well-Strung Boys Whip Out Their Pizzicatos Right On Stage For A WELL-STRUNG CHRISTMAS At Feinstein's/54 Below
by Bobby Patrick - Dec 14, 2021
From the great American Song Book (SLEIGH RIDE) to country (SANTA WENT DOWN TO GEORGIA) ... you basically wind up with something for everyone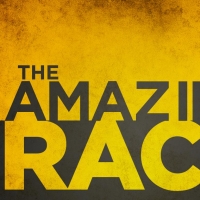 VIDEO: It's THE AMAZING RACE Game Night on Stars in the House- Live at 8pm!
by Nicole Rosky - Mar 31, 2021
Stars in the House continues tonight (8pm ET) with a THE AMAZING RACE Game Night with Brittany Austin, Lucas Bocanegra, Chris Marchant and Trevor Wadleigh. The Amazing Race is an adventure reality game show franchise in which teams of two people race around the world in competition with other teams.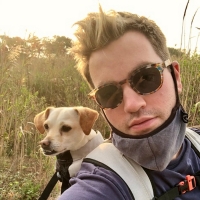 BWW Interview: At Home With Jack Bartholet
by Stephen Mosher - Nov 5, 2020
Nightclub trailblazer, innovator, and belter Jack Bartholet may not be belting 'em out right now, but that doesn't lessen his artistic mission statement of always living in the light.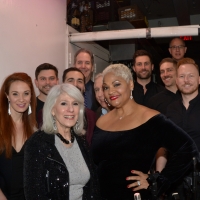 Photo Coverage: Jamie deRoy & Friends Perform at Birdland
by Genevieve Rafter Keddy - Feb 17, 2020
Seven-time Tony® Award-winning producer Jamie deRoy brought her acclaimed Jamie deRoy & friends cabaret show to New York's famed Birdland, Sunday, February 16, at 5:30 p.m. The one-night only show was part of the club's Broadway at Birdland Concert Series.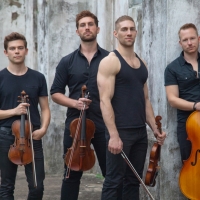 Chiseled Men's Singing String Quartet At The Gracie Theatre Is Well-Strung
by A.A. Cristi - Jan 9, 2020
 Well-Strung, the singing string quartet, is warming up the winter at the Gracie Theatre at Husson University on Saturday, January 18, 2020 at 5:00 p.m. with their unique blend of musical genres, creative compilations, and skillful instrumentation.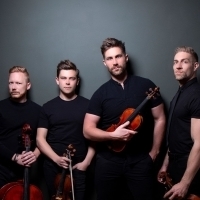 Well-Strung Returns to Feinstein's at the Nikko with THE MOVIE SHOW
by Julie Musbach - Jul 9, 2019
Well-Strung-the all-male string quartet-returns to Feinstein's at the Nikko with The Movie Show, an all-new show featuring the group's unique pop-classical spin on some of the biggest songs from the silver screen, on Friday, September 13 (8 p.m.), Saturday, September 14 (8 p.m.), and Sunday, September 15 (5 p.m.).

Well-Strung Returns To Orlando At The MEZZ
by Julie Musbach - Jan 23, 2019
World famous string quartet Well-Strung brings their brand new show A NIGHT AT THE MOVIES to THE MEZZ in downtown Orlando for one performance only on Wednesday, February 13 at 8 p.m.

Well-Strung Releases Music Video For 'What Are You Doing New Years Eve?'
by Stephi Wild - Dec 30, 2017
Singing string quartet Well-Strung has crafted a new music video 'What Are You Doing New Year's Eve?' Featuring Edmund Bagnell (1st violin), The Amazing Race Season 30's Chris Marchant (2nd violin), The Amazing Race Season 30's Trevor Wadleigh (viola), Daniel Shevlin (cello), and Directed by Once the Musical's Barry DeBois, this holiday favorite is sure to stir some New Years nostalgia.
Chris Marchant Videos