Latest News on Charles Gaines
Stage Credits
  [Broadway]
1963
Buyer
Auguste (Understudy)
Calon (Understudy)
M. Duval (Understudy)
Charles Gaines News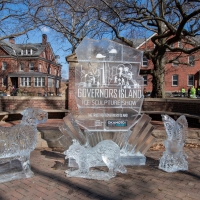 Governors Island Arts and LMCC To Co-Host 2nd Annual Winter Ice Sculpture Show
by Chloe Rabinowitz - Feb 3, 2023
Governors Island Arts and Lower Manhattan Cultural Council will co-host Governors Island's second annual Winter Ice Sculpture Show. This one-of-a-kind event will take place on Saturday, February 18, 2023, from 2 to 5p.m. at the Governors Island Winter Village.
Governors Island Winter Village Returns November 17 
by A.A. Cristi - Nov 4, 2022
The Trust for Governors Island today announced the Governors Island Winter Village will open November 17, transforming historic Colonels Row into a singular seasonal destination for the second year in a row.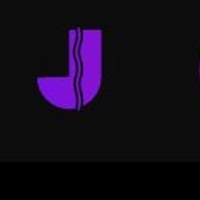 The Joyce Theater Announces Spring/Summer 2022
by Chloe Rabinowitz - Dec 17, 2021
he Joyce Theater Foundation announced today the full lineup of U.S. and international talent that will grace The Joyce's storied stage for its Spring/Summer 2022 season. Nearly two dozen companies and dance creators will bring their unparalleled creativity and astounding artistic innovation to the iconic, intimate home for dance in New York City.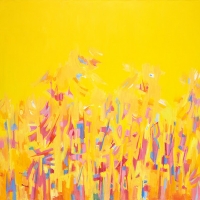 SOLIDARY & SOLITARY: The Joyner/Giuffrida Collection Opens April 24 At PAMM
by A.A. Cristi - Feb 14, 2020
Pérez Art Museum Miami (PAMM) is pleased to present Solidary & Solitary: The Joyner/Giuffrida Collection, an exhibition that follows the history of African American abstract art, featuring 40 selections from the collection of Pamela J. Joyner and Alfred J. Giuffrida, opening on April 24, 2020. 
Creative Time Adds Chris Kraus, Jeremy O. Harris, and More To Summit X Lineup
by Stephi Wild - Oct 29, 2019
Creative Time has announced author Chris Kraus and artists Eric Gottesman & Hank Willis Thomas (For Freedoms), who will be Summit X keynote speakers, playwright Jeremy O. Harris, artist Charles Gaines, editor of e-flux Anton Vidokle, and curator Tsige Tafesse, have joined the speaker lineup for Speaking Truth | Summit X, the organization's signature arts and politics convening.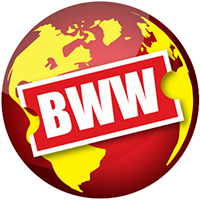 ICA Miami Awards New Annual Sculpture Prize To Damián Ortega
by Stephi Wild - Jul 25, 2019
The Institute of Contemporary Art, Miami (ICA Miami) today announced the creation of a new sculpture prize, made possible with the support of the Ezratti family, whose $500,000 gift launches the annual initiative. The Ezratti Family Prize for Sculpture is awarded by ICA Miami to a living artist in recognition of her or his exceptional contributions in the area of sculpture and supports the creation of a new commission to be presented in the museum's Sculpture Garden, as well as an award of $15,000. Building on the museum's history of commissioning and presenting new works, the prize reflects ICA Miami's ongoing commitment to promoting experimentation in artistic practice and providing an international platform for influential voices in contemporary art.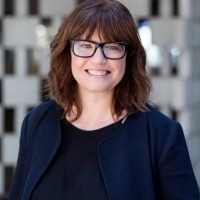 Anne Ellegood Named Next Executive Director Of The Institute Of Contemporary Art
by A.A. Cristi - Jul 10, 2019
The Board of Directors of the Institute of Contemporary Art, Los Angeles announced today the appointment of Anne Ellegood as the museum's next executive director. Ellegood is currently the senior curator at the Hammer Museum. She succeeds Elsa Longhauser, who is stepping down from her position after 19 years of leadership and notably oversaw the museum's transformation from the Santa Monica Museum of Art (SMMoA) into the Institute of Contemporary Art, Los Angeles (ICA LA). Ellegood will assume her new role on September 16, 2019.

Times Square Alliance Announces Jean Cooney as Director of Times Square Arts
by Sarah Hookey - May 2, 2019
The Times Square Alliance announced today the appointment of Jean Cooney, the current Deputy Director of Creative Time, as the Director of Times Square Arts. Cooney will be responsible for overseeing the Alliance's public art program, following 7 years at Creative Time, where she played a lead role in the organization's major artist commissions, public programming, engagement initiatives, and cultural partnerships.
The Broad Stage Welcomes Pussy Riot and More
by Julie Musbach - Dec 13, 2018
The Eli and Edythe Broad Stage, Santa Monica, and Sotheby's Institute of Art, Los Angeles, a partnership with Claremont Graduate University are delighted to welcome acclaimed, international artists Nadya Tolokonnikova, Founding member of Pussy Riot, Shepard Fairey, Catherine Opie and Tavares Strachan to the stage for "Artists, Activism, Agency", the third program in the ARTISTS TALK series celebrating Los Angeles's vibrant contemporary art scene. Moderated by Jonathan T. D. Neil, PhD, Director of Sotheby's Institute of Art - Los Angeles, the artists will speak to their ideas, actions and agency in visual and performance art on the subjects of radical protest and resistance, gender and sex, abuses of power, freedom and incarceration, truth, community, identity and pushing the limits at an unprecedented moment of political and social upheaval.
The Rose Art Museum Opens Howardena Pindell: What Remains To Be Seen, 2/1
by A.A. Cristi - Dec 7, 2018
The Rose Art Museum at Brandeis University presents the first major retrospective of eminent American artist, curator, and teacher Howardena Pindell, who for nearly five decades has explored the intersection of art and activism. 
Charles Gaines Frequently Asked Questions
How many Broadway shows has Charles Gaines been in?
Charles Gaines has appeared on Broadway in 1 shows.
How many West End shows has Charles Gaines been in?
Charles Gaines has not appeared in the West End