Latest News on Catja Hamilton
Stage Credits
Productions
[West End, 2022]
Associate Lighting Designer
Catja Hamilton News
Footprints Festival Returns to Jermyn Street Theatre Next Month
by Stephi Wild - Jun 24, 2022
The mini-season of short runs features The Anarchist, Duck, Shake the City, and The Poison Belt, a curated selection of cutting-edge work created by the best of upcoming talent in British theatre.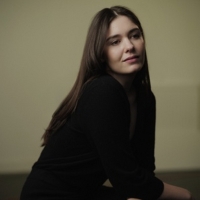 Jermyn Street Theatre Announces Winner Of Woven Voices Prize For Playwriting
by Stephi Wild - Apr 5, 2022
Today, Jermyn Street Theatre has announced the winners of two major initiatives promoting underrepresented theatremakers: the Woven Voices Prize for Playwriting in collaboration with Woven Voices, and the 2022 cohort of Creative Associates. The winner of the first Woven Voices Prize, dedicated to celebrating and platforming migrant playwrights, is Kazakhstan-born  Karina Wiedman (video here) with her play The Anarchist.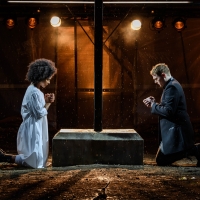 Photo Flash: First Look at ROMEO & JULIET at Regent's Park Open Air Theatre
by Chloe Rabinowitz - Jun 23, 2021
Today, ahead of Regent's Park Open Air Theatre's opening night for the new season, production images are released for Shakespeare's Romeo & Juliet. Kimberley Sykes directs Shakespeare's timeless story of two young people torn apart by a divided society and forbidden love.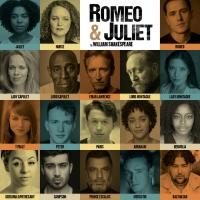 Regent's Park Open Air Theatre Confirms Full Casting and Creative Team For ROMEO & JULIET
by Stephi Wild - May 17, 2021
Regent's Park Open Air Theatre have today confirmed full casting for Romeo and Juliet, which opens the 2021 season on Thursday 17 June.