Latest News on Cathy Russell
Cathy Russell News
BWW Review: BYOB Act & Sip In New York City
by Carissa Chesanek - Sep 30, 2019
If you've ever wanted to try acting but have been too shy, the Russell Acting Studio's Act & Sip class is the way to do it. This 90-minute class gets you reciting lines without any pressure.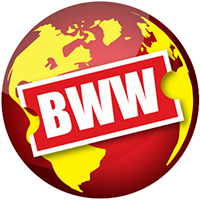 Sedgwick-Russell To Offer BYOB Acting Classes In Times Square
by A.A. Cristi - Dec 21, 2017
Looking for a great last-minute gift for a loved one who has always wanted to win an Academy Award or star on TV?
INDUSTRY: Cindi Rush, Catherine Russell and Christine Cox to Host PERFECT PITCH Workshops
by BWW News Desk - Aug 11, 2017
3C Theater Consulting, a new theatrical consulting organization founded by Producer and Theater Owner Catherine Russell, Casting director Cindi Rush and Producer Christine Cox has announced that it will stage PERFECT PITCH, the first in a new series of 'Shark Tank' like workshops specifically aimed at refining, improving and ultimately mastering the art of the perfect pitch in order to raise money for their production.
Photo Coverage: Casts of LES MISERABLES, PIPPIN & More Belt It Out at BROADWAY IN BRYANT PARK!
by Genevieve Rafter Keddy - Jul 18, 2014
This week's event featured performances from the casts of PIPPIN (Ciara Renee with Sam Lips, Nicolas Jelmoni and Charlotte O'Sullivan), CHICAGO (Bianca Marroquin, Amra-Faye Wright, Carol Woods, David Bushman and Nathan Madden), LES MISERABLES (Nikki M. James, Adam Monley and Betsy Morgan), and ATOMIC (David Abeles, Sara Gettelfinger, Jonathon Hammond, Randy Harrison, Jeremy Kushnier, James David Larson, and Grace Stockdale).
Photo Coverage: Snapple Theater Center Opens
by Ben Strothmann - May 25, 2006
On May 22nd, the lights of the Snapple Theater Center lit up for the first time as the Broadway Kids and more celebrated the opening of the newly renovated, 20,000-square-foot space entertainment center