Date Of Death:
August 08, 2022 (???)
Latest News on Byron Lovelace

Date of Birth: August 08, 2022
Date of Death: August 08, 2022 (0)
Latest News on Byron Lovelace
Stage Credits
Productions
[Off-Broadway, 1977]
Film
Byron Lovelace News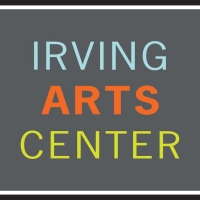 THE LIGHT IN THE PIAZZA, INTIMATE APPAREL & More Announced for MainStage Irving-Las Colinas 2022-2023 Season
by Chloe Rabinowitz - May 4, 2022
MainStage Irving-Las Colinas has announced their 2022-2023 season to be produced and performed in the Dupree Theater of the Irving Arts Center. This season features five main productions each running for three weekends 'ÄstGypsy,¬†Ada and the Engine,¬†Intimate Apparel, The Light in the Piazza,¬†and¬†The Underpants.¬†¬†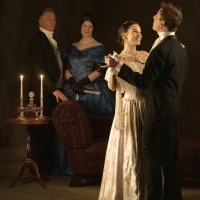 BWW Review: Math And Love Triangle In The Industrial Age
by Robert Encila-Celdran - Feb 23, 2022
ADA AND THE ENGINE is a sprawling narrative that dabbles in the intersection of mathematics and a love triangle - and it does so eloquently while shedding light on the immortal shadow of a father's abandonment. It's a handful, but it's one way to alleviate the esoteric chatter of binary codes and algorithms. Given the playwright's prodigious gift in mixing it up, the upshot is a convoluted brew of scholarly discourse and ill-fated matters of the heart.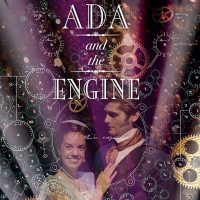 Tennessee Shakespeare Company to Present the Regional Premiere of ADA AND THE ENGINE
by Chloe Rabinowitz - Oct 19, 2021
Tennessee Shakespeare Company returns prolific playwright Lauren Gunderson (2019's Miss Bennet: Christmas at Pemberley) to its Owen and Margaret Wellford Tabor Stage for the regional premiere of her new historical romance of Byronesque poetry and scientific invention: Ada and the Engine.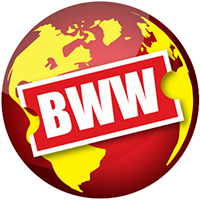 Jane Austin Meets Steve Jobs In ADA AND THE ENGINE At Firehouse Theater Company
by A.A. Cristi - Oct 12, 2021
After having to close the production right before opening weekend in April 2020, Firehouse Theater Company presents Ada and the Engine from November 13 through December 18.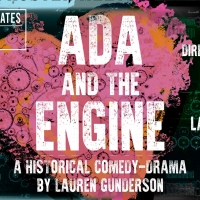 BWW Review: Carpenter Square Theatre Drives Forward With ADA AND THE ENGINE
by Kevan Dunkelberg - Apr 27, 2021
Carpenter Square Theatre Drives Forward with ADA AND THE ENGINE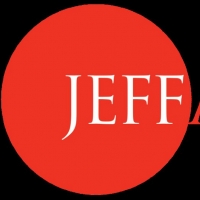 The  47th Annual Non-Equity Jeff Awards Are Announced
by A.A. Cristi - Jun 22, 2020
As part of the annual recognition of theater excellence, the 47th Non-Equity Jeff Awards today announced honorees in 21 artistic and technical categories. Recipients included 27 theater artists whose work was featured at 14 theater companies during the 2019-2020 season.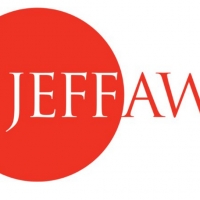 Nominations Announced for the 47th Annual Non'Ä"Equity Jeff Awards
by Chloe Rabinowitz - Apr 28, 2020
With the conclusion of the 2019-2020 Chicago non-Equity theater season, the Jeff Awards announced the nominees for the 47th annual awards for theater excellence that include 120 theater artists across 21 categories.
The Studio Theatre Announces Season Five, Featuring 9 TO 5 and More!
by Stephi Wild - Apr 7, 2020
This season, The Studio Theatre is going to take a deep dive into the struggles women have faced finding their footing over the last two and a half centuries as homage to the centennial anniversary of women's suffrage this year.
Firehouse Theater Company Will Present ADA AND THE ENGINE
by Chloe Rabinowitz - Mar 2, 2020
Firehouse Theater Companywill present Ada and the Engine from March 28 through April 25, 2020. Performances are Friday and Saturday evenings at 7:30 PM, and Sundays at 2:00 PM. Tickets are $23 for adults, $20 for students/seniors/military and $18 for groups of 10 or more. All performances will be at the John Hand Theater, located art 7653 E. 1st Place, Denver CO 80230. Tickets are available online at www.firehousetheatercompany.com or by calling the Box Office at (303) 562-3232.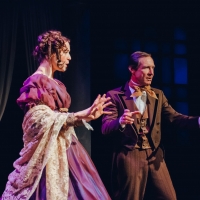 BWW Review: ADA AND THE ENGINE at Stage West
by Kathleen Anwar - Jan 23, 2020
A young woman with a scandalous family history, a brilliant mind, and intriguing relationships with men- who knew that the subject of such a thrilling story could be a 19th century mathematician!