Latest News on Brenda Lynn
Brenda Lynn News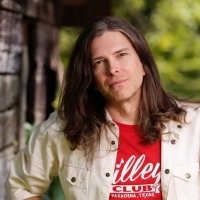 2nd Annual Gatlinburg Songwriters Festival Set For This Month
by Stephi Wild - Aug 8, 2022
The Gatlinburg Songwriters Festival will take place in downtown Gatlinburg and the surrounding area from August 18th-21st. Nestled in the heart of The Great Smoky Mountains, the highly-anticipated and prestigious three-day conference and live music event will feature nightly shows, showcasing an array of musical talent spanning multiple genres with more than 25 #1 hit songwriters and 60 selected songwriters.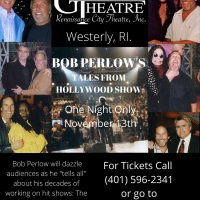 Three New Shows Announced at The Granite Theatre in November
by Stephi Wild - Oct 22, 2021
All three shows will be presented during the month of November on separate weekends. Learn more about the productions here!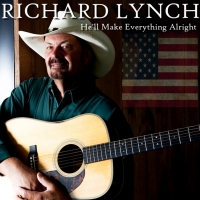 Richard Lynch Calls On Americans To Pray For Their Country On New Inspirational Single 'He'll Make Everything Alright'
by Chloe Rabinowitz - Oct 2, 2020
The new single from chart-topping country singer-songwriter, Richard Lynch is the latest patriotic anthem of hope and inspiration to join the archives. Lynch's self-penned 'He'll Make Everything Alright' was borne out of the 2020 COVID-19 pandemic and the civil unrest growing in America.

BWW Interview: David Carter of THE MISER at The Oasis Theatre Company
by Zoe Burke - Mar 22, 2019
If a singer/actor/dancer is considered a triple threat, New Mexico transplant David Carter is more like a quintuple threat. In addition to being the technical director at the Santa Fe Playhouse and a huge advocate for making the arts (in particular, performing arts) accessible for all, he translated, served as a dramaturg for, and is currently performing in The Oasis Theatre Company's production of Moliere's The Miser. I was able to pick his brain about his theatrical experience, his translation process, and some other artistic endeavors he currently has in the works.

BWW Feature: THE WINTER'S TALE at The Oasis Theatre Company
by Zoe Burke - Jan 22, 2019
The Oasis Theatre Company will present William Shakespeare's The Winter's Tale opening Thursday, January 31st and running through Sunday, February 17th.
BWW Feature: 9 Shows In Santa Fe/Albuquerque To Look Forward To in 2019
by Zoe Burke - Jan 8, 2019
2018 was an amazing year for theatre in Santa Fe and Albuquerque, and if the proposed seasons for area theatres are any indication, 2019 is going to be a great one, too. From classic plays to super contemporary ones, and of course, a decent amount of musicals, this year has a lot for theatregoers to look forward to. Here are some productions I'm particularly excited about in the coming months.

BWW Feature: THE LAST WIGWAM CHRISTMAS Fundraiser at The Oasis Theatre Company
by Zoe Burke - Dec 8, 2018
BWW Interview: Tristan Van Cleave and Noah Segard of THE SHAWL and THE SANCTITY OF MARRIAGE at The Oasis Theatre Company
by Zoe Burke - Nov 1, 2018
During the month of November, the Oasis Theatre Company in Santa Fe will be presenting a mini festival of David Mamet plays in their newly renovated space. The main event is a double header production of The Shawl and The Sanctity of Marriage, but there will also be staged readings of Reunion, The Woods, and A Life in The Theatre on select Monday evenings.
Oasis Takes Over Teatro Paraguas This February
by A.A. Cristi - Feb 1, 2018
The Oasis Theatre Company is proud to present its inaugural season in Santa Fe. After presenting a run of Marriage by the Masters at the Adobe Rose last summer and participating in Santa Fe's first annual Theatre Walk presenting David Mamet's Dark Pony, we are excited to be producing our first season at Teatro Paraguas. The season consists of David Mamet's The Water Engine and Neil Simon's The Good Doctor in February and March 2018, respectively.