Latest News on Branden Jacob-Jenkins
Branden Jacob-Jenkins News
Kane Repertory Theatre to Present Outdoor Shakespeare Production Of TWELFTH NIGHT in July
by Chloe Rabinowitz - Jun 28, 2022
Kane Repertory Theatre, in partnership with the St. Charles Park District, will present a live outdoor production of the Shakespeare classic Twelfth Night at the Historic Pavilion on the Fox River. The play is directed by Northwestern MFA Directing candidate Katie Lupica.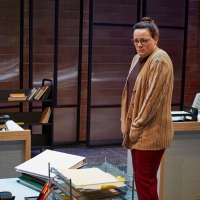 BWW Review: GLORIA at 4th Wall Theatre Company Presents a Smart and Seething Take on Violence in the Digital Age
by Luke Evans - Apr 1, 2022
What a gut punch of a play is Branden Jacob-Jenkins's Gloria, and what a tight and well-paced rendition 4th Wall Theatre Company has offered. The script maintains a remarkable self-awareness that manages to stay ahead of the audience's assumptions and even subvert them. All of this is tapped into to great effect by director James Black, along with a talented cast of actors. 
Berkeley Repertory Theatre to Present DANA H.
by Chloe Rabinowitz - Mar 31, 2022
Berkeley Repertory Theatre today announced the critically acclaimed play¬†Dana H.¬†written by¬†Lucas¬†Hnath¬†and directed by¬†Les Waters¬†will run¬†Friday, June 3'ÄďSunday, July 10, 2022.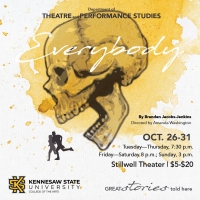 Kennesaw State University Department Of Theatre And Performance Studies To Present EVERYBODY
by Chloe Rabinowitz - Oct 19, 2021
The Department of Theatre and Performance Studies asks what might happen when Death shows up unexpectedly and tells Everybody his time is up. 'Everybody,' running October 26-31, is Branden-Jacob Jenkins' audacious riff on the 15th century morality play, 'Everyman.'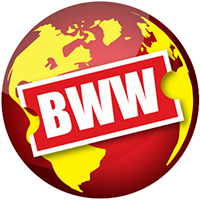 SALVAGE Returns to Los Angeles for a Limited Run
by Stephi Wild - Oct 5, 2021
Having a dream is like running with scissors. Harley, a singer-songwriter whose wife is expecting their first child, has decided to hang up his dream before it destroys his family. On the way to pawn his guitar, he stumbles across the bar where his musical hero, Floyd Whitaker, died. Upon entering, he finds an inhospitable bartender and a single surly customer who's strumming the blues on an old guitar. How could he resist an adventure like this?
BWW Blog: 'Yes, and' the Crap Out of Life - An Interview
by Student Blogger: Gillian Lintz - Oct 5, 2020
I had the opportunity to speak with one of my favorite professors and people, Bridget Haight, about her journey in theatre.
BWW Exclusive: The 101 GREATEST PLAYS of the Past 100 Years (1920-2020)
by Peter Nason - Apr 7, 2020
BWW Reviewer Peter Nason chooses the greatest theatrical works (non-musical) from 1920-2020; see if your favorites made the list!
The Center for Fiction and Theatre Communications Group Present Playwrights Craft Talk: Annie Baker & Branden Jacobs-Jenkins
by Stephi Wild - Nov 15, 2019
The Center for Fiction, a 200-year-old literary nonprofit that's created an immersive home for readers and writers in downtown Brooklyn, and Theatre Communications Group (TCG), the national organization for theatre, will co-present Craft Talk: Annie Baker & Branden Jacobs-Jenkins. Annie Baker and Branden Jacobs-Jenkins, who are close friends and accomplished playwrights. will dive into a conversation about realism and the fourth wall.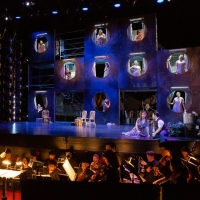 The New School's College of Performing Arts Announces the Fall 2019 Season
by Julie Musbach - Sep 24, 2019
The New School's College of Performing Arts (CoPA) announces its fall 2019 season highlights, featuring a series of exciting world premieres and newly commissioned works.
Single Tickets For A.C.T.'s 2019'Ä"20 Season On Sale This Friday
by Julie Musbach - Aug 5, 2019
Tony Award winner and American Conservatory Theater (A.C.T.) Artistic Director Pam MacKinnon and Executive Director Jennifer Bielstein announced today that tickets for A.C.T.'s 2019a?'20 season will be available beginning Friday, August 9 at 10 a.m