Ben Kaye News
Online Theatre Company Raises $16,000 Supporting Color Of Change and YWCA Covid-19 Relief Fund
by Stephi Wild - Sep 12, 2020
Playdate Theatre, the first-ever online theatre company, streamed their virtual play festival fundraiser at the end of July.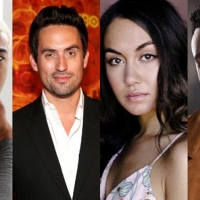 First Ever Online Theater Company Announces Star-Studded Play Festival Fundraiser
by A.A. Cristi - Jul 9, 2020
Playdate, is an online theatre company exploring the space between theatre and film, that was founded by Talia Light Rake. 
Littlebrain Theatre Announces Original Filmed Play GROUPS OF TEN OR MORE PEOPLE
by Chloe Rabinowitz - Jun 26, 2020
Littlebrain Theatre has announced the upcoming release of an original filmed play, Groups of Ten or More People. The play is a new work of 'isolation theatre:' written for, rehearsed within, and filmed via the video conferencing program Zoom, featuring Chicago-area theatre and film artists who have lost work due to the ongoing COVID-19 pandemic.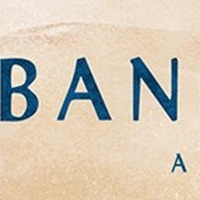 Review Roundup: The National Tour of THE BAND'S VISIT
by Review Roundups - Dec 26, 2019
The first national tour of The Band's Visit is now making its way across the country! After a mix-up at the border, an Egyptian Police Band is sent to a remote village in the middle of the Israeli desert. With no bus until morning and no hotel in sight, these unlikely travelers are taken in by the locals. Under the spell of the desert sky, their lives become intertwined in the most unexpected ways. THE BAND'S VISIT celebrates the deeply human ways music, longing and laughter can connect us all.
More Than 50 Chicago Activists, Artists And Leaders Join The Neo-Futurist's 24-Hour Reading Of The Robert Mueller Report
by A.A. Cristi - Aug 8, 2019
The Neo-Futurist Theater is proud to host more than 50 Chicago-based activists, artists and leaders to take part of its 24-hour staged reading of the Mueller Report. The report, which is nearly 450 pages, was originally delivered by Special Counsel Robert Mueller on April 18, 2019 and covers subjects ranging from questions about Russian interference in the 2016 U.S. presidential election to whether President Donald Trump.
TuneIn Announces Partnership with Consequence Of Sound
by Kaitlin Milligan - Jun 24, 2019
Presenting Consequence of Sound Radio, the sonification of the beloved music and media site streaming 247 exclusively on TuneIn, the biggest name in Streaming Radio. Tunein.comCoS

Review Roundup: Critics Sound Off On The World Premiere of AUGUST RUSH: THE MUSICAL
by Alan Henry - May 8, 2019
Chicago audiences are the first to see the world premiere of August Rush: The Musical a never-before-seen musical based on the original Oscar-nominated Warner Bros film about a musically gifted orphan and the search for his birth parents.
Cast Announced for World Premiere of BURY ME
by Julie Musbach - May 7, 2019
Full cast and crew have been announced for Dandelion Theatre's World Premiere production of BURY ME, by Chicago-based playwright Brynne Frauenhoffer.

Dandelion Theatre's Fifth Season Celebrates The Chicago Playwright
by Stephi Wild - Feb 21, 2019
Dandelion Theatre's fifth season features works written exclusively by Chicago based playwrights. Their season opens with the RESERVOIR series, which includes three staged readings of new full-length work. This summer, Dandelion Theatre produces the world premiere of Bury Me by Brynne Frauenhoffer directed by Ben Kaye.