Latest News on Augusto Boal
Latest News on Augusto Boal
Augusto Boal News
Soho Rep to Present the World Premiere of Kate Tarker's MONTAG in October
by Chloe Rabinowitz - Sep 12, 2022
Soho Rep will present Montag, written by¬†Kate Tarker, directed by¬†Dustin Wills and with original opera music by¬†Daniel Schlosberg. The world premiere production of¬†Montag¬†runs October 12'ÄďNovember 13 at Soho Rep.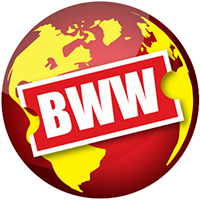 ABRAZO / EMBRACE Centers Post-Covid Community Wellness and Mental Health with 4 Fun Micro-Theater Performances
by Stephi Wild - Sep 12, 2022
Pregones / Puerto Rican Traveling Theater announces its first public performance in a two-year initiative for improved community wellness and mental health in the South Bronx, Abrazo / Embrace.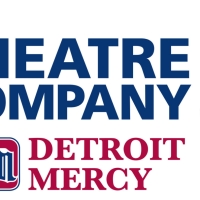 Detroit Mercy Theatre Company Announces Season 52: BELIEVE
by A.A. Cristi - Sep 2, 2022
The Detroit Mercy Theatre Company and University of Detroit Mercy's Department of Performing Arts has announced its 2022-23 season entitled 'BELIEVE,' featuring three mainstage works to be performed at The Marlene Boll Theatre. The season will also feature performances and workshops as part of the University of Detroit Mercy's TheatreLab, a second stage series, performed at University of Detroit Mercy's McNichols Campus.
Divided Into 6 Parts VOZES NEGRAS 'Ä" A FOR√áA DO CANTO FEMININO is the First Musical in a Series Format
by Claudio Erlichman - Jul 6, 2022
Produced by Aventura, an innovative project raises guidelines on black feminism, the importance and role of black singers and songwriters in the history of Brazilian music. The season in Sao Paulo, which takes place at Teatro Sergio Cardoso and on the #CulturaEmCasa platform, will bring together musical theater and a forum of ideas.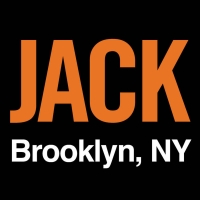 Hoi Polloi's WHITE ON WHITE extends through July 16
by Grace Cutler - Jul 2, 2022
Brooklyn performance and civic space JACK announced an extension of Hoi Polloi's White on White
Soho Rep Announces 2022-23 Season Featuring Three World Premieres
by Chloe Rabinowitz - Jun 21, 2022
Soho Rep today announced its 2022'Äď23 season, consisting entirely of large-scale works by early-career artists that have been commissioned by the organization.
OBIE-Winning Theater Company Hoi Polloi Returns to JACK with WHITE ON WHITE
by Marissa Tomeo - May 21, 2022
OBIE-winning theater company Hoi Polloi (Three Pianos; All Hands) returns to JACK with a peek inside the meeting of a white anti-racist group. As the members reckon with sacrifices they must make to live up to their principles, other forces begin to disrupt and unsettle their efforts. An uncanny ode to honesty, forgiveness, and accountability, this ensemble tour de force pulls the audience on a descent from the too-real to the sub-real.  
Terry Nemeth, Publisher of Theatre Communications Group, to Retire
by Chloe Rabinowitz - May 13, 2022
'Äč'ÄčTheatre Communications Group, the national organization for theatre, announced that publisher Terry Nemeth will be retiring in the fall of 2022. For almost 40 years, Nemeth has led TCG'Äôs publishing programs, including TCG Books and¬†American Theatre¬†magazine.
Cast Announced for World Premiere of NOTHELLO at The Belgrade Theatre
by Chloe Rabinowitz - Apr 19, 2022
The Belgrade Theatre has announced full casting for the world premiere of Nothello, written by Mojisola Adebayo and William Shakespeare and directed by Justine Themen.
Material from Director Augusto Boal's Archive is Now Digitally Available for the First Time
by Marissa Tomeo - Apr 7, 2022
Digital Theatre+, Digital Theatre's education platform, is delighted to announce, from Thursday 21st April 2022, schools, universities, and educational institutions all over the world will be able to access The Boal Collection for the first time. The Boal Collection is a curated selection of over 400 historical documents including previously unpublished playtexts, letters, videos and photographs illuminating the work and teachings of Augusto Boal. The materials have been carefully selected by Cecilia and Julian Boal, wife and son of the legendary Theatre of the Oppressed innovator.
Augusto Boal Frequently Asked Questions
How many shows has Augusto Boal written?
Augusto Boal has written 1 shows including Arena Conta Zumbi (Bookwriter).