Pittsburgh Public Theater Welcomes Shaunda Miles McDill as Next Managing Director
Arts and culture veteran to co-lead Pittsburgh's flagship regional theater, will join staff in late February 2023.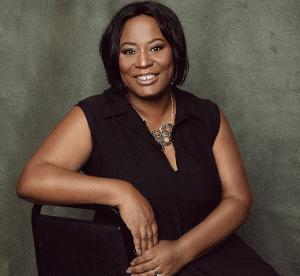 Pittsburgh Public Theater Board Chair Angela Blanton announced that Shaunda Miles McDill will serve as the next managing director of The Public, beginning in late February 2023. McDill will share organizational leadership with her producing partner, Artistic Director Marya Sea Kaminski.
"We conducted a comprehensive regional and national search and Shaunda's extensive experience in arts administration and the non-profit sector coupled with her innovative, strategic thinking made her an outstanding candidate," Blanton said. "She is committed to advancing the arts both locally and nationally and we're confident her exceptional leadership will guide The Public to a successful future."
Shaunda McDill has nearly two decades of arts management and nonprofit leadership experience. Since 2017, she has been with The Heinz Endowments as program officer for arts and culture, where she worked to promote the strength and vitality of a suite of Pittsburgh-based artists and arts organizations through general operating support and a programming portfolio. She also co-managed the Advancing Black Arts in Pittsburgh initiative, which received a $2 million dollar grant from novelist and philanthropist MacKenzie Scott in 2021. Additionally, McDill contributed to the foundation's first cross-programmatic social justice initiative, Just Arts, which she helped to found and the Arts|Equity|Reimagined fund aimed at providing an informed, equitable, and actionable response to the needs of the local arts community during and beyond the coronavirus pandemic. Alongside her colleagues, she was instrumental in fortifying the role of the Endowments' Creativity Strategic Area in utilizing art to combat stereotypes and improve outcomes for veterans as part of the foundation's Rethink Vets campaign. Most recently, she led the $10 million Pittsburgh's Cultural Treasures initiative, part of the Ford Foundation's America's Cultural Treasures regional challenge program.
"Shaunda has been an inspiring, passionate collaborator and I know she will be an extraordinary partner as we launch into The Public's next chapter together. She brings a remarkable skillset and proven expertise in non-profit arts producing, philanthropy, and community-building that will catalyze our vision to serve Pittsburgh as a true public theater," Artistic Director Marya Sea Kaminski said. "She has a long, dynamic history of service to this community and I know she will be a remarkable leader and advocate for The Public."
McDill has worked for theater companies across the country, including The Goodman Theatre of Chicago, Second Stage Theatre, Yale Repertory Theatre, Pasadena Playhouse, and Cornerstone Theater Company. With experience spanning dramaturgy, directing, producing, and playwriting, she also has worked as a publicist for Blake Zidell and Associates, a Brooklyn-based public relations firm representing artists, arts institutions, and festivals. In 2006, she founded DEMASKUS (www.demaskus.com), a national theater collective currently participating in the inaugural B.U.I.L.D. residency at the August Wilson African American Cultural Center supported by the Richard King Mellon Foundation. As an individual artist, McDill worked in residence with Quantum Theatre as part of the company's inaugural InQubator class.
"What a privilege it is to return to regional theater as part of The Public at this particular moment in time," McDill said. "Pittsburgh Public Theater has been a touchstone for the arts in the region for nearly 50 years. I look forward to working alongside Marya, the Board of Trustees, and the talented artists and administrators of The Public to position it for another 50 years of artistic excellence, which includes centering community as we strive to become a true public theater."

In Pittsburgh, McDill previously served as vice president of programming and cultivation at the then August Wilson Center for African American Culture, where she managed all artistic and educational programs, and produced the City's first Black Dance Festival. As the Pittsburgh Cultural Trust's director of public relations, she oversaw both national and local public relations campaigns, including the North American premiere of Florentijn Hofman's Rubber Duck Project, which generated more than $10 million in direct spending in the city. She has directed operations at her home church of Macedonia Church of Pittsburgh in the Hill District and served as a consultant to Community Empowerment Association in Homewood.
Shaunda McDill has an undergraduate degree from Dartmouth College, where she studied under Pulitzer Prize winner August Wilson, was directed by Ntozake Shange, and instructed by Augusto Boal. She also holds an MFA in theater management from Yale University's School of Drama (David Geffen School of Drama). She is a member of the Alpha Alpha Omega Chapter of Alpha Kappa Alpha Sorority, Incorporated, and is in service to several local and national organizations and boards including the Office for Public Art and Jada House International. She is married to Homewood native Sager McDill and is the proud bonus Mom to four children, Matthew Levi McDill Murray (10), Maria & Melanie McDill (16), and Sager McDill, Jr. (19).