Latest News on Amy Ashton
Amy Ashton News
BWW Interview: Producer Amy Ashton Discusses WOW Festival at the Arts District Liberty Station from La Jolla Playhouse
by E.H. Reiter - Apr 15, 2022
WOW Festival producer Amy Ashton talks about the festival, what to expect from this year's shows, and what she hopes it inspires in people for the future. The sun is shining and it's the perfect time to go outdoors and see some theatre!  The La Jolla Playhouse WOW Festival is back April 21- 24th at the Arts District in Liberty Station.
La Jolla Playhouse Announces Initial Projects for 2022 WOW Festival
by Chloe Rabinowitz - Jan 26, 2022
La Jolla Playhouse has announced several initial projects for its 2022 Without Walls (WOW) Festival. The WOW Festival will take place April 21 – 24 at ARTS DISTRICT Liberty Station, home of the Playhouse's 2019 WOW Festival and the Pop-Up WOW event in August 2021.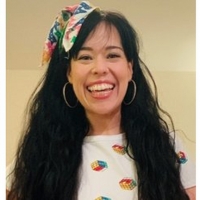 Colt Coeur Welcomes Three New Additions to its Board of Directors
by Chloe Rabinowitz - Feb 8, 2021
Coeur is welcoming 3 additions to its Board of Directors: Tomi Olabanji, Vanessa Peréda, and Ebony Vines. These new members join existing Board members Amy Ashton, Rachel DeMatteo, Amy Groeschel, Julia Jones, Celia Keenan-Bolger, Roberta Kelly, Ray Levin, Alex Marrs, Sendhil Ramamurthy, Erica Rotstein, and AJ Strasser.
Photo Flash: ZURICH Celebrates Opening Night Off-Broadway!
by A.A. Cristi - Apr 18, 2018
Colt Coeur is thrilled to announce that Zurich, a new play by Amelia Roper and directed by Adrienne Campbell-Holt (The Women's Project's What We're Up Against, Colt Coeur's Dry Land), will make its world premiere as part of the company's 2017-2018 season. Presented as part of New York Theatre Workshop's inaugural NEXT DOOR series, Zurich will begin performances on Saturday, April 14, 2018 at The Fourth Street Theatre (located at 79 East 4th Street, between Cooper Square and 2nd Avenue), with a final performance set for May 5, 2018. Opening night has been set for Tuesday, April 17, 2018
BWW Interview: Author DIANE MEHOLICK
by Mark C. Lloyd - Oct 11, 2017
I've known Diane Meholick for several years. It's so nice to see good things happening for her and a chance to interview Diane as well.
Hero Theatre NYC Fornes Festival Directors Announced
by BWW News Desk - Jun 22, 2017
Hero Theatre announced today that Lileana Blain-Cruz, Alice Reagan, Laurie Woolery, David Mendizabal and Lou Moreno have joined the roster of directors for their program Festival Irene: Celebrating the Legacy of Maria Irene Fornes, which will transfer to NYC this fall after a successful run in Los Angeles.
Photo Flash: Ana Nogueira's EMPATHITRAX Celebrates Opening Night at HERE
by BWW News Desk - Sep 14, 2016
Colt Coeur presents the World Premiere of Empathitrax by playwright Ana Nogueira at HERE (145 Sixth Avenue, between Spring and Broome) for a strictly limited engagement through Saturday, October 1, 2016. The show celebrated its opening last night, September 13, and BroadwayWorld has photos from the curtain call and festivities below!
Colt Coeur Sets 6th Season
by Nora Dominick - Aug 13, 2015
Colt Coeur Artistic Director Adrienne Campbell-Holt and Managing Director Amy Ashton announce the company's 6th season. The 2015-2016 season will include World Premieres by MJ Kaufman and William Francis Hoffman. While Colt Coeur spends the year developing plays and creating innovative initiatives, this is the first time they will be presenting a two-play season.