Latest News on Alicia Graf Mack
Alicia Graf Mack News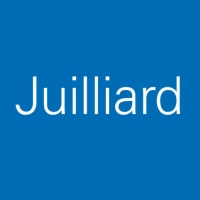 Juilliard Announces 2022-23 Season Programming Featuring More Than 700 Events
by Chloe Rabinowitz - Aug 1, 2022
Juilliard has announced full programming for its 2022-23 season, including live music, dance, and drama performances at venues throughout the city with numerous livestreams and on-demand opportunities for global audiences to witness the future of the performing arts today.
Finalists Compete For $5,000 Cash Prize At 24th Annual Celebration Of The Arts In Howard County
by A.A. Cristi - Aug 16, 2021
The Howard County Arts Council has announced Howard County's signature arts event! The 24th annual Celebration of the Arts in Howard County, marking the Arts Council's 40th year (1981-2021), will be held on Saturday, October 2, 2021 from 7:00-9:00pm at the Jim Rouse Theatre for Performing Arts in Columbia.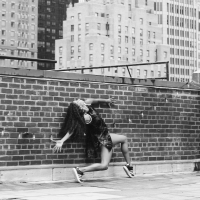 Dallas Black Dance Theatre's Spring Celebration to Feature Alicia Graf Mack
by Chloe Rabinowitz - May 4, 2021
Dallas Black Dance Theatre's Spring Celebration performance will feature guest artist Alicia Graf Mack, Dean and Director at The Juilliard School, following an esteemed career as the principal dancer at two major dance companies.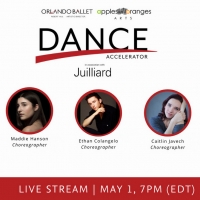 Second Dance Accelerator to be Presented by Orlando Ballet, Apples and Oranges and Juilliard
by Chloe Rabinowitz - Apr 29, 2021
Orlando Ballet's Dance Accelerator 2 mock audition for choreographers will stream next week offering a real-time, behind-the-scenes look via Zoom as choreographers practice pitching their creative works before potential investors. The program will livestream on Zoom beginning at 7:00pm ET on Saturday, May 1, 2021.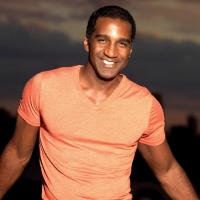 Norm Lewis, Jose Llana and More Announced for Lincoln Center in May
by Chloe Rabinowitz - Apr 22, 2021
Lincoln Center for the Performing Arts today announced the official public opening of Restart Stages—a new outdoor performing arts center constructed on the Lincoln Center campus—welcoming audiences to reimagined community spaces and new outdoor venues, with dozens of free events and surprise Pop-Up performances in music, dance, drama, and more.
Ballet Hispánico To Perform In New York City Center's Digital Fall For Dance Festival Live From The Stage
by Chloe Rabinowitz - Oct 1, 2020
Ballet Hispánico, the nation's leading Latino dance organization since 1970 and recognized this year as one of America's Cultural Treasures, will perform in New York City Center's digital Fall for Dance Festival, live from the stage, premiering on October 21, 2020 at 7:30pm as part of Program 1.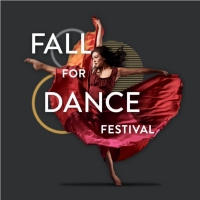 New York City Center Announces Virtual 2020 Fall for Dance Festival
by Chloe Rabinowitz - Sep 29, 2020
New York City Center has announced their 17th Fall for Dance Festival, their first-ever digital dance celebration! Alicia Graf Mack and David Hallberg will be hosting two programs showcasing the resiliency of extraordinary New York City artists coming together-as we take the first crucial steps to returning to our stage.
Gibney Company Welcomes Six New Dancers
by Chloe Rabinowitz - Sep 29, 2020
Gibney Company, the resident company of Gibney, the New York City-based dance and social justice organization, welcomes six new Company members, known as Artistic Associates.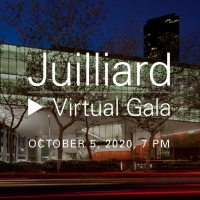 Juilliard Presents Livestreamed Celebration Of Collaboration And Creativity With Virtual Gala
by Chloe Rabinowitz - Sep 25, 2020
Juilliard presents its first-ever Virtual Gala on Monday, October 5, 2020, at 7pm, celebrating the creativity and unparalleled excellence that is Juilliard in the studio, on stage, and in the virtual space.
Howard County Arts Council Honors Howie Award Winners
by Chloe Rabinowitz - Jul 21, 2020
The Howard County Arts Council will honor its 2019 Howie Award recipients at the 23rd Annual Celebration of the Arts. The Celebration gala, presented by Howard Bank, provides an annual opportunity for members of Howard County's arts, education, government, and business communities to recognize individuals and businesses.