Latest News on Alan Rachins
Stage Credits
  [Broadway]
1969
Performer
  [Broadway]
1969
Ensemble
  [Broadway]
1967
Lecturer's Assistant
Alan Armitage (Understudy)
Alan Rachins Movies
Time Walker
[1982]
Jeweler
Thunder Run
[1985]
Carlos
Always
[1985]
Eddie
Heart Condition
[1990]
Dr. Posner
North
[1994]
Defense Attorney
Terminal Voyage
[1995]
Jammad
Showgirls
[1995]
Tony Moss
Leave It to Beaver
[1997]
Fred Rutherford
Meet Wally Sparks
[1997]
Judge Randel Williams
Answers to Nothing
[2011]
Ryan's Dad
Any Day Now
[2012]
Judge Resnick
Commencement
[2012]
Peter
Momentum
[2018]
Aldous
Angels on Tap
[2018]
Gabriel
30 Nights
[2018]
Nichol Sr.
Alan Rachins TV Shows
Batman: The Animated Series
[]
Temple Fugate, The Clock King, Clock King
Dharma & Greg
[]
Larry Finkelstein
General Hospital
[]
Judge Horowitz
L.A. Law
[]
Douglas Brackman, Jr.
Rizzoli & Isles
[]
Stanley
The Spectacular Spider-Man
[]
Norman Osborn
Alan Rachins News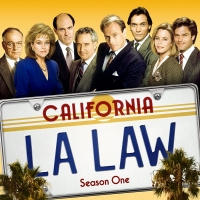 VIDEO: Watch a LA LAW Reunion on STARS IN THE HOUSE
by Nicole Rosky - Aug 4, 2020
Stars in the House continues today (8pm) with a LA Law Reunion, with former staffers of McKenzie, Brackman, Chaney and Kuzak, including Corbin Bernsen (Arnie Becker), Susan Dey (Grace van Owen), Jill Eikenberry (Ann Kelsey), Michele Greene (Abby Perkins), Harry Hamlin (Michael Kuzak), Alan Rachins (Douglas Brackman, Jr.), Jimmy Smits (Victor Sifuentes), Michael Tucker (Stuart Markowitz), and Blair Underwood (Jonathan Rollins).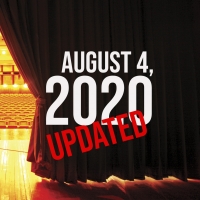 Virtual Theatre Today: Tuesday, August 4- with Norm Lewis, James Harkness and More!
by Nicole Rosky - Aug 4, 2020
Today (August 4) in live streaming: LA Law is back on Stars in the House, Broadway Buskers returns, and so much more!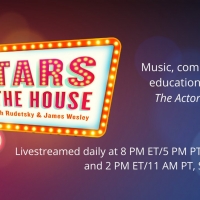 The Cast Of 'LA Law' Will Reunite On STARS IN THE HOUSE
by A.A. Cristi - Jul 31, 2020
Seth Rudetsky and James Wesley announced today that the cast of a?oeLA Lawa?? will join them on a?oeStars in the Housea?? LIVE Tuesday, August 4th at 8 PM ET on the Stars In The House YouTube channel and on starsinthehouse.com.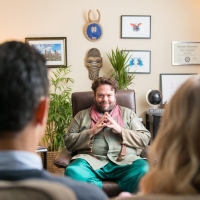 30 NIGHTS OF SEX Released on DVD
by Sarah Jae Leiber - Mar 6, 2020
Mandy Kaplan has been producing, directing and performing in the cabaret sensation, Miscast: Right Singer, Wrong Song at Sterling's Upstairs at the Federal in the NoHo Arts District of North Hollywood, CA for 10 years, but she's not done entertaining audience yet.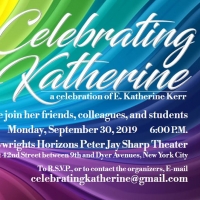 A Celebration Of E. Katherine Kerr Announced At Playwrights Horizons
by A.A. Cristi - Sep 4, 2019
Friends, colleagues, and students of the highly regarded and much loved actor, teacher, writer, and director E. Katherine Kerr will gather on Monday, September 30, 2019, at 6:00 P.M. at Playwrights Horizons Peter Jay Sharp Theater to celebrate her life.
Alan Rachins Videos
BWW TV: Mary Poppins Composer Richard Sherman's Pazzazz!
by James Sims - May 12, 2008
BroadwayWorld's James Sims sat down with Pazzazz! creators Richard Sherman and Milt Larsen at Hollywood's Magic Castle to talk about this brand-new musical and hear a few of the songs, accompanied by Erma, the ghost pianist in residence...
Alan Rachins Frequently Asked Questions
How many Broadway shows has Alan Rachins been in?
Alan Rachins has appeared on Broadway in 3 shows.
How many West End shows has Alan Rachins been in?
Alan Rachins has not appeared in the West End