Latest News on Alan Harris
Alan Harris News
Cast Announced for Alan Harris' SUGAR BABY at Alphabetti Theatre, Newcastle
by Stephi Wild - Sep 7, 2022
This September, Alphabetti presents a charming comedy caper from critically acclaimed writer Alan Harris. Harris is a Welsh playwright and screenwriter who wrote The Left Behind for BBC Three in 2019, which won the BAFTA for Best Single Drama. He has also written extensively for BBC Radio 3 and Radio 4. His recent theatre works include For The Grace Of You Go I (Theatr Clwyd, 2021), For All I Care (National Theatre Wales 2019, Edinburgh Fringe 2019) and How My Light Is Spent (Royal Exchange Manchester), winner of the Judges' Award at the 2015 Bruntwood Prize.
Newcastle's Alphabetti Theatre Announces New Season Featuring World Premieres, Homegrown Talent And More
by A.A. Cristi - Jul 25, 2022
Multi-award winning Alphabetti Theatre is a bastion of North Eastern excellence. This artist-led performance space in Newcastle upon Tyne is a space to experiment, evolve and discover talent. Producing and playing host to some of the best and newest work from the region and further afield, their newly-announced 2022/23 is no exception.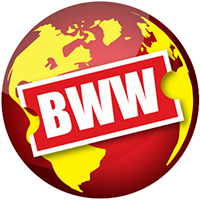 Manhattan Theatre Club Announces Six 2021 Sloan Playwriting Commissions
by Stephi Wild - Jul 28, 2021
Since 2001, MTC has awarded a total of 100 commissions through the Sloan Foundation Program. Learn more about this year's commissions here!
Theatr Clwyd Will Reopen With Four World Première Productions In 2021
by Stephi Wild - Apr 28, 2021
Artistic Director Tamara Harvey and Executive Director Liam Evans-Ford today announce the reopening of Theatr Clwyd, and the programming of four world première productions as part of Theatr Clwyd's 2021 season.
Cellist Diana Golden Releases TANBOU KACHE, an Album Celebrating The Art Music Of Haiti
by Chloe Rabinowitz - Aug 27, 2020
On Friday, October 23, 2020, cellist Diana Golden releases Tanbou Kache, an album that celebrates Haiti's rich and fascinating art music traditions, on New Focus Recordings.
THE CROWN, CHERNOBYL Lead 2020 BAFTA Television Awards Nominations - See Full List!
by Kaitlin Milligan - Jun 4, 2020
The British Academy of Film and Television Arts has today announced the nominations for the Virgin Media British Academy Television Awards and British Academy Television Craft Awards.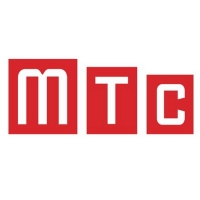 Manhattan Theatre Club Announces Recipients of the Alfred P. Sloan Foundation Initiative Commissions
by Chloe Rabinowitz - May 18, 2020
Lynne Meadow (Artistic Director) and Barry Grove (Executive Producer) have announced this year's six recipients of the Alfred P. Sloan Foundation Initiative commissions. The commissioned writers are Kate Attwell, Mia Chung, Noah Diaz, Julia Izumi, Ife Olujobi, and Stacey Rose.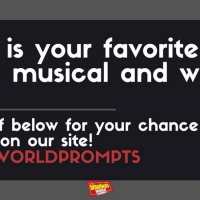 #BWWPrompts: What Is Your Favorite Movie Musical and Why?
by BWW Prompts - Apr 7, 2020
We want to hear from you! We're starting #BwayWorldPrompts, where each day we'll be asking our readers on Facebook, Twitter, and Instagram questions to spark some theater conversation.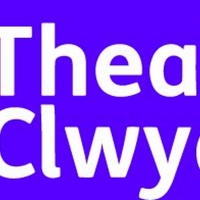 Theatr Clwyd Postpones Production of MILKY PEAKS
by Chloe Rabinowitz - Mar 17, 2020
Theatr Clwyd has released the following statement regarding upcoming performances:
Theatr Clwyd Announces Artist Residencies As Part Of 2020 TYFU|GROW Programme
by Stephi Wild - Jan 27, 2020
Theatr Clwyd today announces its Writers in Residence and Companies in Residence for 2020, as part of the TYFU|GROW Creative Development Programme. Writers' residencies have been awarded to Hannah Daniel, Katie Elin-Salt, Jennifer Lunn, Wyn Mason, Lisa Parry, and Kristian Phillips. Companies' residencies have been awarded to Archipelago, Francesca Goodridge and Dan Lloyd, PRIDD, and Signdance Collective.