Latest News on Adelle Leonce
Stage Credits
  [West End]
London Production at Vaudeville Theatre, 2019
Emilia
Adelle Leonce News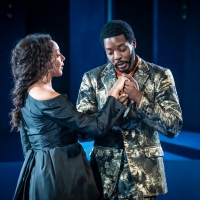 Photos: First Look at ANNA KARENINA at Sheffield Theatres
by Stephi Wild - Feb 8, 2022
The cast includes Isis Davis playing Dolly, Nick Fletcher playing Karenin, Solomon Israel playing Stiva, Chris Jenks playing Count Vronsky, Adelle Leonce playing Anna, Douggie McMeekin playing Levin, Sarah Seggari playing Princess Betsy and Tara Tijani playing Kitty. All cast members make their Crucible debut.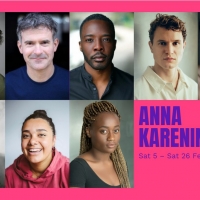 Sheffield Theatres Announce Casting For ANNA KARENINA
by Stephi Wild - Jan 7, 2022
Sheffield Theatres today announces the cast for its production of Anna Karenina at the Crucible Theatre from Saturday 5 – Saturday 26 February 2022.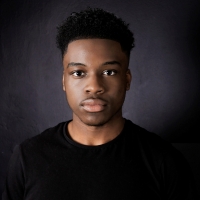 Les Enfants Terribles Announces Obed Nzuzi Mayamona as LET Bursary Recipient 2021
by Chloe Rabinowitz - Nov 2, 2021
Les Enfants Terribles, in association with WildChild, has announced the 2021 recipient of The LET Bursary, Obed Nzuzi Mayamona. Obed is entering his second year of training at Guildhall School of Music and Drama and will graduate in 2023.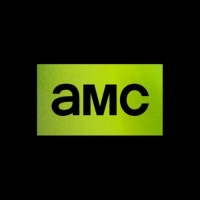 A DISCOVERY OF WITCHES Season Two Premieres June 27
by Sarah Jae Leiber - May 5, 2021
New guest stars featured in these episodes include James Purefoy (Rome, Pennyworth) as "Philippe de Clermont," Steven Cree (Outlander) as "Gallowglass de Clermont," Adelle Leonce (Black Mirror) as "Phoebe Taylor" and Sheila Hancock (The Boy in the Striped Pajamas) as "Goody Alsop," among others.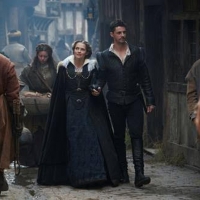 AMC Plus, Sundance Now and Shudder Offer A DISCOVERY OF WITCHES Catch-Up
by Sarah Jae Leiber - Jan 4, 2021
The entire first season will be available on Sundance Now, Shudder and AMC+ as free content without a subscription from January 4 through January 18.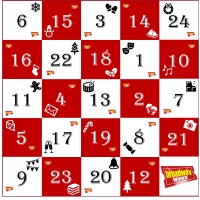 BWW Feature: Count Down To Christmas With Our 2020 BWW UK Advent Calendar
by Fiona Scott - Dec 24, 2020
It's been a bit of a year hasn't it? To see out the last of 2020, we shared 24 theatre memories from this year on our Instagram account (if you're not already following us, come on over!) to count down to Christmas. Here is the entire calendar in all its glory with some links to our favourite articles from 2020.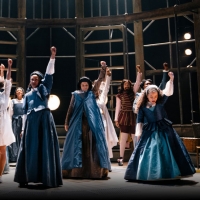 BWW Review: EMILIA, Online
by Fiona Scott - Nov 11, 2020
Morgan Lloyd Malcolm penned the now three-time Olivier Award-winning play, Emilia, which tells her story. It premiered at Shakespeare's Globe in 2018 under the direction of Nicole Charles. The production then transferred to the West End and played the Vaudeville Theatre in 2019. An archive recording of the West End run is currently available to stream on a pay-what-you-can basis until 24 November.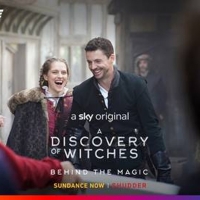 Tune in for A DISCOVERY OF WITCHES Panel At Comic Con Tomorrow
by A.A. Cristi - Oct 9, 2020
Don't miss the A Discovery of Witches panel at Comic Con's virtual "Metaverse" event. The highly anticipated event will be live on New York Comic Con's YouTube Channel and accessible for anyone on Saturday, Oct. 10 at 12:20pm EST.

BWW Review: EMILIA, Vaudeville Theatre
by Marianka Swain - Mar 22, 2019
"We are only as powerful as the stories we tell." So proclaims poet and activist Emilia Bassano, as she wrestles back her own story in Morgan Lloyd Malcolm's 2018 Globe hit – its raw, feminist, revolutionary power just as potent in this West End transfer.

Photo Flash: First Look at EMILIA at the Vaudeville Theatre
by Stephi Wild - Mar 19, 2019
Emilia, written by Morgan Lloyd Malcolm and directed by Nicole Charles comes to the Vaudeville Theatre from 8 March - 15 June 2019, following its run at Shakespeare's Globe in 2018.
Adelle Leonce Frequently Asked Questions
How many Broadway shows has Adelle Leonce been in?
Adelle Leonce has not appeared on Broadway.
How many West End shows has Adelle Leonce been in?
Adelle Leonce has appeared on London's West End in 1 shows.
What was Adelle Leonce's first West End show?
Adelle Leonce's first West End show was Emilia which opened in 2019